Granny Left Exhilarated
Written by

Mollet Ndebele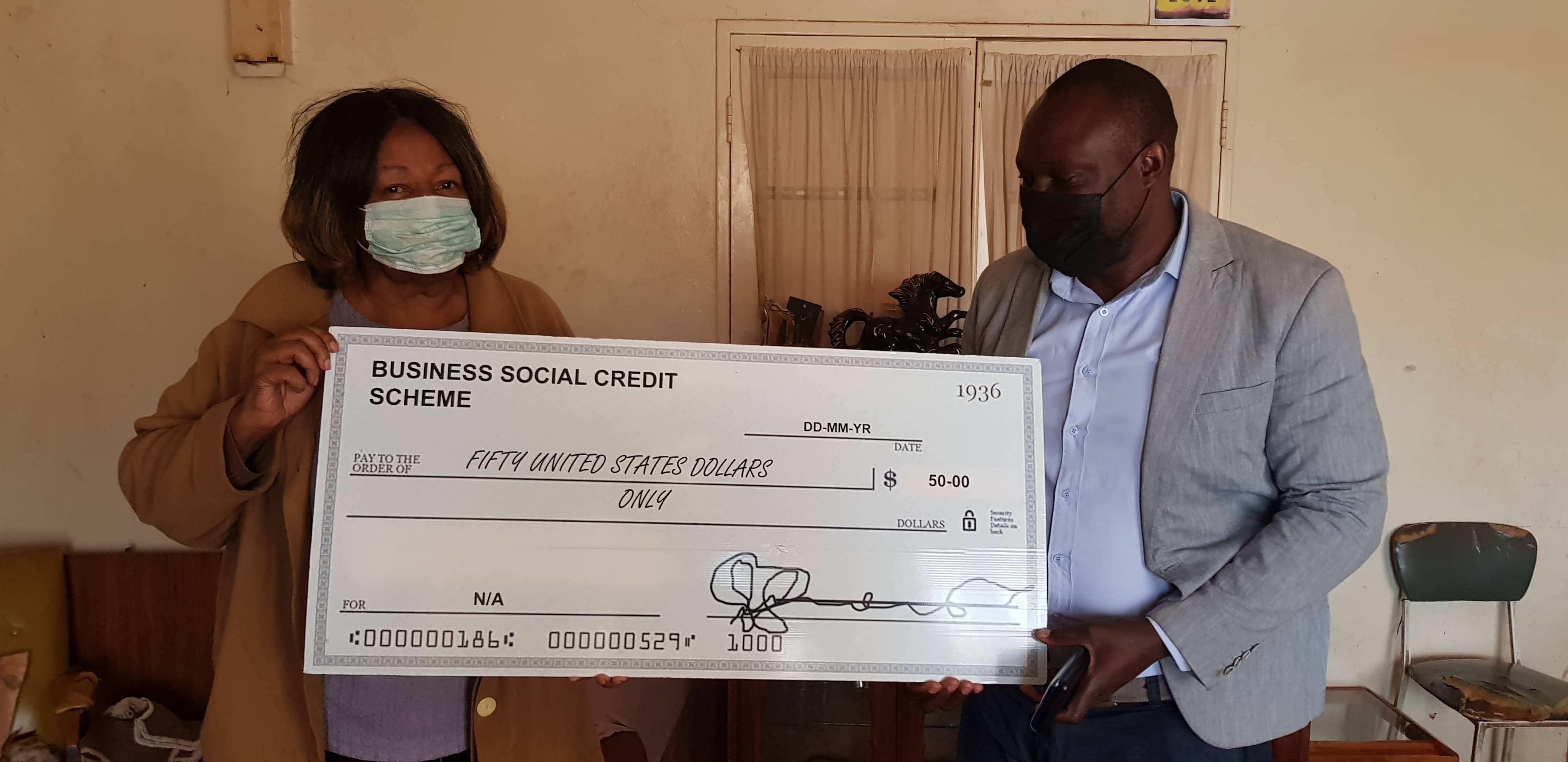 Seventy-year-old grandmother, Joyce Harris, a vetted beneficiary for the Business Social Credits Scheme (BSCS), was overjoyed after she received the USD 50 gift from Sally Foundation and Freight Consultants, through the Zimbabwe Development Democracy Trust (ZDDT) community scheme.
When talking to ZDDT News recently, the beneficiary said that she is a sole breadwinner for her two grandchildren.
"The twins were abandoned by their parents when they were a year and a half old. Their father, my son, is in South Africa but he has never sent me any money or groceries. I have been surviving on handouts from church mates and that is what keeps me going. I suffer from high blood pressure and my pension money is too little to pay for medical aid and therefore I was cut off. I now use most of the money I get to buy medication. Almost every day we eat rice and tomato soup or sadza with choumoellier. We usually eat once a day in the afternoon and that is how we have been surviving. I am grateful for receiving this gift. It will really come in handy. May God bless all those who had a hand in it" she said.
The councillor for Ward 5, Mr Felix Mhaka, who assisted the Trust in seeking out the most needy in his community, said they are grateful for the kind gesture.