Donation Brings Hope to Struggling Mother of Eight
Written by

Mollet Ndebele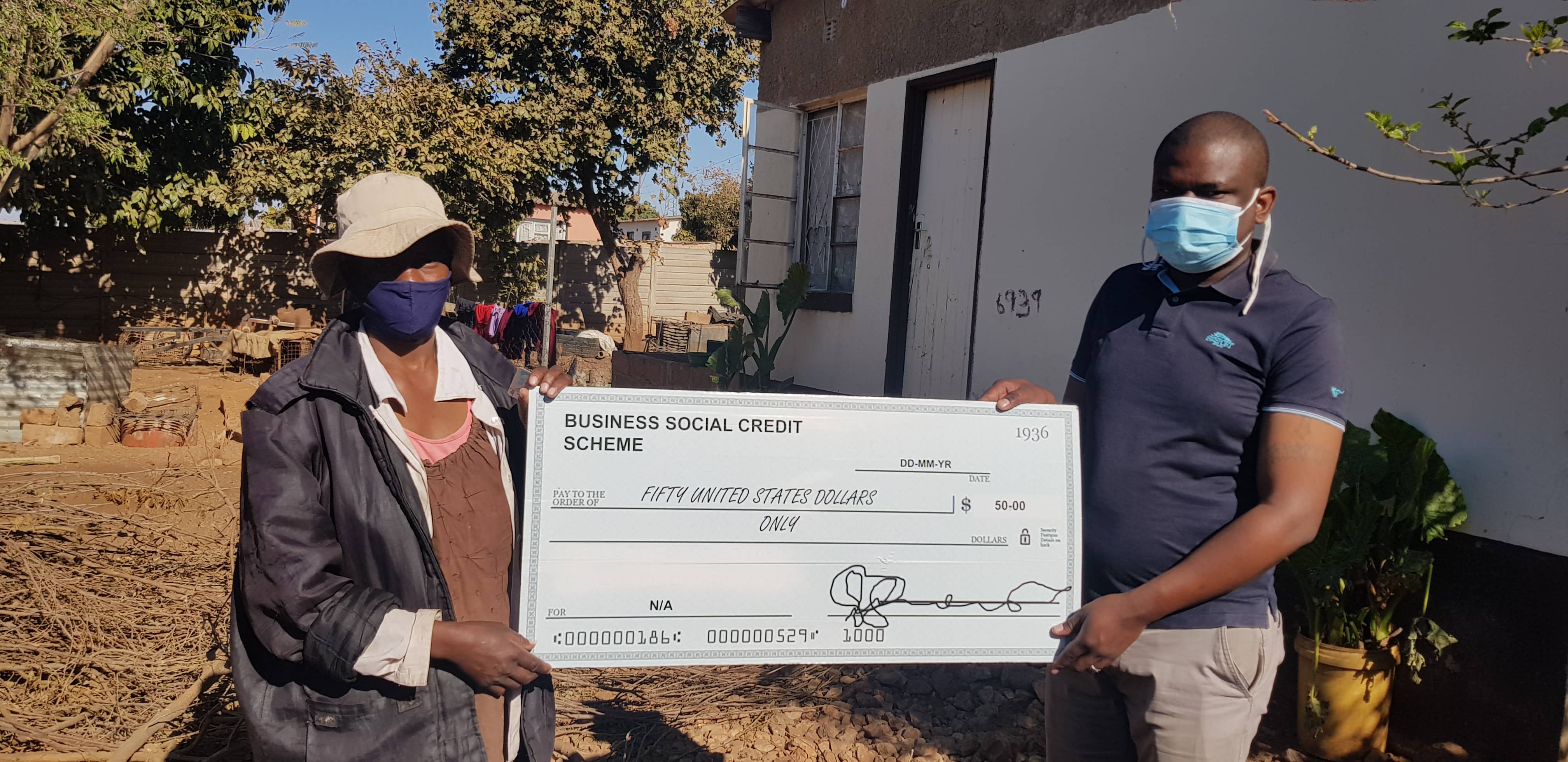 The ZDDT Business Social Credits Scheme (BSCS) encourages businesses to support the community from which they earn their living; Freight Consultants and Sally Foundation have set a good example with their latest donation of USD 50, which was made last week at the sprawling Nkulumane Township, in Ward 22.
In an interview with the trust's news department, Mrs Thulisile Khumalo (40), the vetted beneficiary, narrated her life story:
"I have eight children and my husband does not work at the moment. We used to work in South Africa but we came back to Zimbabwe in 2006 when I was diagnosed with cancer. I have not fully recovered until today, but I do piece jobs to pay for my children's tuition.
"Due to Covid-19, things have been hard. When the school saw that I was sick, they entered two of the kids into an organisation that pays fees for them.
"In South Africa, I used to design and make traditional shoes. I will try to get back in the business when I get better. Getting back to the shoe business will be a challenge because we sold the machinery and house when I got sick.
"My husband and I have been trying to do a chicken project but it has been close to impossible, as feed is expensive. It has been hard, because I have even sold some of my clothes so that the kids get something good to eat."
She added that this gift brightened her week.