Sally Foundation Founders and Pumula MP Visit Kirimuva Community Garden
Written by

Lungelo Ndhlovu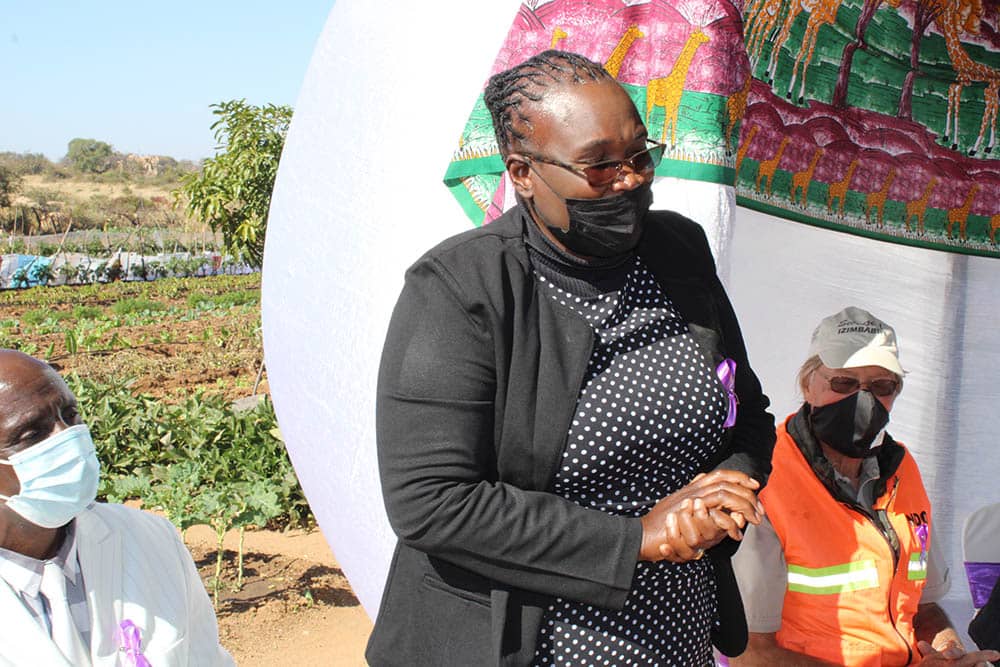 Above: Pumula Constituency Member of Parliament, Sichelesile Mahlangu.
The third visit by the Australian philanthropic organisation, Sally Foundation, to the Zimbabwe Development Democracy Trust's (ZDDT) Kirimuva community market garden project in Old Pumula, left the local community optimistic about future co-investments and partnerships.
Speaking during the event, Pumula Constituency Member of Parliament, Sichelesile Mahlangu, lauded the commitment shown by the developmental partners to continue assisting the Ward 19 community.
"I appreciate the work that is being done here. To Mr Spooner and partners, thank you so much. This garden project has gone through a lot of challenges with solar panels and fences having been stolen but the community stood firm," she said.
Mahlangu indicated the former ward councillor, Alderman Clayton Zana, had shown steady leadership that steered the growth of the Kirimuva market garden.
"I also want to thank our Alderman Zana for pushing. He pushed very hard for this garden to be a success," she said.
Zana expressed pride when he handed over the garden project to the newly elected Ward 19 councillor, Christopher Dube.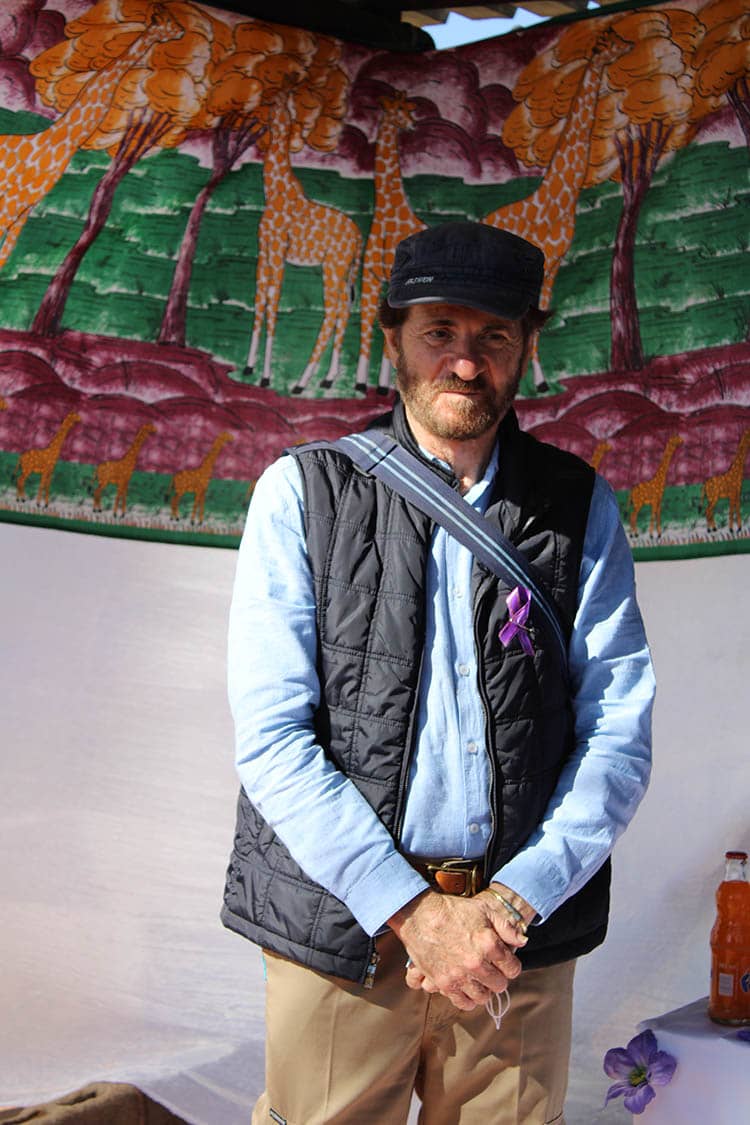 Above: Mike Roche, the Co-Founder of the Sally Foundation.
"We thank all the members of the garden. We also appreciate our sponsors - ZDDT as the team was always on the ground. I'm sure, out of all the gardens which were established from 2008 within the Ward, this is the only garden which has survived, thanks to leadership and hard work of the women," he said.
ZDDT director, Simon Spooner assured the community of their unwavering support.
"Sally Foundation, and ZDDT, don't give something and walk away. We come and talk to you, listen to you and we become partners. This is important in building the foundation of our relationship. We hope to see you continue growing your project and, most importantly, improving the lives of people," he said.
Mike Roche, the Co-Founder of the Sally Foundation, acknowledged the work done by ZDDT field staff, Yvonne, and Edward, who spent a lot of time educating the community.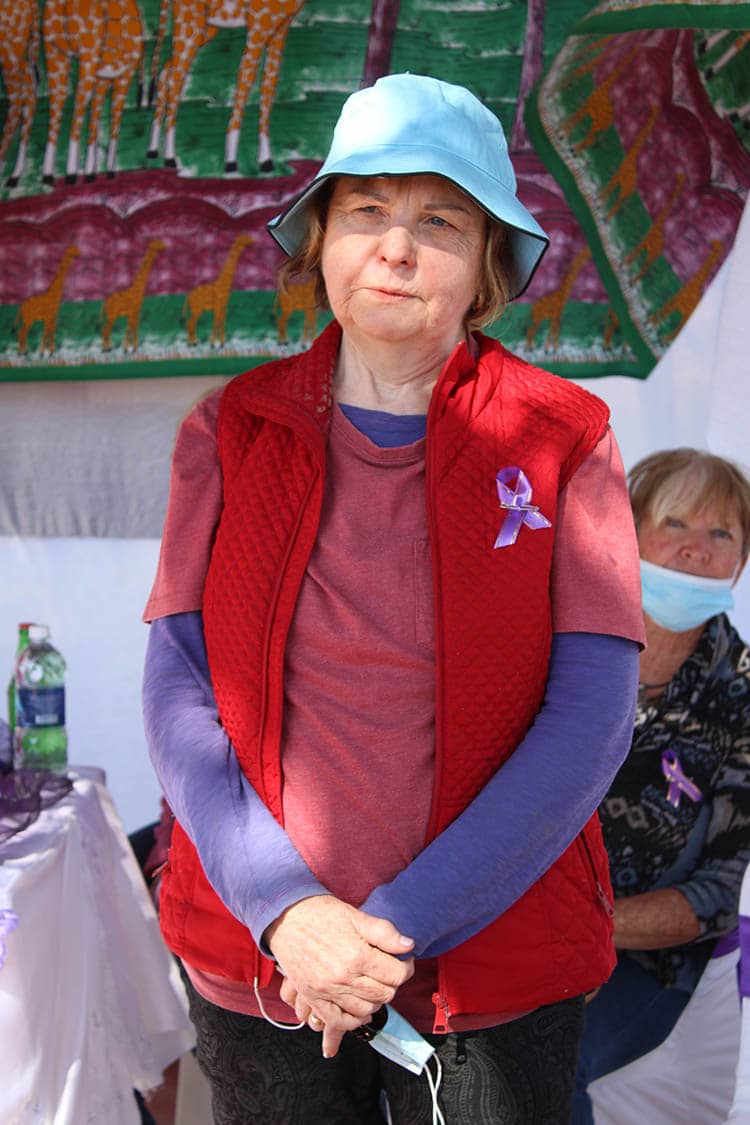 Above: Geraldine Roche, Co-founder of the Sally Foundation.
"We are involved in a couple of other gardens, and we didn't see this good leadership. You have strong leadership here and it's a good asset. Members choose who their leaders are and that's very good," he said.
Geraldine Roche, the co-founder of Sally Foundation, highlighted her organization also works with people from different age groups.
"I think it's very impressive how you, not only produce, but work together well. To me this is just as important and you are achieving a great deal," she said.
Yvonne, the trust's horticultural consultant, said she was proud of the work ethic shown by the Kirimuva community market garden. "No matter what day we arrive here, whether it's a planned visit or surprise visit, this garden is always perfect," she said.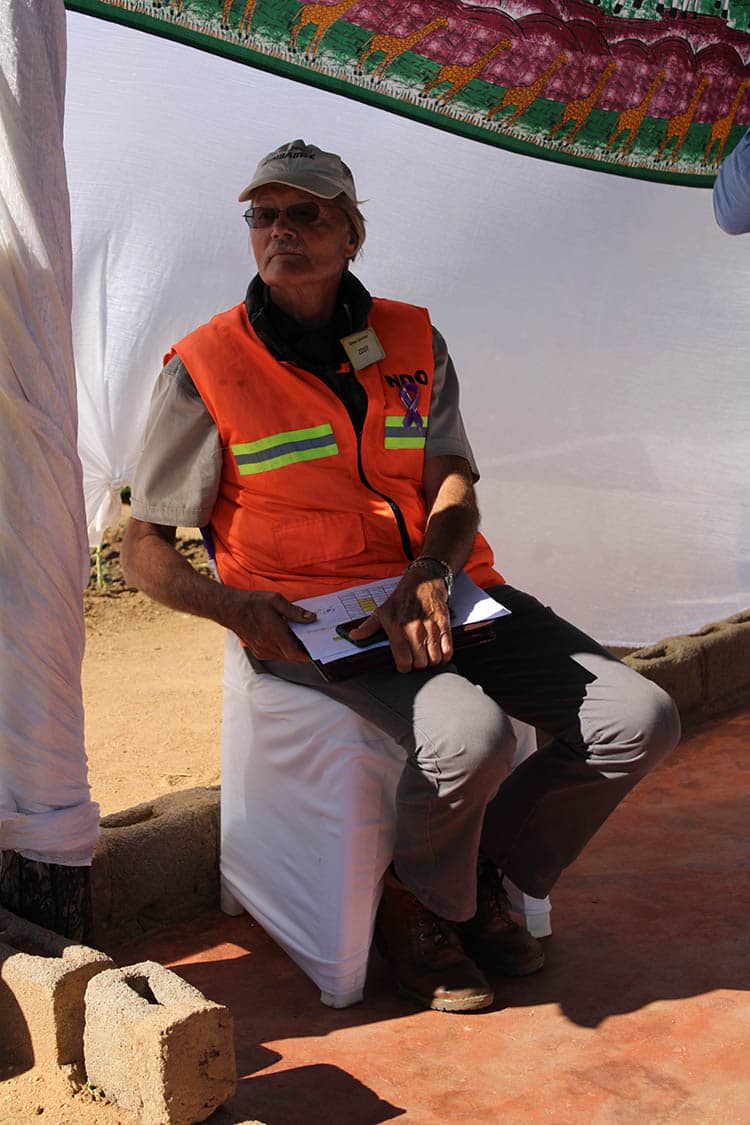 Above: ZDDT director, Simon Spooner.