Department of Social Services Empowers CPC Leaders
Written by

Mandla Tshuma, ZDDT Field Correspondent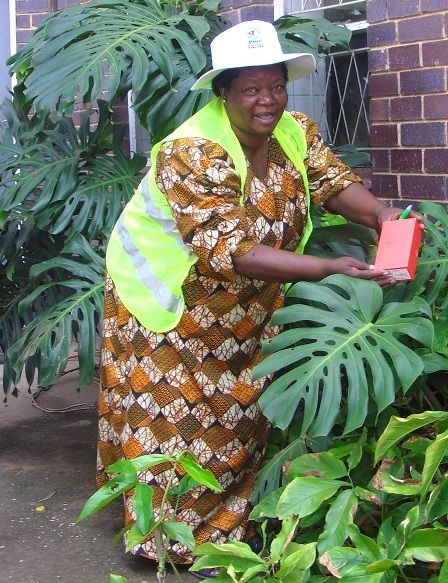 BULAWAYO - The Department of Social Services has given Child Protection Committee (CPC) leaders smart phones to enhance their community work in Bulawayo, ZDDT News can report.
The beneficiaries were drawn from all wards across the city, save for Ward 1, which does not have active CPCs at the moment.
The CPCs work in the communities identifying challenges facing children in the wards, especially orphaned and vulnerable ones.
They also deal with cases of child abuse, rape cases involving minors, children out of school as well the general welfare of children.
Parents and guardians with undocumented children have received assistance from CPCs, who refer them to relevant authorities.
One of the CPC members, Florah Mutig, of Ward 22, who collected her smart phone, on the 8th of November at the Department of Social Services in the city centre, could not hide her joy.
"I am very excited about this," said Mutig, who is also ZDDT Field Officer.
"This phone is essentially not mine, but for Ward 22 because I work for the people and my community, added Mutig.
Mutig is the Ward 22 Child Cases Care Workers (CCCW) leader, working with two other members from the community.
CCCW is a division of the CPCs.
Mutig is a well-known community mobiliser with passion for children and community development.
Ward 22, which falls under Councillor Rodney Jele's jurisdiction, covers a portion of Nkulumane Township, including the popular Sekusile area.