Q&A: Bulawayo Resident Speaks on Leadership
Written by

Mandla Tshuma, ZDDT Field Correspondent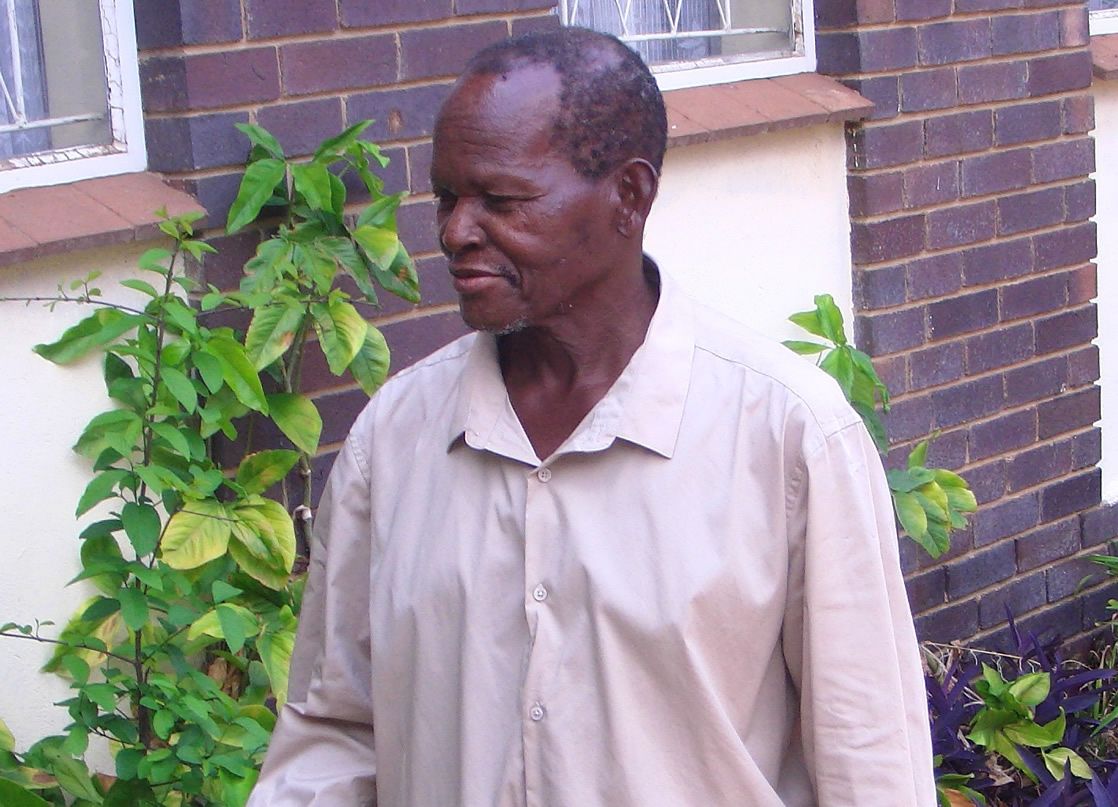 ZDDT's Field Correspondent, Mandla Tshuma (MT), visited Mpopoma and chatted to a senior citizen, Adam Vundla (AV) of Bulawayo, about the subject of leadership in general.
MT: Good day to you sir. May you kindly introduce yourself as we start our dialogue.
AV: Thank you my son. I am Adam Vundla from Ward 9 in Mpopoma. I am 70 years old. I have lived in Mpopoma from 1958 until today.
MT: Wow! That is great. So it means that you have seen a lot in this city.
AV: I have seen a lot indeed.
MT: What leadership role do you play in your community?
AV: I am the Secretary for the Mpopoma-Matshobana Old Timers Association.
MT: What is this all about?
AV: This is an association for the elderly which is concerned with the general welfare of Bulawayo. We want Bulawayo to go back to where it was during our times while we were still working. We want the current generation to experience what we experienced in the years gone by.
MT: What kind of improvements would you want to see in Mpopoma and Matshobana?
AV: We want to see all dysfunctional facilities such as Inyathi Youth Centre, the swimming pool, our park and other clubs to work again. The youth need something to keep them occupied. As the elderly in the community, we are not happy that our children now spend their time at beer halls simply because there is nothing to do.
MT: What are you doing about all of this at the Mpopoma-Matshobana Old Timers Association?
AV: We are encouraging the City Council to reopen these facilities.
MT: Looking at the current crop of leaders that Zimbabwe has from local to national level, as an elderly person, who has been around for quite some time, what do you have to say?
AV: The kind of leadership that we have in this country leaves a lot to be desired. I am saying this because it appears as if our leaders in general are only concerned with their welfare at the expense of the majority. They forget that citizens also need to live well just like their leaders. The leadership that we have appears somewhat selfish.
MT: What do you think can be done to address this challenge?
AV: This is a deep-seated problem. It is a serious challenge. Our economic situation is even exacerbating the problem.
MT: What do you know about ZDDT?
AV: I have worked with ZDDT, I think for over five years.
MT: Do you consider yourself as a leader in your community?
AV: I see myself as a leader. I was introduced to ZDDT by our former councillor. He said if you want to work for your community, you can do better if you are to collaborate with ZDDT.
MT: Which councillor was that?
AV: It was Councillor Mpofu.
MT: Drawing from your understanding of leadership, what are the society's expectations from leaders?
AV: A leader should be someone who knows his community, a person who knows people at the same time. They should be someone who knows how to talk to people. If one is not a good communicator, they cannot make a good leader. If you liaise with the people, people will love you.
MT: Looking at the role played by ZDDT in Bulawayo for example, would you say ZDDT programming is addressing leadership gaps in the communities?
AV: ZDDT is not trying to do the job, but is doing the job. The way ZDDT encourages communities to work for the betterment of the city is highly commendable.
MT: As a leader yourself, where do you see yourself in the near future; do you see your leadership qualities improving?
AV: As I have said before, the challenge is mainly with our economy. As long as this economy does not improve, we cannot go far in whatever we want to do.
MT: Thank you so much Mr. Vundla. I really enjoyed chatting with you. May God bless you.