Commitment to Serving People
Written by

Mandla Tshuma, ZDDT Field Correspondent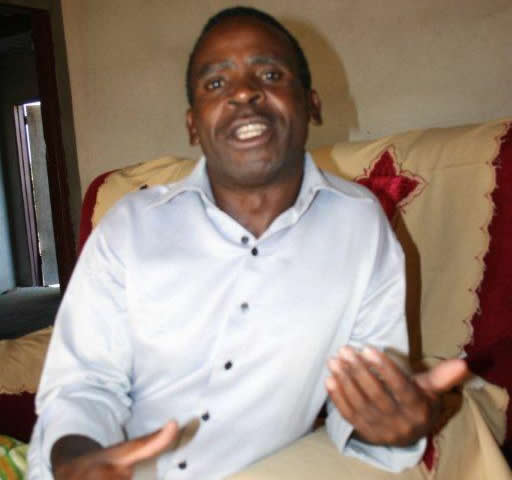 Bulawayo's Ward 20 Councillor, Earnest Rafamoyo, who has clearly embraced the Zimbabwe Development Democracy Trust (ZDDT)'s servant leadership concepts, recently spent half of the day at the Zimbabwe Electoral Commission (ZEC) offices in Famona, assisting residents.
ZDDT's servant leadership concept, which is at core of the trust's trainings for community leaders, always puts the people ahead of leaders.

The councillor volunteered himself to serve anyone in Bulawayo, including who do not reside in his ward,by signing of affidavits as a commissioner of oaths.

ZEC, which is now registering citizens for the next year's elections, requires that residents who cannot produce proof of residence to fill-in affidavits which are certified by commissioners of oaths. All councillors automatically hold this post to enable them to contribute to society.

"I have decided to come here to assist those who want to register as voters and need proof of residence," Rafamoyo, told ZDDT's Field Officer, Vusumuzi Chirwa.

"I am doing this voluntarily, as a servant leader. Even yesterday I was here doing that from outside. G "
Speaking later on, in an interview with ZDDT News, Rafamoyo said the trust influenced him to try to sacrifice his time for the people, especially in such important national processes as voter registration and access to personal documentation.
"This is important even if benefits may not just come there and then. ZDDT has always inspired me to help the people. I urge other councillors to also do the same," added Rafamoyo.