Elderly Nkulumane Women Benefit
Written by

Mandla Tshuma, ZDDT Field Correspondent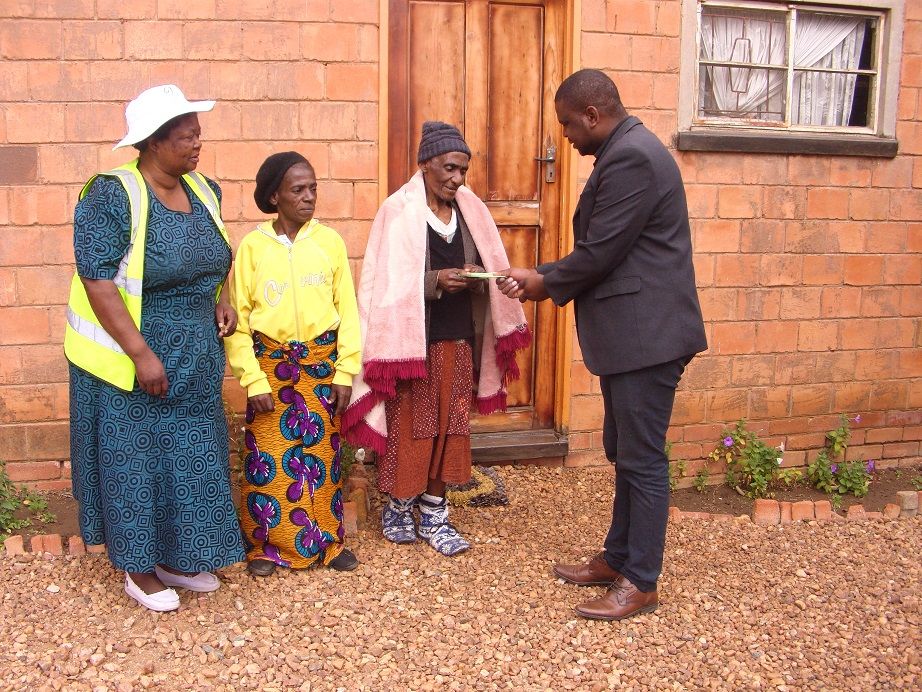 Bulawayo – Two elderly women, Sana Nyoni, 99, and Irene Matafeni, 76, both of Nkulumane, are the latest beneficiaries of the Zimbabwe Development Democracy Trust (ZDDT)'s Business Social Credit Scheme (BSCS).

In this unique scheme to bond business with the community, the trust partners with a local firm, Freight Consultants, and Sally Foundation/GDG of Australia which contribute units of US$50 each to go towards assisting the less-privileged members of the society.

The trust urges other corporates to follow this fine example of compassion.

Nyoni and Matafeni, who both suffer from poor health, were handed US$50 each on August 3rd each by the area councillor, Cllr Rodney Jele, Ward 22, accompanied by ZDDT members of staff.

"I would like to thank God for this kind gesture; it is my prayer that God prospers you," said Maji Ngwenya, daughter to the 99-year- old bedridden Nyoni.

"I would like to urge you to continue with the good work that you are doing in the community; do not even draw back."

Matafeni, who is a widow and suffering from stomach cancer, also thanked ZDDT and its partners for assisting her.

"I have a stomach cancer; I will be going for screening next week at Mpilo Central Hospital and would like to sincerely thank you for this help," she said.

"May God increase his grace where this money came from so you may continue helping other people who in a condition similar to mine."

Cllr Jele also paid tribute to ZDDT and the trust's development partners for assisting the needy
in the community.

"We would like to thank you for helping our elderly in the community; continue with the good work you are doing, thank you so much," said Jele.