Anti-litter Campaign Intensified
Written by

Mandla Tshuma, ZDDT Field Correspondent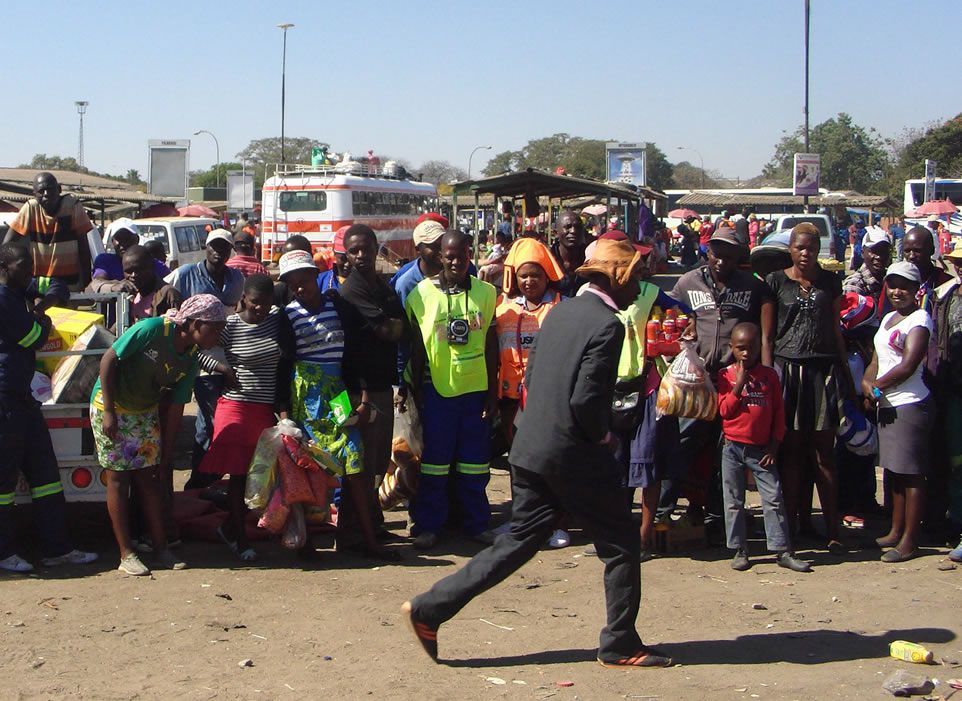 Above: ASAA at Renkini Terminus in Bulawayo.
BULAWAYO – Amazing Stars Arts Academy (ASAA), in partnership with the Zimbabwe Development Democracy Trust (ZDDT) and Sally Foundation, has intensified its anti-litter campaign in Bulawayo, a development which has seen an escalation in the number of performances this month.

On the 12 th of August 2017, ASAA thrilled nearly 80 people when the drama group performed at Harare Road Terminus in Bulawayo.

The audience, which included vendors and commuters, watched the show which was coloured by humour and satire.

Five days later, ASAA took their anti-litter campaign to Northend Shopping Centre in Bulawayo's Ward 2.Local residents were thrilled by the show, which left them begging for more.

ASAA centred their message on keeping the environment clean, participating in community programmes and attending residents meetings.

On the same day, the drama group enthralled a crowd estimated at 150 citizens when they performed at Renkini Long Distance Bus Terminus in Bulawayo's Ward 7.

The crowd included vendors, passers-by and travellers who had come to board buses destined for rural areas and other towns and cities outside Bulawayo.
Above: ASAA at Entumbane Terminus in Bulawayo.

"I have learnt a lot from this drama, especially when it comes to issues of smartness," said Leroy Malunga, who watched the Northend show.

"Our surroundings have to be kept clean. The place should not be littered. I also learnt that people have to be united and work together."

On 18 August 2017 ASAA also performed at Mpilo Central Hospital and Entumbane Long distance Bus Terminus.

"This is a very good drama," said another resident at Mpilo Hospital.

"These youngsters are teaching us a lot. We are being taught not to just throw away things willy-nilly."