Warm Donation For Bulawayo's Entembeni Old People
Bulawayo – Entembeni old people's home, situated in Bulawayo's oldest township Luveve, has received a donation from Mike Roche of Sally Foundation Australia this week.
Sally Foundation is an Australian based charity that seeks to improve the lives of impoverished and disadvantaged people and Mike Roche, who recently came all the way from Australia, donated winter clothing, under wear and other items to the Matron who gratefully accepted the gifts on behalf of the one hundred inmates.
There was much excitement!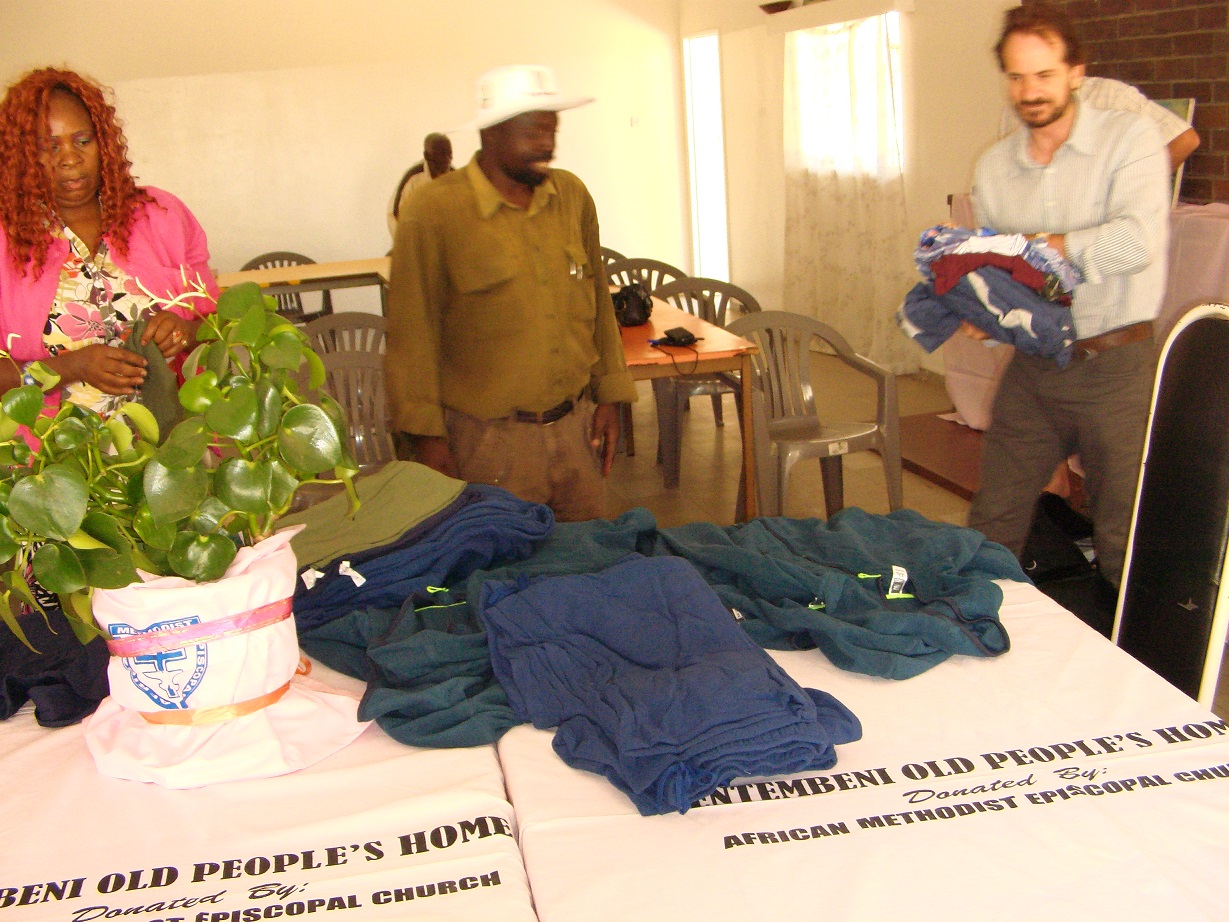 Above: Mike Roche, Chris Tabvura and Jesca Maposa. Pic: ZDDT.org.
The foundation has also been supporting orphanages in Bulawayo in conjunction with Geraldine Roche Drama, funded by Mike's wife, which sponsors awareness activities using the medium of theatre in partnership with Zimbabwe Development Democracy Trust.
The old people, at Entembeni, have been receiving vegetables from garden members from the ZDDT and Sally Foundation sponsored nutritional gardens in Bulawayo, an illustration of the mulitplier effect of the investment in such communities.

Above: Mike Roche handing his donation to Ms Maposa, the matron at Entembeni old people's home. Pic: Chris Tabvura.