Star of Zim - Bhila Inspired to Change Lives
Written by

Mandla Tshuma, ZDDT Field Correspondent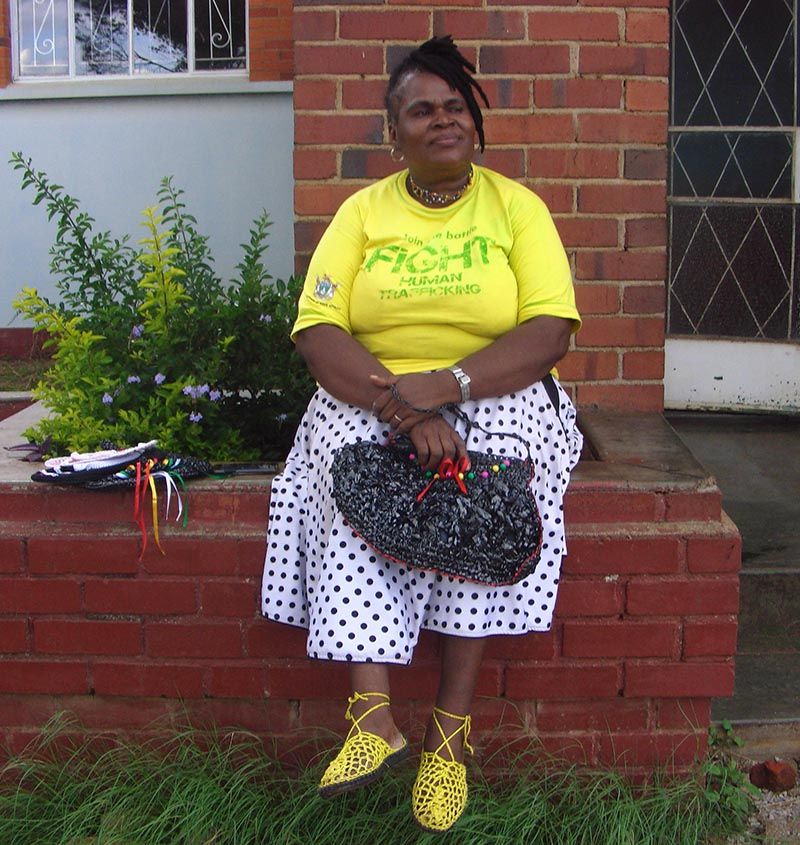 BULAWAYO - After surviving the HIV virus in 2003, when her CD4 count had dropped to one, Senzeni Bhila resolved to do something for God and his people for the rest of her life.
Bhila, 53, of Kingsdale, is involved in a number of community projects all aimed at empowering orphans, the vulnerable and less privileged women.
Leading Susceptible Iyanai Chinoda (SICO), which is a Manyika dialect of the Shona language, literally translated:
"We are able to unite and that is what we want.
"Bhila has years been working to improve lives of the community members for the past 10.
"I started this organisation in 2007 after I had been trained by HOSPAZ (Hospice and Palliative Care Association of Zimbabwe) in Palliative Care-giving for the children."
She said she also managed to successfully negotiate with the Social Services Department for the payment of school fees for 100 out of the 231 children she supports, under the donor–funded Basic Education Assistance Module (BEAM).
Bhila, who has since applied for land from the City Council, says she has plans to establish a drop-in centre where abused children would be temporarily housed, counselled and later handed over to children's homes.
Currently, she operates from Montgomery Hall and has been given two offices by the city fathers to use for free which, however, have to be renovated before occupation.
This inspirational lady, who is a dress designer, also runs arts and crafts classes for women and children at Montgomery Hall.
"I then diversified my dress designing into arts and craft because the two go hand in glove," said Bhila.
"Some of the children are not academically gifted. So I just thought if we could venture into this craft work and, as you see, we make shoes, hats and bags. We do tar and dye and even detergents we make. I teach the children and women all these skills."
Born in Bulawayo 53 years ago, Bhila whose parents originate from Mutare, is a mother of five, four girls and one boy.
Asked what inspired her to get involved in the community work, she explained:
"Really what happened is I got sick in 2003 and I discovered that I was HIV positive. My last born was in grade 4 and my first born was in form 1. So, when I got healed, I just thought to myself that God had made me well for a purpose. If I were to die, I know that I would have loved somebody to look after my children, and that is why I look after children whose parents perished because of the HIV pandemic. So I just said, let me do the Lord's work."
A member of Anchor of Christ Church, Bhila serves as counsellor and also runs a network for people living with HIV and a trust for orphans and vulnerable children in addition to participating in a number of HIV and AIDS conferences.
The hard-working woman has trained with different organisations which, she said, strengthened her passion for children.
Such organisations include MSF, National Aids Council (NAC), Zimbabwe National Network for People Living with HIV (ZNNP+) and the Zimbabwe Lawyers for Human Rights (ZLHR).
"I am a ZLHR advocacy officer for Bulawayo Province," said Bhila.
"We make noise about things that we do not want to happen and we also make noise for things that we
want to happen in Bulawayo."
The community activist has also successfully lobbied for a mobile clinic in Kingsdale, after realising that residents had to go too far away Northend Clinic in order to access health services.