New Intake of ZDDTs Horticultural School to Invest in Students from Sir Humphrey Gibbs School
Written by

Tafadzwa Masviba
After the remarkable success of a horticultural course that empowered seven mothers from King George Sixth School, the Zimbabwe Development Democracy Trust (ZDDT) has commenced a new intake of students from Sir Humphrey Gibbs School.
Sir Humphrey Gibbs School caters to individuals with Down Syndrome, providing them with opportunities for education and skill development. The horticultural class at ZDDT consists of six
students from the school, along with two of their dedicated gardeners.
The aim of this new intake is to empower the institution with modern methods, techniques, and a new skill set to sustain a garden that will feed all members within the institution.
This initiative aligns with ZDDT's overarching goal of promoting self-sufficiency and sustainable living in communities across Bulawayo.
The ZDDT horticultural school has gained a reputation for equipping individuals with vital gardening skills, enabling them to grow their own food and become self-reliant. The successful completion of the course by the seven mothers from King George Sixth School has not only empowered them but has also benefited the school's gardening activities.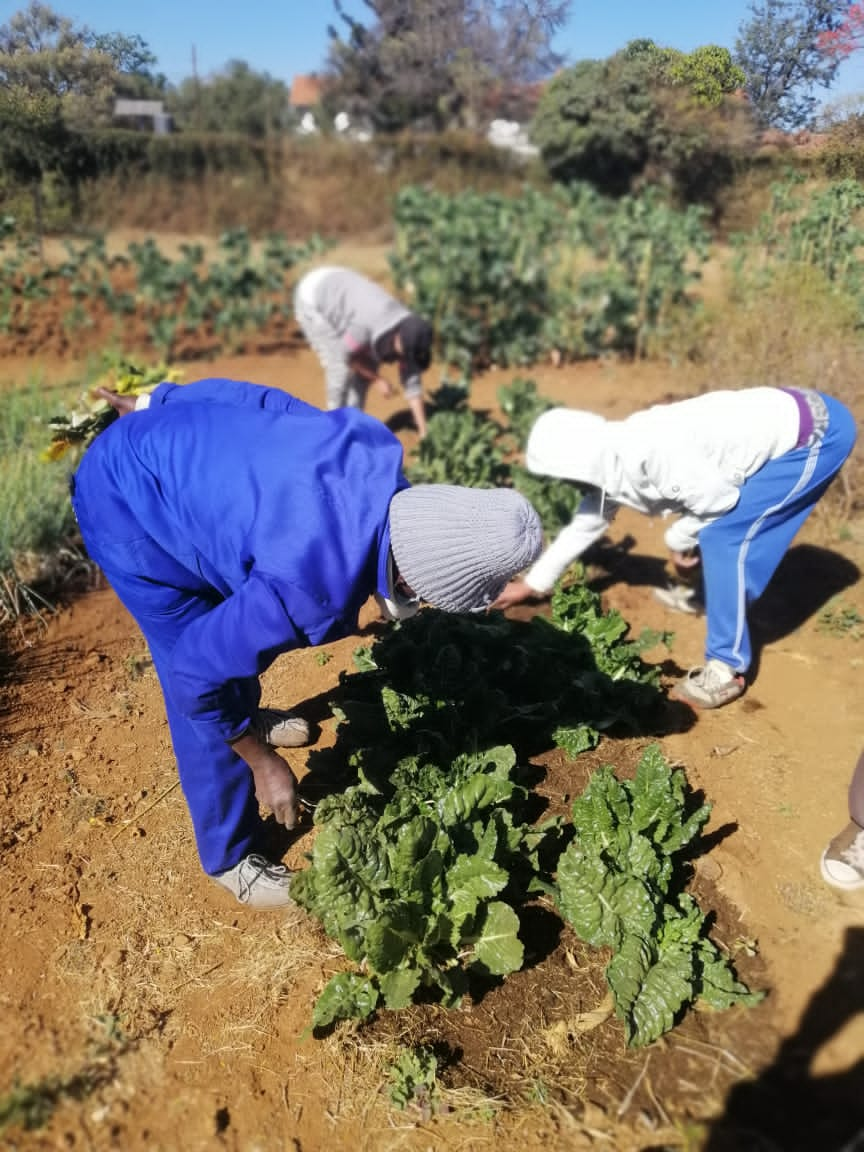 The newly enrolled students from Sir Humphrey Gibbs School are excited to embrace this opportunity to enhance their knowledge and contribute to the sustainable development of their institution.
With the help of their experienced gardeners, these students will learn various horticultural techniques and gain practical skills to maintain a productive garden within the school premises.
The ultimate goal is to create a garden that will provide fresh produce to sustain all members of Sir Humphrey Gibbs School. This will not only ensure a continuous supply of nutritious food but will also reduce the institution's dependence on external sources for their dietary needs.
The ZDDT horticultural school is committed to providing a supportive learning environment for all students, regardless of their abilities or disabilities. The course is designed to accommodate the unique needs of individuals with Down Syndrome, ensuring they receive the necessary guidance and assistance to excel in their gardening endeavours.
The impact of this initiative goes beyond the boundaries of the Sir Humphrey Gibbs School. By empowering these students and their gardeners with new methods and skills, ZDDT aims to inspire other institutions and individuals to embrace horticulture as a means of achieving self-sustainability.
The commencement of the new intake at the ZDDT horticultural school marks another stride towards the organization's vision of creating a greener, self-reliant Zimbabwe.
With their dedication and determination, these students from Sir Humphrey Gibbs School are poised to contribute significantly to the success of their institution's gardening activities, ensuring a brighter future for all members.