"It has been hard for me to survive" - The Touching Story of ZDDT's Latest BSCS Beneficiary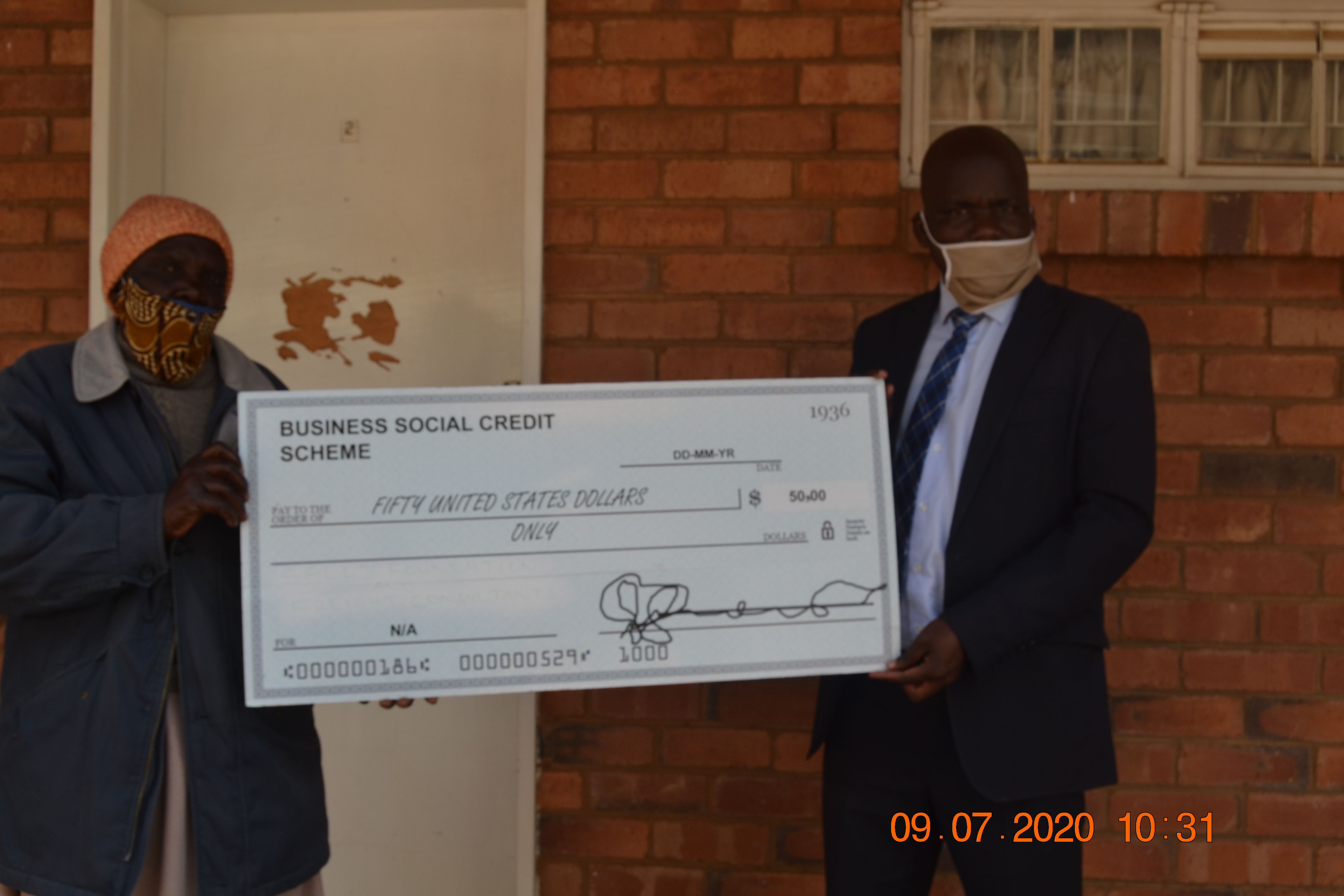 In the little time that this reporter has worked at Zimbabwe Development Democracy Trust (ZDDT), I have seen nothing but joy on people faces, which has also made me appreciate my work even more.
The trust continues to bring cheer to community members in an otherwise stressful living environment, as they hand out units of USD 50 to at least one vetted beneficiary a week from any of the 29 wards in Bulawayo.
The Business Social Credits Scheme (BSCS) encourages businesses to support the community from which they earn their living. Freight Consultants, a Bulawayo firm, and Sally Foundation in Australia, are currently sponsoring these donations through ZDDT.
It is hoped that, through this publicity, this example will be followed by other businesses, caring individuals and organisations.
Over recent weeks of BSCS donations, most beneficiaries tend to have been old women who have been abandoned by their children or lost their children and husbands to the ravages of illness of one kind or another.
The story is the same for Margaret Paye (68) and Nenqinekile Sibanda (73) who have just benefited from the BSCS in Ward 23.
In an interview, Margaret said this gift came at the right time as she had recently received a text message from the Bulawayo City Council to come and clear her outstanding bill.
"I am a widower and I live alone in Nkulumane. I had two children; one passed on and the other went to South Africa and we lost contact. I have a tenant who also struggles to pay rent sometimes. It has been hard for me to survive. I also suffer from skin cancer which has sucked me of every penny that I had. I am grateful to have benefited from this scheme; the money will help me clear my outstanding bills. Words cannot express how grateful I am. May the Lord bless you abundantly," said Margaret.
In an interview with the other beneficiary, Nenqikile said, "I live alone as all my children passed away and I have no stable source of income. Therefore it has been hard to get food and money to pay my bills. Sometimes I ask for help assistance from the Mayor and other members in my community. I am grateful that I was identified as a beneficiary (teary), and may your businesses continue to prosper as you help more people."
The Mayor and councillor for Ward 23, Mr. Solomon Mguni, thanked ZDDT for reaching out.
"We are grateful for these donations and the respect that ZDDT has shown us. It is rare for organisations to approach community leaders before donating. Therefore we appreciate that acknowledgement," said the Mayor.