Philanthropy that Touches Lives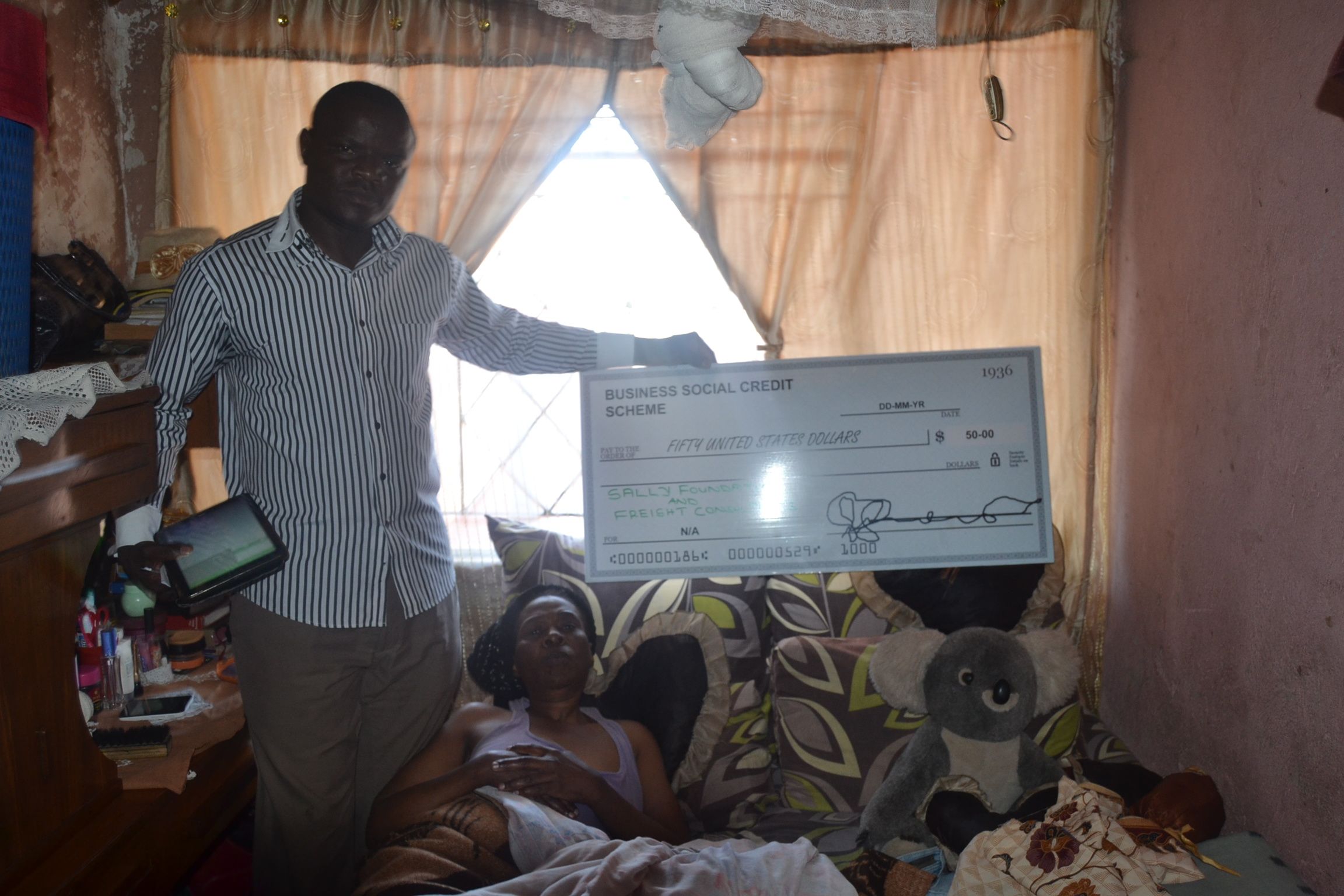 BULAWAYO - Councillor Donaldson Mabuto loads a special chair into the boot of the car and we drive to a house just a few blocks away from his.
During the short drive, he speaks passionately about the plight of this woman whose life has been ravished by Kaposi Sarcoma cancer, and the depth of his feeling for this particular case, in his Ward 9 constituency.
We arrive at 58 Old Khelitha, Ponela's home. She lodges in just a single room at a house in Mpopoma, a Bulawayo high density township area which is immediately west of the central business district.
Stepping out of the car, Mabuto takes out the special chair which had recently been sent for repair and was now ready for use. I learn that the chair she uses is specially designed so that she could relieve herself as she was no longer able to move unassisted.
The chair is only one of the many aids she needs to survive the daily struggle that is now her life ever since being diagnosed with Kaposi Sarcoma cancer. Mrs Ponela is lying in bed inside a fairly dark, warm room given that it is a typical summer mid-morning.
I am at her house to present her with a donation of fifty United States Dollars that both Sally Foundation and Freight Consultants provide to vulnerable people as part of the ZDDT Business Social Credit Scheme. Before presenting the donation, we converse, even through it is evident that she is great pain physically and emotionally.
"I was diagnosed with Kaposi Sarcoma cancer more than seven years ago when the cancer was already a stage two" said Ponela. "The doctors said I had cancer in my leg and, because of this sickness, I had to stop working because I was now crippled".
"It's been very hard for my 16-year-old daughter has been nursing me and, when it got very difficult, we ended approaching the councillor who opened his doors and shared with us the little that he had" added the very emotional Mrs Ponela.
Councillor Mabuto, who is now like a son to Mrs Ponela, says that, when he first met, her the situation was very dire.
"When I arrived in this room, I could literally smell death because it was upon knocking on her door and then seeing how cancer had eaten through her leg, I engaged a doctor in my constituency and she was admitted for about 22 days with the help of other well-wishers who donated towards her cause" explained Mabuto.
"What is your message to Sally Fundation" I asked, she trembled in her voice and stammered as tears started to fill her eyes.
"I am very thankful for this donation by Sally Foundation even though you see me in tears, these are tears of joy" stated Ponela.
She went further on to say her ailment had adversely affected her daughter who has had the traumatic experience of having to take-care of a cancer patient at only 16 years of age.
She said her daughter, with the help of Mabuto, has been enrolled at school and this donation by Sally Foundation would go a long way in assisting them with most of the things they needed.
Councillor Mabuto also expressed deep gratitude to Freight Consultants, Sally Foundation and the Zimbabwe Development Democracy Trust, for such a kind deed in such very times. When do you start using a pregnancy pillow? There is no set gestational age where you must begin to use extra support, in fact many women use them from the start of their pregnancy. Even though your belly might not be showing, there may still be extra pressure on your bladder and hips and a little support could help alleviate that. If you want to learn more - https://pregily.com - Later in pregnancy, around the third trimester, it becomes important to sleep on your side, and a pregnancy pillow can help make it more comfortable for many sleepers. #pregily #pregnancy #pillow #pregily.com #maternity