Story Tellers Thrive Under GRD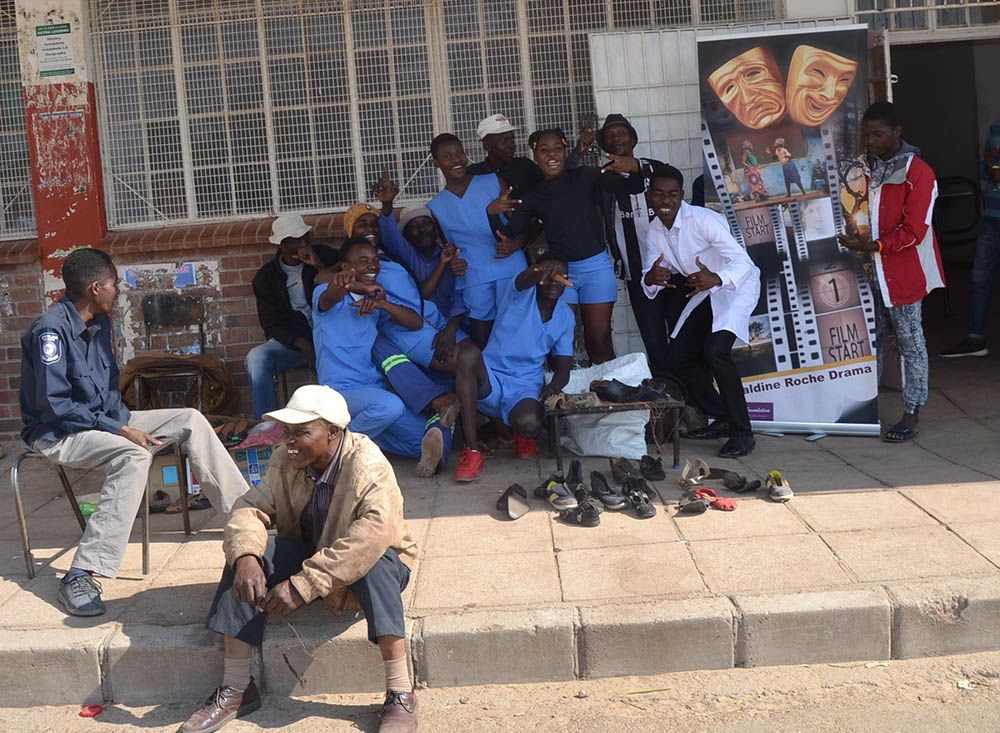 Bulawayo - In Zimbabwe, drama and the performing arts are a very integral part of the high school the curriculum and culture.
Throughout the school calendar, drama groups from across the length and breadth of this artistic nation, rehearse and compete in various competitions with the aim of winning much coveted trophies and bragging rights.
Bulawayo has, since time immemorial, produced schools that have set drama stages in the city, and beyond, ablaze with impressive displays. Active high schools include Mzilikazi, Mpopoma, Eveline, Gifford, and Milton to mention but a few.
Even though the high school system yields story tellers of exceptional quality, after their academic careers, most of these talented actors and actresses find themselves in a state of limbo as there are just not enough opportunities to gainfully further their passion, and most of them just can't afford to hone their craft in a college of higher learning.
Young Artist Development School (YADS) is a drama group made up of former Northlea High School students who were part of their former school's drama group. In 2017, after completing their 'A' Levels, and driven by their passion to tell authentic stories, these young people established their own drama group.
Just like several arts groups across Bulawayo, they have established a relationship with Geraldine Roche Drama (GRD), which has seen them attend workshops, take part in various GRD projects and even showcase their talent in the monthly GRD community outreach performances.
Members of this drama group were unanimous about the positive effect GRD has had on them as up and coming performers.
"GRD has helped us realise that drama is not just a time-wasting hobby, but something one can pursue and actually make a living out of" said 19-year-old Thembela Hlambeni, a member of YADS.
She also highlighted that GRD has exposed her to different aspects of the arts industry and given her the very elusive experience that some notable producers require before they take one seriously.
GRD is not only changing the mythical stereotype that arts are a hobby rather than a career, but is also inspiring communities to reflect deeply on lifestyles using community outreach drama performances.
The last community outreach performance play by YADS at Cornron Shops in Lobengula, a township in the west of Bulawayo, was centred on drug abuse and it told the story of how individuals of different social standings ended up in a mental institution because of drug and substance abuse.
Thabo Msipha, a local who was watching the play, said it was entertaining and very educative at the same time. He admitted that drug and substance abuse was a very big problem in his community and the play gave them perspective on the potential harmful effects of such behaviour.