Bulawayo Mayor Recuses Himself from the Chair
Written by

Mandla Tshuma, ZDDT Field Correspondent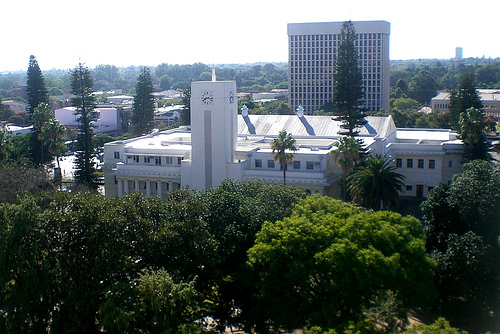 Bulawayo - In a rather rare occurrence in Zimbabwe, Bulawayo Mayor, Martin Moyo, who chairs all monthly chamber meetings, recently recused himself from a session which discussed an application by a local restaurant to extend working hours.
The owner of the bar, who was in the Council Chambers during the March chamber meeting, is reportedly the mayor's close friend.
In recusing himself from the matter, the mayor however did not give the reasons.
When it was time to discuss the issue, the mayor recused himself and asked Cllr Collet Ndhlovu, Ward 28, to stand in for him as he left the front seat.
During the session Ward 4 Councillor, Silas Chigora, queried the council's decision to deny the applicant the licence to extend business hours to 3am.
He said reasons given were not justified, while demanding that he be given the licence.
Cllrs Mlandu Ncube (Ward 1), Gideon Mangena (Ward 24), Monica Lubimbi (Ward 29) and Lot Siziba (Ward 13) agreed with Cllr Chigora, resulting in the council reversing its earlier decision.
The mayor returned to take up his traditional position after the matter had been debated and concluded.