Donation Boosts Food Access and Nutritional Outreach
Written by

Tafadzwa Masviba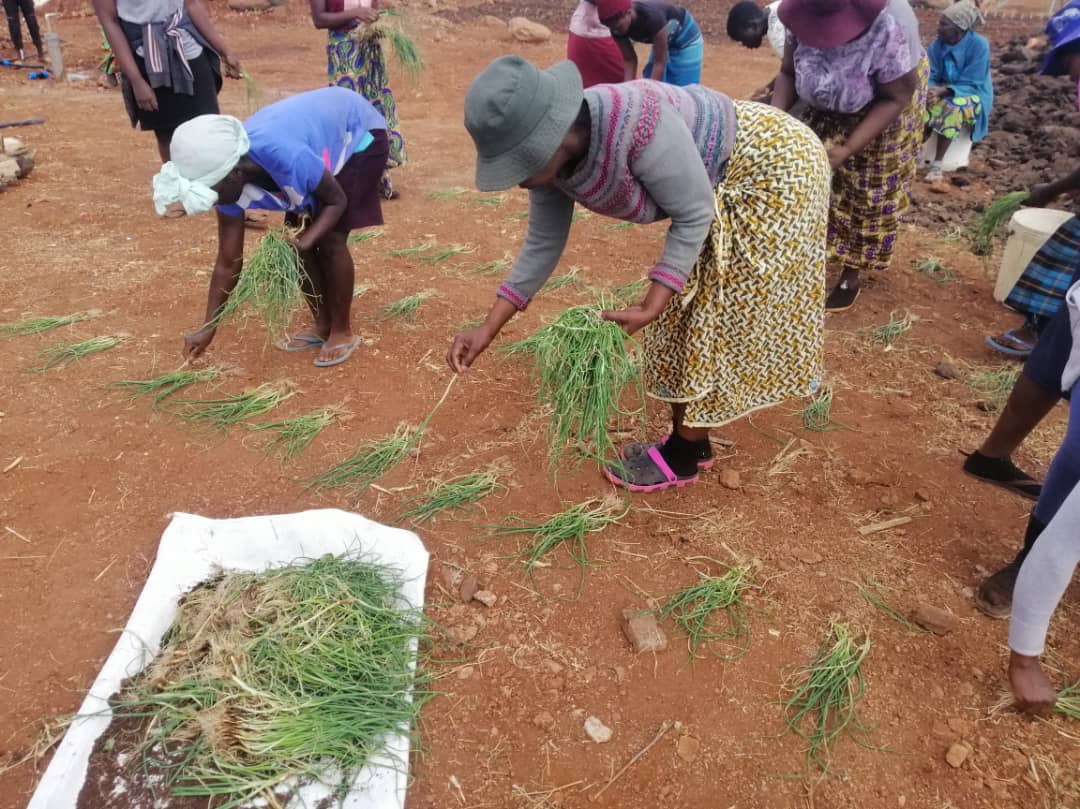 The Hlanganani Community Market Garden received a generous donation of over 1000 king onion seedlings from KGVI, boosting their startup efforts to provide fresh produce to local households.
This contribution is not only crucial for household consumption but also serves as a means to generate income for the community.
This philanthropic act is a testament to the long-standing relationship between KGVI and the Zimbabwe Development Democracy Trust (ZDDT), who have joined forces in various programs aimed at enhancing food access and nutrition through gardening initiatives.
The Hlanganani Community Garden, still in its early stages, is a beacon of hope for the community, providing an opportunity to grow nutritious food and foster self-sustainability.
The donation from KGVI is expected to significantly impact the garden's growth and help establish it as a reliable source of fresh produce for the surrounding area.
The partnership between KGVI and ZDDT is a shining example of how collaboration can lead to positive change and better living conditions for those in need. Both organizations share a mutual goal of promoting food security, nutrition, and overall well-being through community-driven gardening projects.
As the Hlanganani Community Garden flourishes with the support of KGVI and ZDDT, it is anticipated that more individuals and families will benefit from the increased availability of fresh produce.
The garden will not only help improve the community's access to nutritious food, but it will also serve as a source of income for those who work within it.
In the future, the success of the Hlanganani Community Garden may inspire similar projects and encourage more organizations to come together in support of community-driven solutions for food access and nutrition.
The collaboration between KGVI and ZDDT highlights the potential of such partnerships in making a real difference in the lives of those they serve.