Mandlake Community Garden Receives Generous Donation from Local Resident in Boost to Garden Capacity and Food Production
Written by

Tafadzwa Masviba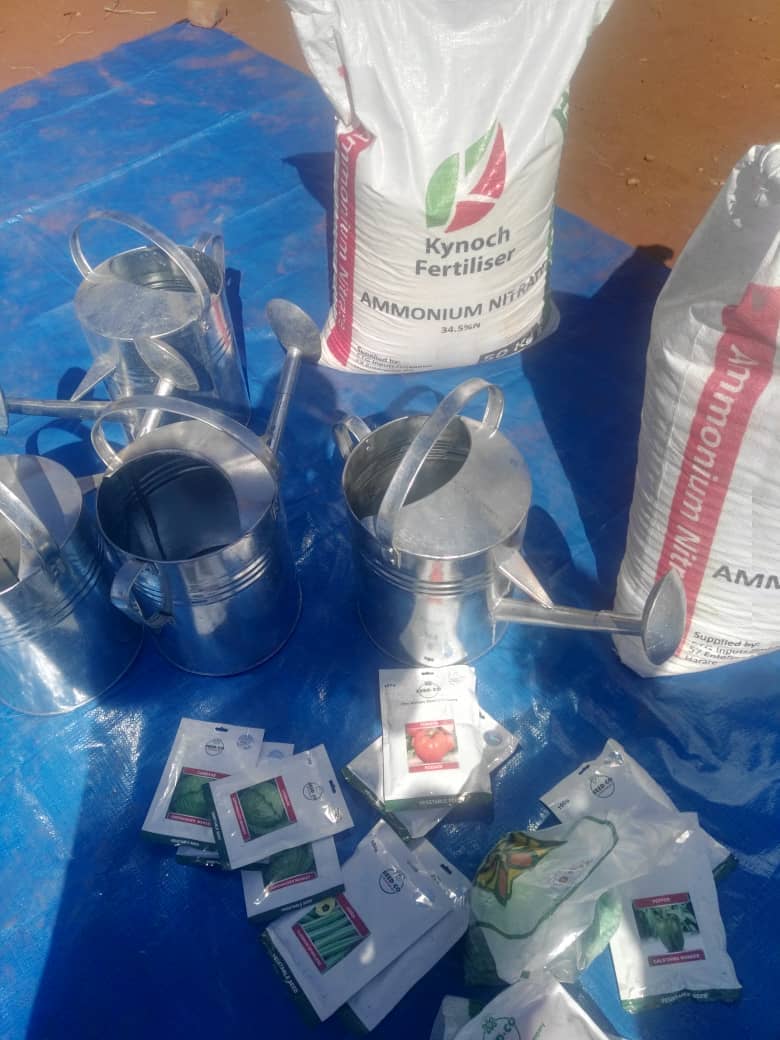 Mandlake Community Garden, one of the flourishing Zimbabwe Development Democracy Trust (ZDDT) projects, has recently received a generous donation from Emganwini community member, Mr. Maduna.
The donation included a variety of seed packs, fertilizer, and watering cans, all aimed at enhancing the garden's capacity to produce more food for the local community.
Upon receiving the donation, Mr. Tshuma, a representative of the garden, expressed gratitude for Mr. Maduna's contribution, saying, "We are very grateful for Mr. Maduna who has richly blessed us with these seeds and fertilizers that will enhance the garden capacity to produce more food."
Mandlake Community Garden, a recently established ZDDT project, has been successful in providing fresh vegetables to the community, as well as generating income for its beneficiaries.
The garden's crop production has been so efficient that most of its harvests are booked at the harvesting stage, reflecting the high demand for their fresh produce.
The donation from Mr. Maduna is a significant boost to the garden's continued growth and sustainability. The variety of seed packs will allow for a more diverse range of crops, while the fertilizer and watering cans will ensure that the garden's plants receive the necessary nutrients and proper care.
As the Mandlake Community Garden thrives, it serves as a shining example of how community-driven initiatives can address food insecurity and improve access to fresh produce.
The garden not only provides nutritious vegetables to the community but also generates income for those who work tirelessly to maintain it.
The support from local residents like Mr. Maduna showcases the power of solidarity within the community.
As more individuals contribute to projects like the Mandlake Community Garden, the potential for a positive impact on food security and nutrition increases, leading to healthier and happier communities.