With the BSCS funds, I intend to Open a Vegetables Stall and buy Food
Written by

Lungelo Ndhlovu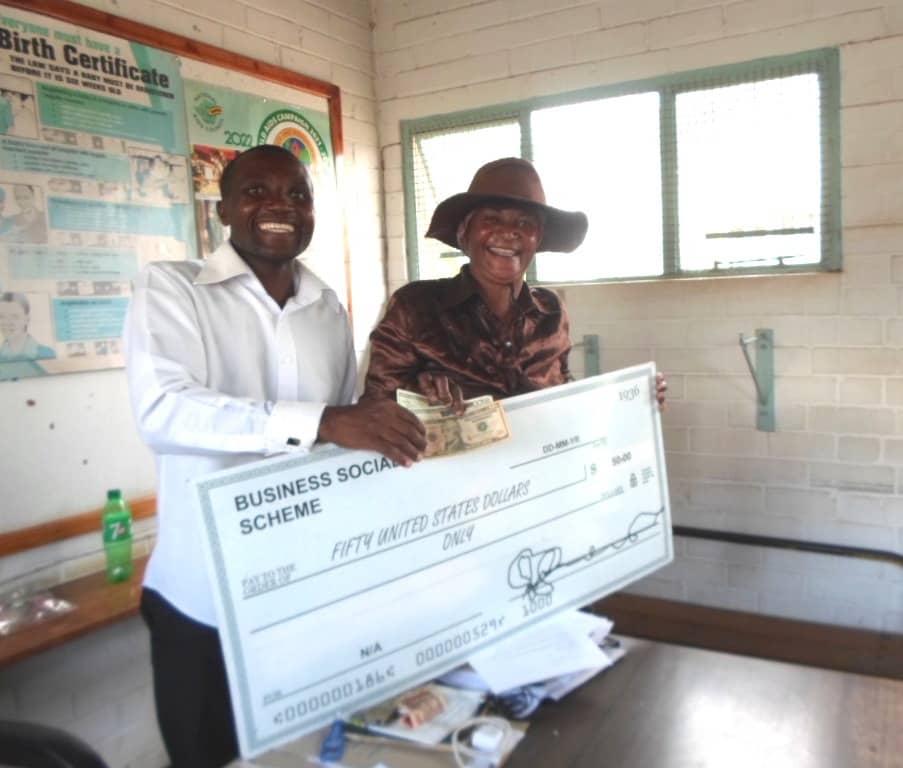 Miss Rosemary Sibanda, a 63-year-old HIV-positive single mother, who survives by begging for food, says she is unable to deal with the problems she is currently experiencing.
Sibanda told the Zimbabwe Development and Democracy Trust (ZDDT) reporter in an interview that, as it is the rainy season, she relied on part-time labour, weeding in the fields of her neighbours, in order to get by.
"I survive on HIV pills, but I'm unable to function since I require enough food to ensure that I take my pills properly and consistently. Since I'm unemployed, I can't afford to pay rent or buy food. Therefore, because I occasionally must take the medications without eating, stress causes my CD4 Count to decrease," she said.
"With this BSCS fund, I will be able to buy food without having to beg. It is quite difficult to survive by begging. Going forward, I'm going to use the BCSC to buy vegetables for re-sale outside my gate," she said.
Sibanda recently received $50 from the Zimbabwe Development and Democracy Trust's (ZDDT) Business Social Credit Scheme (BSCS) (BSCS).
The Sally Foundation of Australia and Bulawayo-based companies have contributed to the BSCS scheme, which aims to protect needy families in the city from financial hardship.
Tinovimbo Maphosa, Sizinda-Tshabalala Extention Ward 21 Councillor, stated that, as a leader, he is often confronted with important matters concerning the community's elderly members.
"The majority of them are neglected by their offspring in the diaspora. So, they make do with piece employment and frequently come to my office for assistance. We do our best to help, but it is insufficient," he remarked.
The Zimbabwean community has suffered from mass emigration and formal unemployment levels exceed 90%.