Becoming a Councillor Was a Calling: Councillor Rodney Jele
Written by

Mollett Ndebele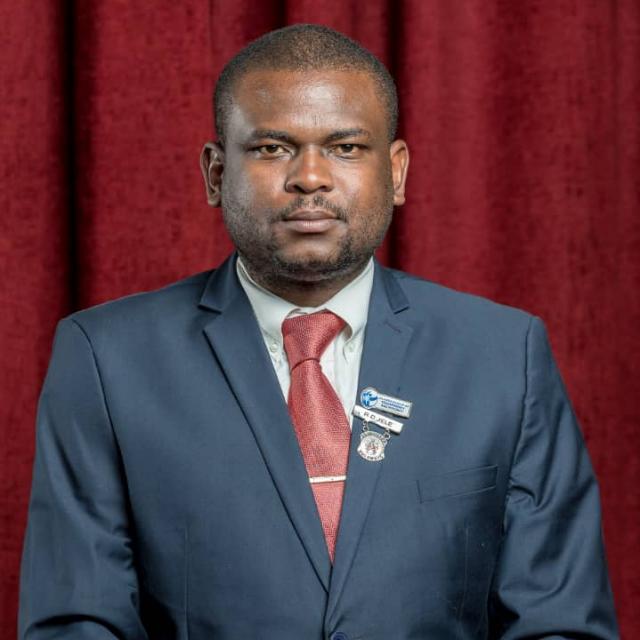 In Zimbabwe, it is not usual seeing youths being elected into high offices. However, in 2013, people were shocked when a number of young men were elected into council.
Community members from Ward 20 have sung songs of praise for their councillor, Mr Rodney Jele, who has brought notable change to his ward since his election at the age of 26.
The reporter took time to move around the community to hear what the members had to say about their choice as councillor.
In a chat with this reporter, Esnath Masango, an elderly woman from the ward, said she has never seen such an honest and responsible leader.
"When Mr Jele was elected to be the councillor of our ward, we were happy that we now have a youth leading us. On the other hand, we were also worried whether he was going to handle the responsibility, as he was still young by then. He has helped many underprivileged people, and I am one of them. If you go to his house in need of food, he makes sure that you leave with something. He helps in funerals and he is quick to respond to crisis," she said.
The councillor has helped the community in numerous ways. He has donated food, money and clothes through the help of various organisations. He has also been involved in the Nkulumane clinic renovations, youth functions and many other projects.
In another interview with Florah Mutigi, who is part of the development committee, said Mr Jele has been very forthcoming when it comes to issues of development in the area.
"We are currently running a project in the clinic with the Health Centre Committee (HCC), of which the councillor is part. In the past year, we have managed to erect the clinic durawall, repaint the building and bought office furniture. We have also put in place a shady area where tuberculosis patients consult, as they are not supposed to mingle with other patients. We are also looking at improving roads. During the time when there were water problems, the councillor would always make sure that he delivers water to us if there is a funeral in the ward. He has really shown us what great leaders are. He has surely delivered what he promised during elections and we are proud of him as a community. It is interesting working with Mr Jele as he is so active and vibrant. I hope we will do more projects in the future," she said.
The Director of Qinisani Day Care Orphanage, Mrs Yona Mpofu, said Cllr Jele is like a son to her.
"This young man has helped the orphanage in various ways. He has helped us in looking for donations and has even donated to us personally. He is always there when we need assistance. Last week he organised with Smokehouse and they fed 500 children in the community, including those from the orphanage. He is a real blessing to the community. We have also invited him to some of our events and he always shows up. He has been a father figure to children at the orphanage as he sometimes visits during the weekends and spends time with the children," said Mrs Mpofu.
In a chat with the councillor, he said being a councillor has been a challenge and, at the same time, it has been exciting.
"Being a community leader is hard. It needs dedication as it also takes up most of family time. I spend less time with family as my presence is always required and there is no time to socialise. Sometimes people knock on my door at midnight asking for my services and I have to help them, not because I am obligated, but because I feel the need to. I became a councillor when the economic situation was very bad. People would turn up at my door looking for food. I had to do something and it was hard. At first, it was a challenge working with older people, considering that I was only 26. However, with time I gained their trust and respect. For I believe being a leader was a calling as I did my duties whole-heartedly. I faced many challenges but, because it was a calling, I soldiered on. If it is a calling, you do not give up; instead, you come up with strategies and ways of dealing with problems from the society," alluded Cllr Jele.
Zimbabwe Development Democracy Trust (ZDDT) encourages councillors to be effective leaders and develop a positive legacy by working with residents and involving them in 'managing' their community – a participatory and community-based management approach.