Hove and ZDDT Resuscitate Ekuphumuleni Garden
Written by

Mollett Ndebele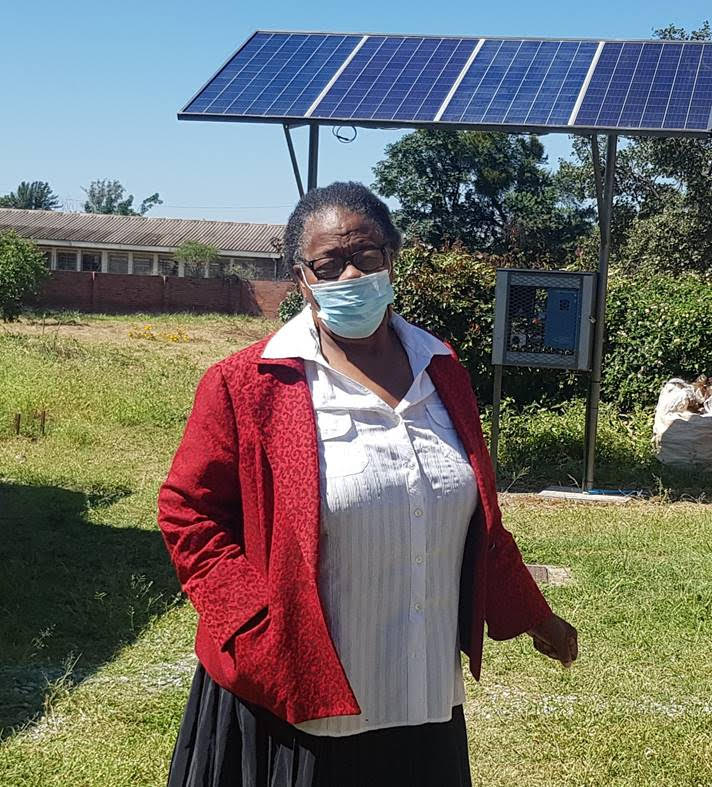 A resolute and hardworking 73-year-old lady, Miss Sukoluhle Hove (above), turned things around at Ekuphumuleni in 2015 when it was on the verge of closing down.
In an interview with this reporter, Miss Hove said she is a retired social worker, who has always worked with Non-Governmental Organisations (NGOs).
"In 2015, this place was going to be closed down because of poor funding. The board asked me to come in and use my previous connections with donors. When I came in, I looked at the place, wrote a couple of reports and they said I should come and implement the recommendations. I promised them I will do it in six weeks and now I have been the administrator for six years. During this time, the home has been doing well," she said.
Miss Hove said she was introduced to Yvonne Berkhout by a friend from Bulawayo Health Network last year.
"We were all excited about the new project. Then there was the Covid-19 outbreak and everything came to a standstill. We then started working on the project three weeks ago. In these three weeks, we have installed solar panels meant to reduce the electricity bill. We have planted four rows of carrots, strawberries, peas, green peppers, beetroot, tomatoes and spring onion. We hope that crop production will increase. The garden is primarily for the consumption of the home. We have 46 patients and 46 workers. On any day, we have at least 70 people on the property we have to feed. Excess crops will be for sale. We hope that it will be an income-generating project.
"In future, we are looking into starting a training school. I approached a Methodist Church in Mzilikazi and Baptist Church in Makhokhoba and they were keen on joining the training because they have excess land on their church grounds that they want to use for farming. Sally Foundation and Zimbabwe Development Democracy Trust (ZDDT) could not have come at a better time. We are really grateful and our six gardeners are happy about the project. We will make this a success," she added.
One of the gardeners, Mr Meli Gumbo, said he is thrilled by this new initiative as it will bring income to the home.
"I have worked at Ekuphumuleni since 2007 as a gardener and groundsman. We have never had a project like this here and I hope that this will generate income for the home which will also be used to pay workers. I believe this union with ZDDT will help us grow because, in the past, we would run short of seeds and our drippers were damaged. In these three weeks, we have done so much; planted seeds and repaired the drips. I think our future with ZDDT is bright. We are willing to work hard and make this a success," said Mr Gumbo.
ZDDT supports the principles of self-help projects and entrepreneurship.