Geraldine Roche Drama Competition Date Draws Nearer
Written by

Mollet Ndebele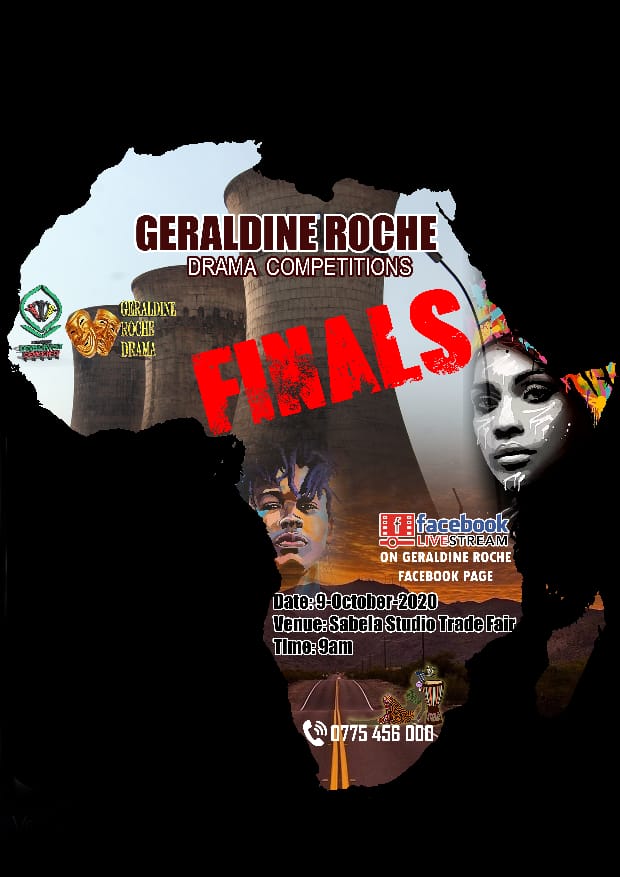 The Geraldine Roche Drama finals are set to be held on Friday 9 October at Sabela Studio at the Zimbabwe International Trade Fair (ZITF), where 10 groups from the Matabeleland region will vie for the first position.
They are comprised of the reigning champions Bulawayo's Langelitsha Arts, Roar, Matabeleland South's Jahunda and Loxion Theatre with Vulindlela, Ablaze, YADS, Bambelela, Suspence, and Shaba from Matebeleland North province.
The competition will run under the theme "Arts for a Living"; therefore these groups will deliver drama around this theme. Geraldine Roche Drama project coordinator, Khaliphile Sibanda, said the event will be held without an audience and streamed live on Geraldine Roche Drama social media pages.
"The event will be held from 9am to 1pm and, because Covid-19, we won't have the audience and even the movement of groups to the venue will be sequential like three groups at the venue at a time to reduce commotion," she said.
One of Sally Foundation's Geraldine Roche Drama Programme's main aims is to see young people make a living out of performing arts and film whilst providing an effective platform for social messaging.