Overcoming Visual Impairment
Written by

Mollet Ndebele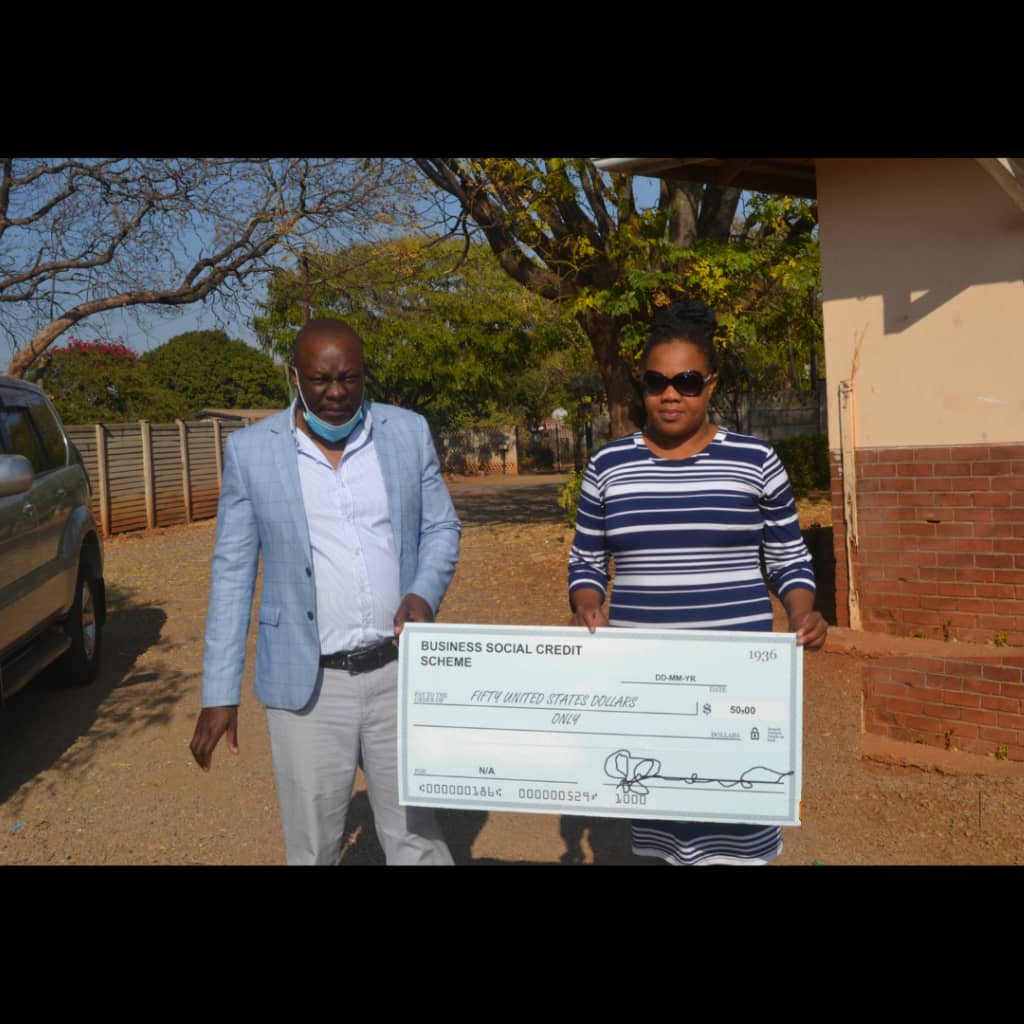 The old adage, disability does not mean inability, reads true to the story of Ms Sithabisile Mahlangu who is living her life to the fullest despite being blind.
Ms Mahlangu, who was a vetted beneficiary for the Business Social Credits Scheme, was ecstatic after she received the USD 50 gift from Sally Foundation and Freight Consultants, through the Zimbabwe Development Democracy Trust scheme.
Talking to this reporter, she said her husband disappeared leaving her with four children, with one being partially blind. The father to these children abandoned them a few years ago and has never bothered to pay for the upkeep of their children ever since he left.
"It has been a huge challenge for me to provide for my children as jobs are difficult to come by these days. I am really grateful to have been chosen as a beneficiary because this money will help me a lot in some projects that I am doing in the community. Being blind has not limited me in any way as I got a degree in counselling and teaching ECD students. Since I have not been able to get a job, I started doing some community work teaching children who are past primary stage and those who cannot afford a basic education. I also have a blind Marimba group for which I am trying to source equipment so that I can teach them how to play. When they are well furnished with an instrument, I am planning on marketing them at weddings and parties so that they make a living out of it. I also hope that we get sponsors who can help me assist these children," said Ms Mahlangu.
The councillor for Hillcrest suburb, Ward 5, Mr Felix Mhaka, said he appreciates the assistance they are getting from ZDDT and hopes that they do it more often.