Geraldine Roche Drama Finals Date Set
Written by

Mollet Ndebele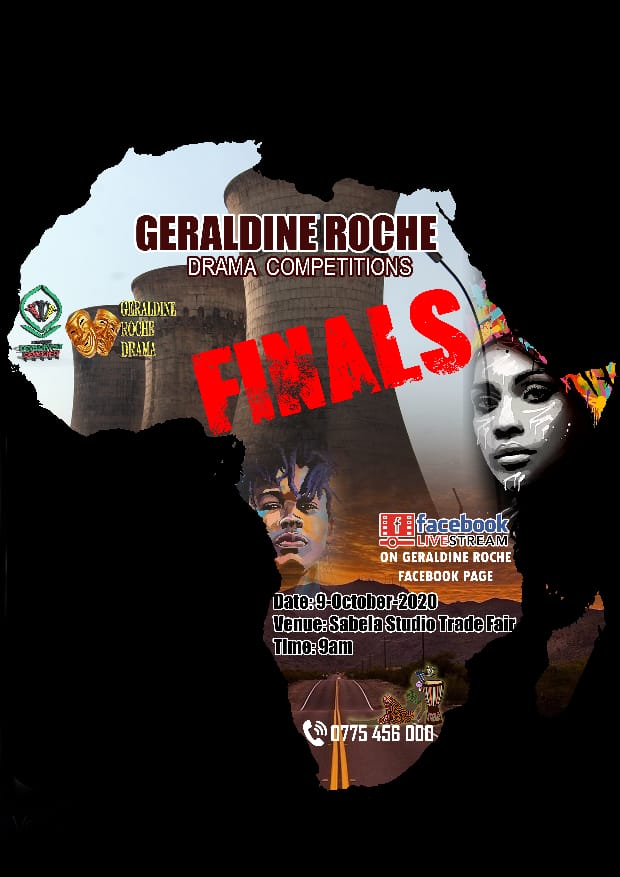 After patiently waiting for five months, the Geraldine Roche Drama (GRD) finals date has been set for the 9th of October 2020, at the Zimbabwe International Trade Fair (ZITF), running under the theme "Arts for a Living".
The competition commenced in January and it was paused due to the outbreak of Covid-19 in March and the consequential restrictions that were imposed. The contest was held in all three Matabeleland provinces from which the semi-finalists were chosen, in an attempt to broaden the catchment area beyond the city of Bulawayo.
In a recent interview, the project coordinator, Khaliphile Sibanda, said she is happy that the regulations have been eased because she has been eagerly awaiting the resumption of the competition.
"Due to the Covid-19 regulations, the competitions will be streamed live on the Geraldine Roche Drama Facebook page. The semi-finalists will be coming from Matabeleland South and Matabeleland North to join the Bulawayo Province teams. From each group, we will have seven people, so as to stay within the regulations," she said.
One of Sally Foundation's Geraldine Roche Drama programmes main aims is to see young people make a living out of performing arts and film whilst providing an effective platform for social messaging.