Chibaya Family Benefits from Business Social Credits
Written by

Mollet Ndebele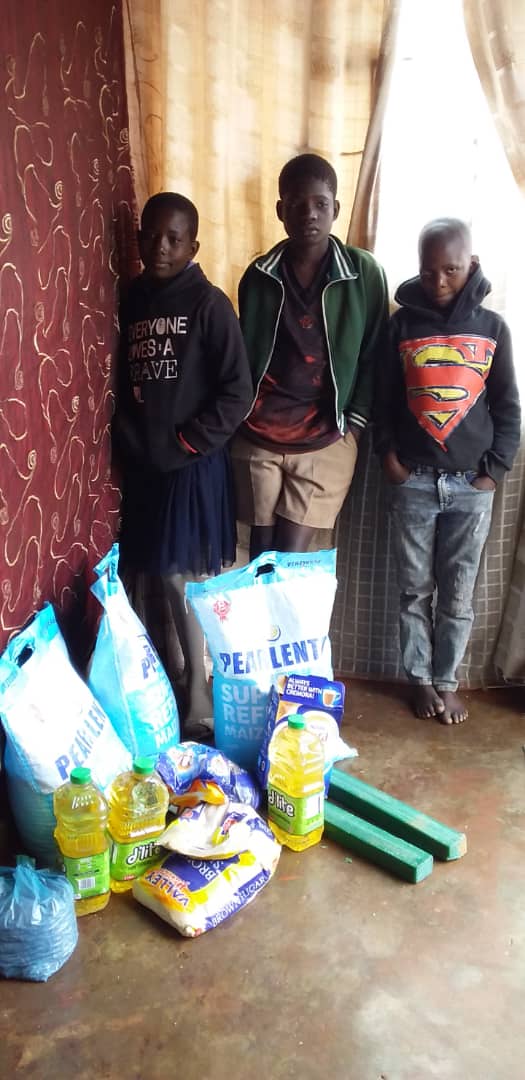 The ZDDT, Business Social Credits Scheme (BSC) has brought smiles to the Chibaya Family, in Ward 22. A child headed family of three, that has been surviving on handouts from members of the community, finally managed to get some food and pay some of their outstanding rentals after receiving USD 50 from ZDDT.
In an interview with this reporter, a tenant, who takes care of these children, Ms Lizinia Gumbo said, "The mother of these three children was arrested in South Africa and their relatives are nowhere to be found. It's a sad situation that a 15-year-old child (Michael Chibaya) was left to fend for his two siblings, Ema Chibaya (15) and Josphat Chibaya (10).
As a community, we took the responsibility upon ourselves to help where we can. I am happy
that God has finally smiled upon these children."
The councilor for Ward 22, Cllr Rodney Jele said, "We would like to thank ZDDT and all the companies who made this possible. This money will make a huge difference in their lives at the same time it will lift the burden off the community's shoulders, as they won't be providing for the family for a month or two. We hope that your kindness will spread all over the city."
THE BSCS brings businesses back to support the community from which they earn their living and this donation was supported by Freight Consultants and Sally Foundation.