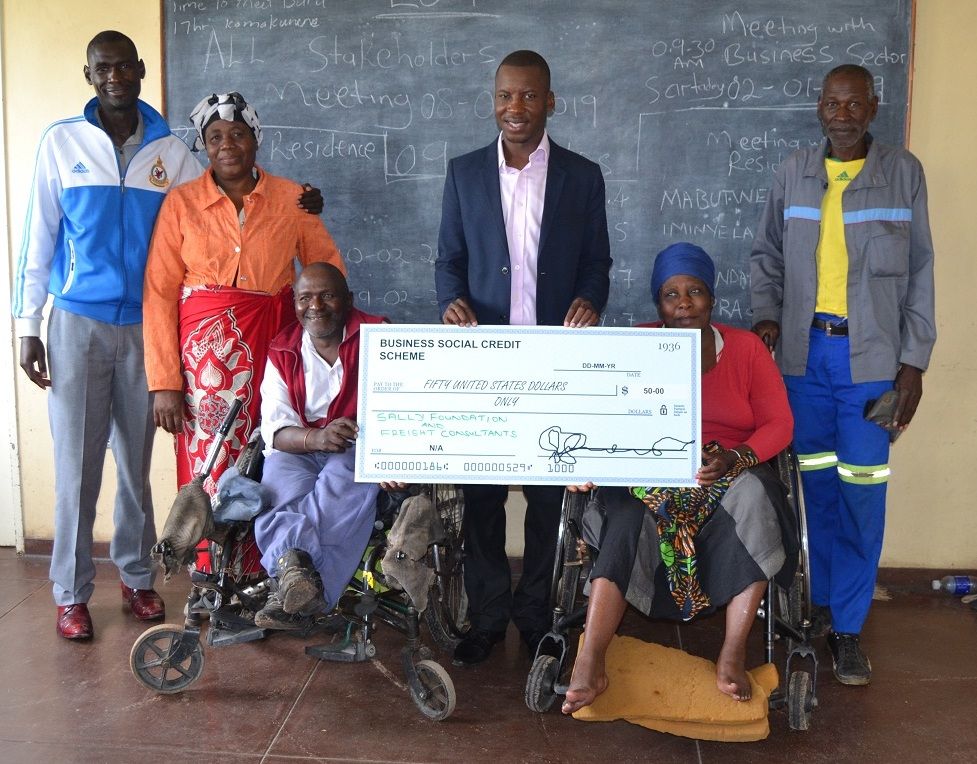 MABUTHWENI – A Bulawayo man, Jack Matshazi, could not help but shed tears of joy amid expressing how he felt about being selected to benefit from the Zimbabwe Development Democracy Trust (ZDDT)'s ongoing Business Social Credit Scheme (BSCS).
Matshazi, together with Magret Moyo of Bulawayo's Ward 13, both wheelchair-bound, are the latest beneficiaries of the Sally Foundation and Freight Consultants-funded monthly scheme, in which less privileged members of the community are given US$50 each, to cushion them against the harsh economic conditions persisting in the country.
Sally is an Australian Foundation while Freight Consultants is a local firm.
"I am out of words and I really cannot express how I feel because I did not expect this," said Matshazi.
"Truly speaking we had nothing at all to eat at home and my wife can attest to that," he said while breaking into tears.
The interview had then to be cut short.
Both Matshazi and Moyo were selected by area councillor, Frank Javangwe, in consultation with community leaders who participate in the strict vetting process.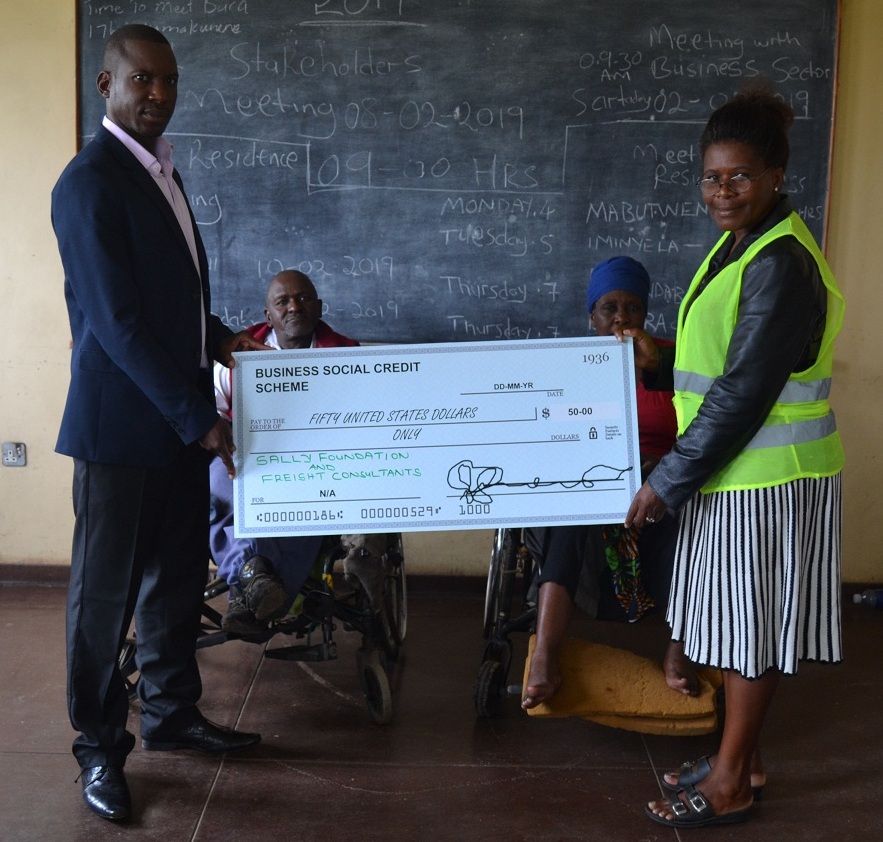 Moyo also paid tribute to ZDDT and its partners for the kind gesture. "I would like to say thank you and, above all, I thank the Almighty God," said Moyo.
"When I was invited to come to this place, I did not know what I was being invited for. I therefore want to thank you a thousand times. I will use the money to buy something and sell at a profit so I can pay my hospital bills."
Javangwe also could not hide his joy.
He said: "I would also like to thank ZDDT for such a wonderful programme which assists the less-privileged in our community. We have so many poor residents in our community requiring such assistance. We therefore urge you not to draw back but to move forward as an organisation in helping the needy."
Before everyone dispersed, Matshazi's wife prayed for ZDDT, its partners as well as the councillor, asking God to bless them all.