Excitement as ZDDT's New Garden Site gets Green Light to Drill a Borehole
Written by

Lungelo Ndhlovu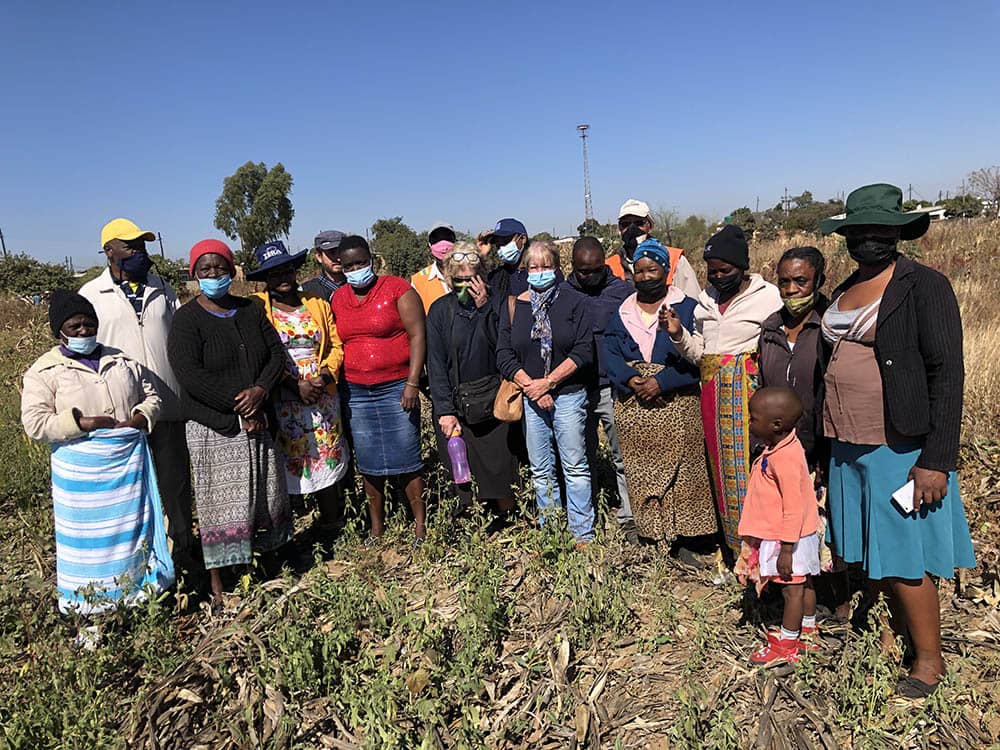 Above: Pumula East residents, Sally Foundation delegation and local leadership at the new garden site.
The newly created Hlanganani garden site has recently received permission to drill a borehole from the local authorities.
Luckson Pasi, the garden secretary, said up to 80 households from the area will benefit from the newly created market garden once it is fully operational.
"When we were discussing with the Councillor and Alderman, we had a request to include some elderly members of the community in the scheme. Currently we are working with 76 household members who contributed $3 towards the cost of siting the borehole for drilling on the site," he said.
"We have got the space and we can probably accommodate 80-90 members because each person gets about 100 square meters," Yvonne Berkout from ZDDT, explained during a recent garden site inspection and meeting with the Sally Foundation and UNDP.
"I'm so happy for ZDDT and partners because many times residents of Pumula East wanted the market gardens just like in other wards but they were not able to get assistance. But because of ZDDT, which identifies this garden site, residents here are going to benefit by earning an income and water to drink," said Sichelesile Mahlangu, Member of Parliament for Pumula constituency.
During the meeting, Sharleen Moyo from UNDP, highlighted that social cohesion and governance was very important when it comes to water issues and running of the community garden, and said members working in the garden should find a way of working together as a unit.
Mr Simon Spooner, the ZDDT director, concurred and lauded the community leadership for its support for the garden project.
"We are very privileged to have an MP who is interested and supportive. We have an Alderman who is going to continue his work in the community, and we have a councillor. This garden has good prospects just based on the wonderful leadership we have had right from the start," he said.