"We Had Nothing at All to Eat"
Written by

Mollet Ndebele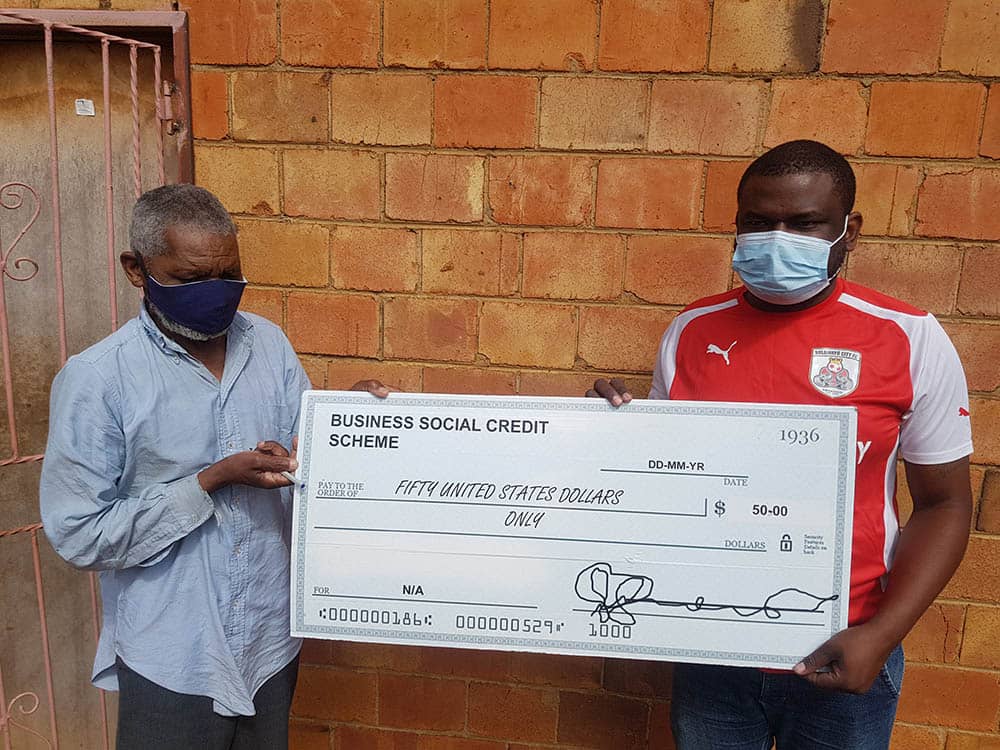 A Bulawayo man, Chefus Chipatiso (74), pictured with Councillor Rodney Jele of Ward 22 could not help but shed tears of joy amid expressing how he felt about being selected to benefit from the Zimbabwe Development Democracy Trust (ZDDT)'s ongoing Business Social Credit Scheme (BSCS).
In an interview, Chipatiso said he has never experienced generosity.
"I am out of words and I really cannot express how I feel because I did not expect this. Truly speaking we had nothing at all to eat at home and my grandchild can attest to that," he said, adding:
"My wife passed away five years ago and ever since my children in South Africa abandoned me. I try to do piece jobs here and there but, because of age and health challenges, it has been difficult. This money will definitely make a difference."
"May the good Lord bless you," he said while breaking into tears.
Sally Foundation of Australia and Freight Consultants are contributors to the scheme, which seeks to cushion needy families in the city against economic hardships in an environment of over 90% unemployment.
ZDDT invites other corporates to join this most worthy of schemes by contacting the news department at This email address is being protected from spambots. You need JavaScript enabled to view it. / 0292261403.
This is an essential element of ZDDT's social responsibility programme as it brings the business fraternity closer to the community from which it owes existence.