Helping Hand for Grandmother of Four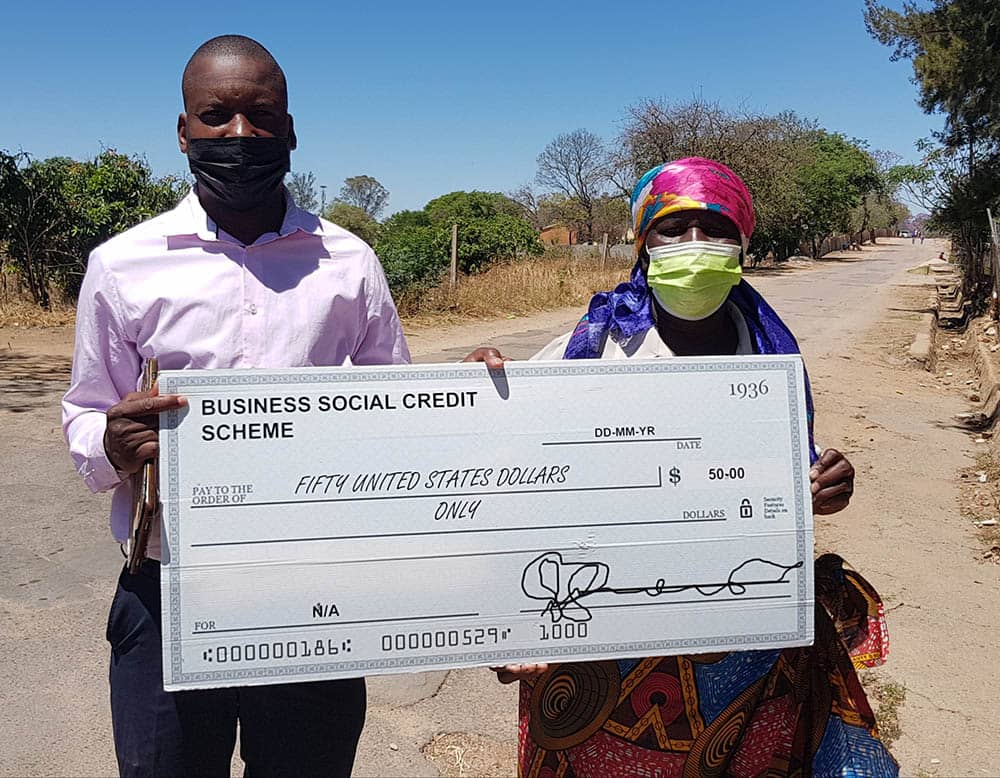 A senior citizen from Ward 13, in Bulawayo's Pelandaba Township, benefited from Zimbabwe Development Trust (ZDDT)'s Business Social Credit Scheme (BSCS), which saw her walking away with US$50.
Sally Foundation of Australia and Freight Consultants are contributors to the scheme, which seeks to cushion needy families in the city against economic hardships in an environment of over 90% unemployment.
This is an essential element of ZDDT's social responsibility programme as it brings the business fraternity closer to the community from which it owes existence.
The vetted beneficiary, Violet Dungeni, 72, who was identified and vetted by her councillor, Cllr Frank Javangwe, could not contain her joy after being handed over the cash.
"Thank you so much my children. This is an amazing gift to me," said Dungeni.
"I am taking care of my four grandchildren. Their parents left for Johannesburg and they do not communicate or send groceries. I pay for the children's school fees and make sure they eat by being a street vendor. This is hard considering my age. This money will help me get stocks of goods I can re-sell and hopefully get some more profit."