Ekuphumuleni Impresses Visitors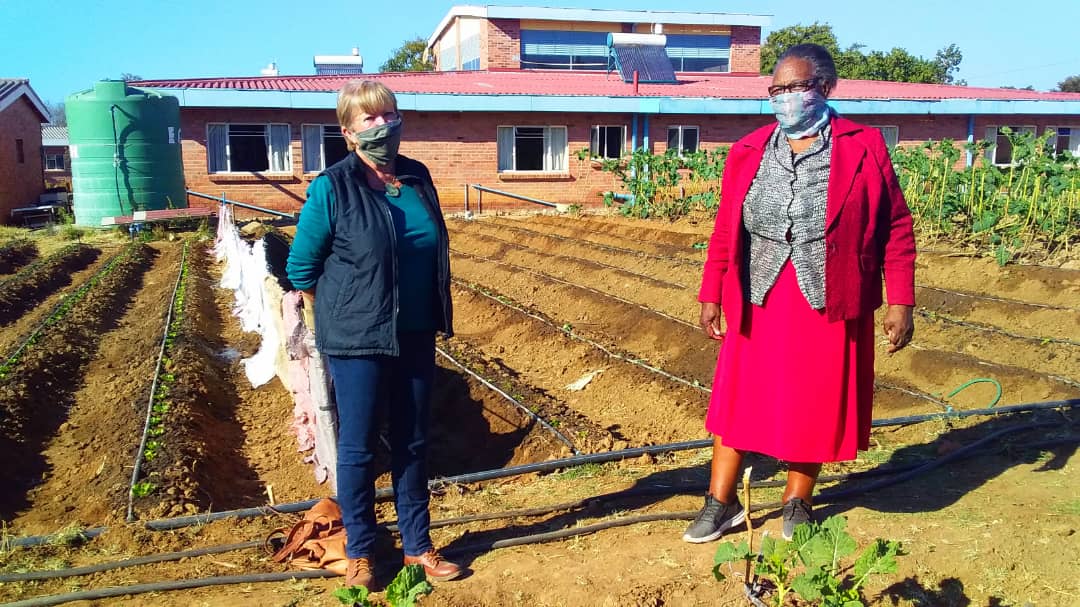 Above: Yvonne Berkhout (ZDDT) Sue Hove (EGNH).
Today Ekuphumuleni Geriatric Nursing Home (EGNH) played host to ZDDT and King George V1 (KG V1) centre for the disabled.
Situated in Mzilikazi on the old road to Victoria Falls, EGHN has benefited from the Sally Foundation sponsored intervention to restore the market gardens and orchard at the home to supply the kitchens, with the surplus being made available for sale.
The Administrator, Miss Sue Hove, said that they had already raised Z$6000 from vegetable sales in the past few weeks and expressed her pride at the ongoing success which had uplifted the spirits of the residents and workers of the facility.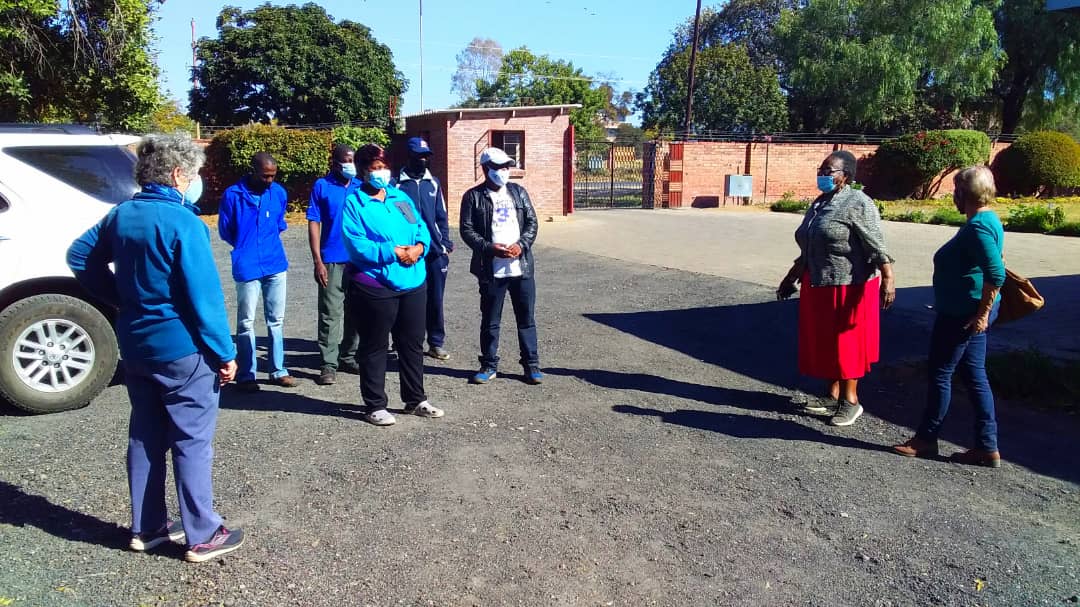 Above: KG V1 welcomed by EGNH and ZDDT
KG V1 staff visited to establish how the relationship with ZDDT had developed and what might be applicable at their own institution where there was both water and arable land available. KG V1 is a centre for physically disabled children and in dire need of support in order to maintain their services to the community.
Anyone wishing to get in touch should contact Noma (029) 2230434 This email address is being protected from spambots. You need JavaScript enabled to view it., http://www.kgvi.org/
Above: A section of the market garden.