Steps Taken to Protect Green Valley Garden's Fencing
Written by

Mollet Ndebele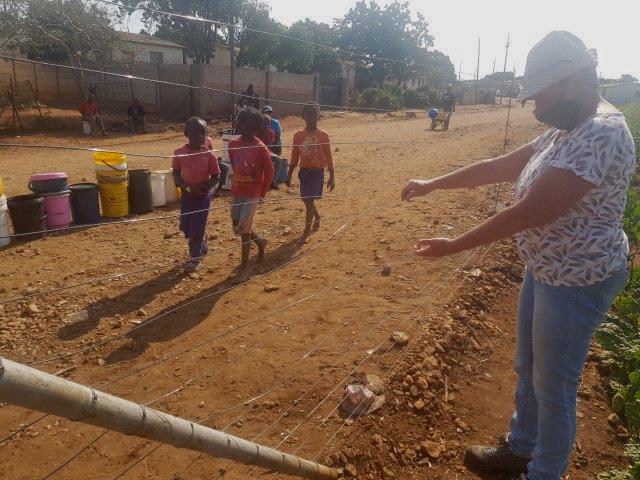 Youngsters from around Green Valley Garden in Sizinda Township, Ward 21, are damaging the garden fence as they sit on it while queuing for water at the borehole situated at the garden gate.
In an interview with this reporter, the chairperson, Mr Simon Matiza, said they have opted to plant the Christ Thorns just outside the fence as a way of discouraging the children from this bad habit.
"It has been hard to get rid of these minors as they spend most of their time there looking for water. During the day we try chasing them away but there isn't much we can do after working hours. We hope these thorns will help protect the fence," he said.
This action follows a committee meeting to discuss the troubling matter and is an example of the strong leadership that is developing in the new management structures of the garden.