Curtain Comes Down
Written by

Mollet Ndebele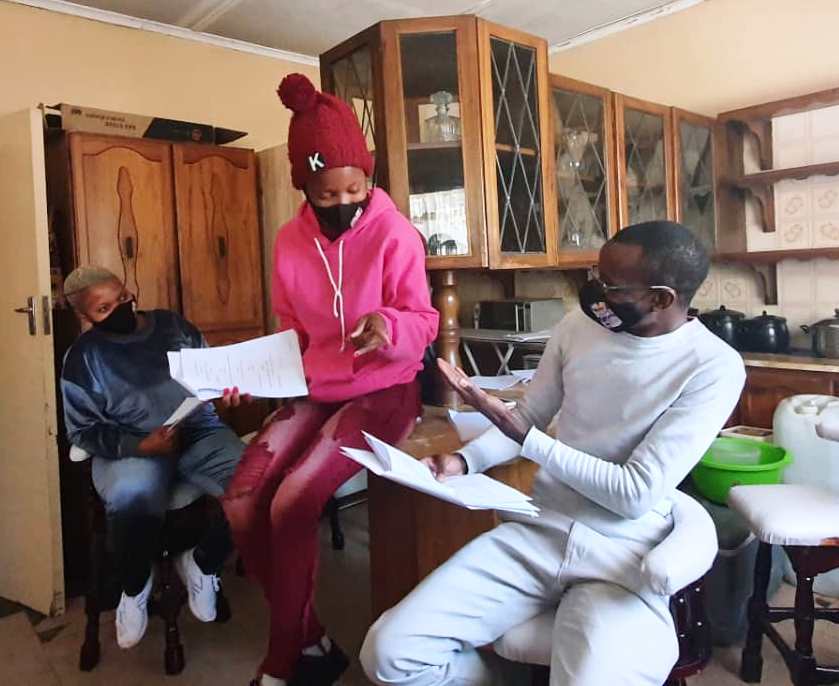 It was a bitter sweet moment when the Ziyathunqa the Series crew and cast bid each other farewell yesterday, when they finally wrapped up season one.
In an interview with this reporter, one of the film directors, writer and producer, Mr Nkosana Mlibazi said, "The series provided a fresh perspective into film making in Zimbabwe. We focused our story line on the daily occurrences around Bulawayo, but they also apply to any society therefore, anyone around the world can relate to what is happening in the story. We successfully managed to integrate various languages within the narrative. There is a mixture of five languages which are English, Ndebele, Shona, Sotho and Khalanga, all merged in the storyline with characters being able to interact and understand one other within their various ethnicities. This mixture of languages enhances unity of cultures in our country and region.
"As part of the production team, I believe we exceeded all expectations of our targets. We had a fresh cast, most of which had never been in front of the camera. We called for auditions and some of the well-known actors and actresses did not qualify, as they were not well versed in these languages. These new faces proved themselves beyond doubt that the future is bright for the film industry in Bulawayo. As senior director, I liked working with young and dynamic directors, Elton Sibanda and Khaliphile Sibanda, who have an eye for detail."
One of the main characters, Mr Gift Chavunga, playing Jethro Msimanga, said, saying goodbye to his character was quite upsetting and he will miss the pressure of mastering the lines and standing in front of the camera, as it had become a routine.
"It was a great experience to be part of this series, as it was a learning curve for me. I liked the fact that everyone was supportive, loving and hard working. I hope that they carry the same energy to season two," said one of the crew members, Arnold Musimwa.
Through investment by supporters, ZDDT aims to expand the youth-based programme and build sustainability by marketing the finished product on internet based commercial platforms.