Raising My Grandchildren from Garden Produce – Lucy Nkala
Written by

Mandla Tshuma, ZDDT Field Correspondent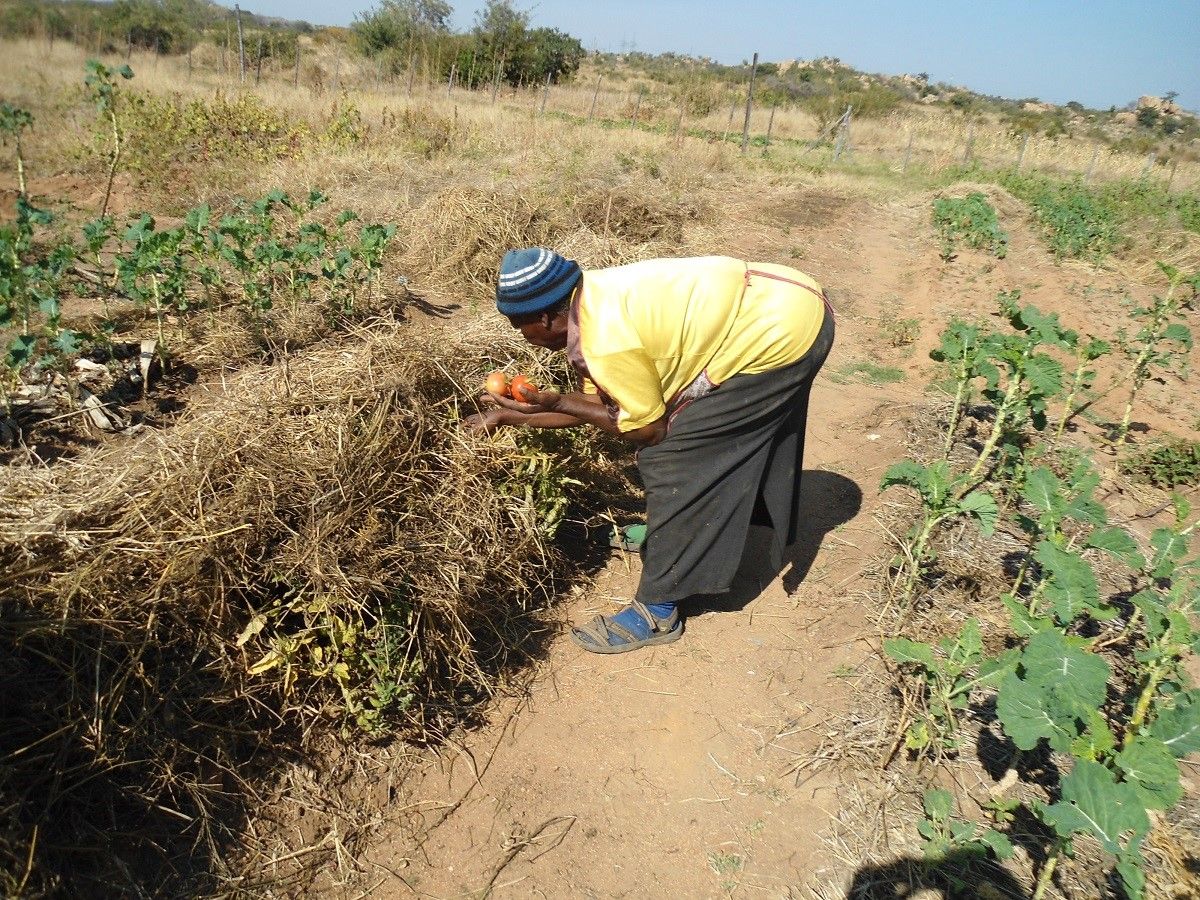 OLD PUMULA, Bulawayo – Lucy Nkala, 72, one of the beneficiaries of Kirimuva Garden, a partnership between GDG, Sally Foundation and Zimbabwe Development Democracy Trust (ZDDT), has said she was raising her grandchildren from the proceeds of the sale of her garden produce.
"For me this garden is very important because I raise my grandchildren with what I am getting from here," she said.
The elderly woman, who hails from Mtshabezi, Gwanda, said she was in love with farming. "Back home in Mtshabezi, we are farmers; I love farming so much, my son," said Nkala.
"We protect our tomatoes from frost by covering them with grass, as you can see here. We keep them covered as we harvest those that have ripened."
Nkala, who sells vegetables at her home in Old Pumula, said she would remain forever grateful to ZDDT for the trust's initiative.