'Thank You For Officiating' – Community
The Sizinda Community farmers have applauded the official opening of their project by the Australian Ambassador on her visit to Bulawayo recently.
The funding and investment has been generously provided by the Sally Foundation, GDG and DAP, the Australian Direct Aid Programme, facilitated by ZDDT. The locals praised the Australians for making a positive change to their lives.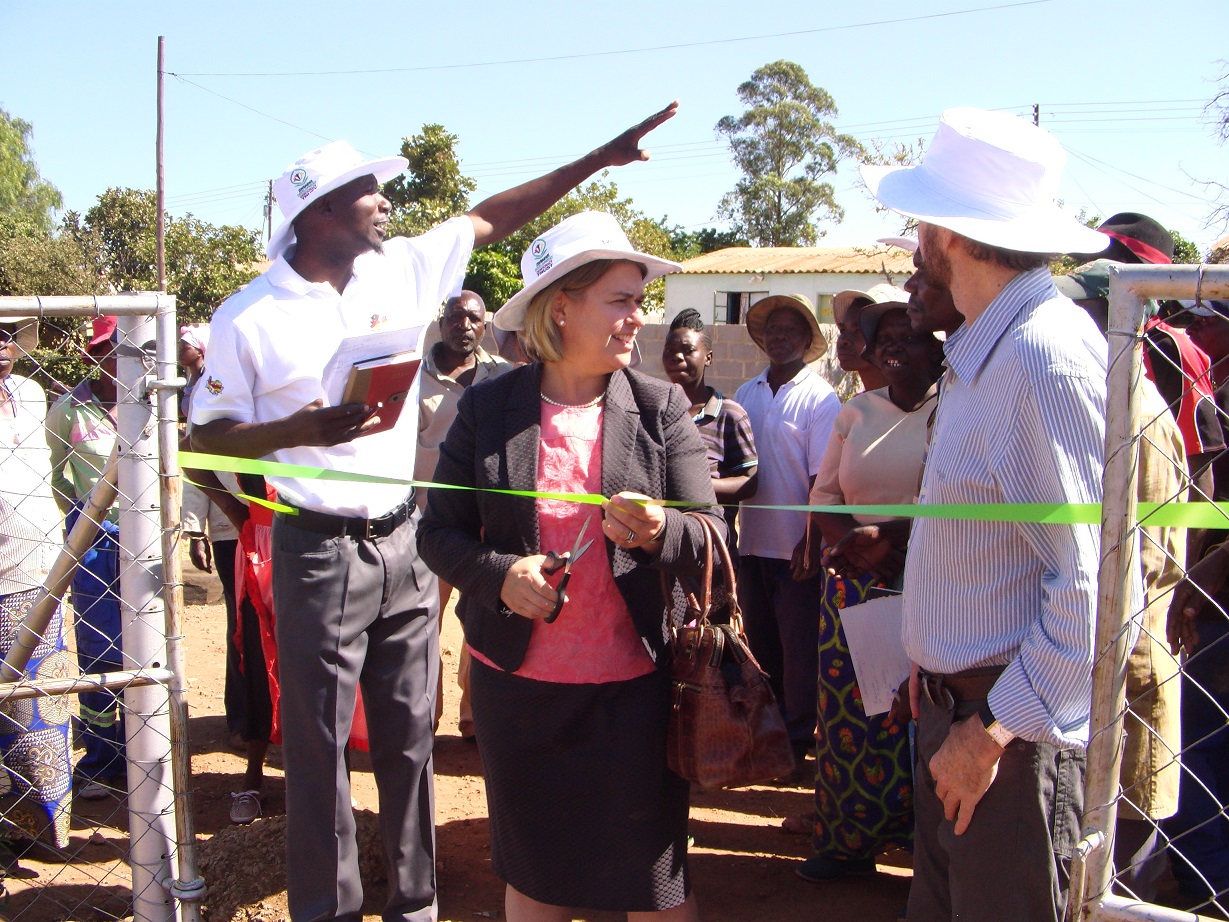 Above: Ambassador MacCourt officially opening Sizinda garden project, while Mike Roche of Sally Foundation looks on. Pic by Chrispen Tabvura.
"We are pleased and humbled by the opening of our garden by Her Excellency the Australian Ambassador, Suzanne McCourt. We say today ZDDT and the people of Australia have changed our lives. Please Mike and ZDDT, with all your partners DAPand GDG, keep up the blessed work and we say to you we are very grateful for the life changing project," said Chairman Chiwara on behalf of the garden members.
Mike Roche, of Sally Foundation, who took part in the ceremony and visited the community farmers with the Ambassador, was also pleased to see the farmers in jovial mood and said, "Chris I am glad that what I was always seeing and reading on the ZDDT website is this powerful. I am pleased by this development and also that the farmers are committed to this garden," he said in an interview.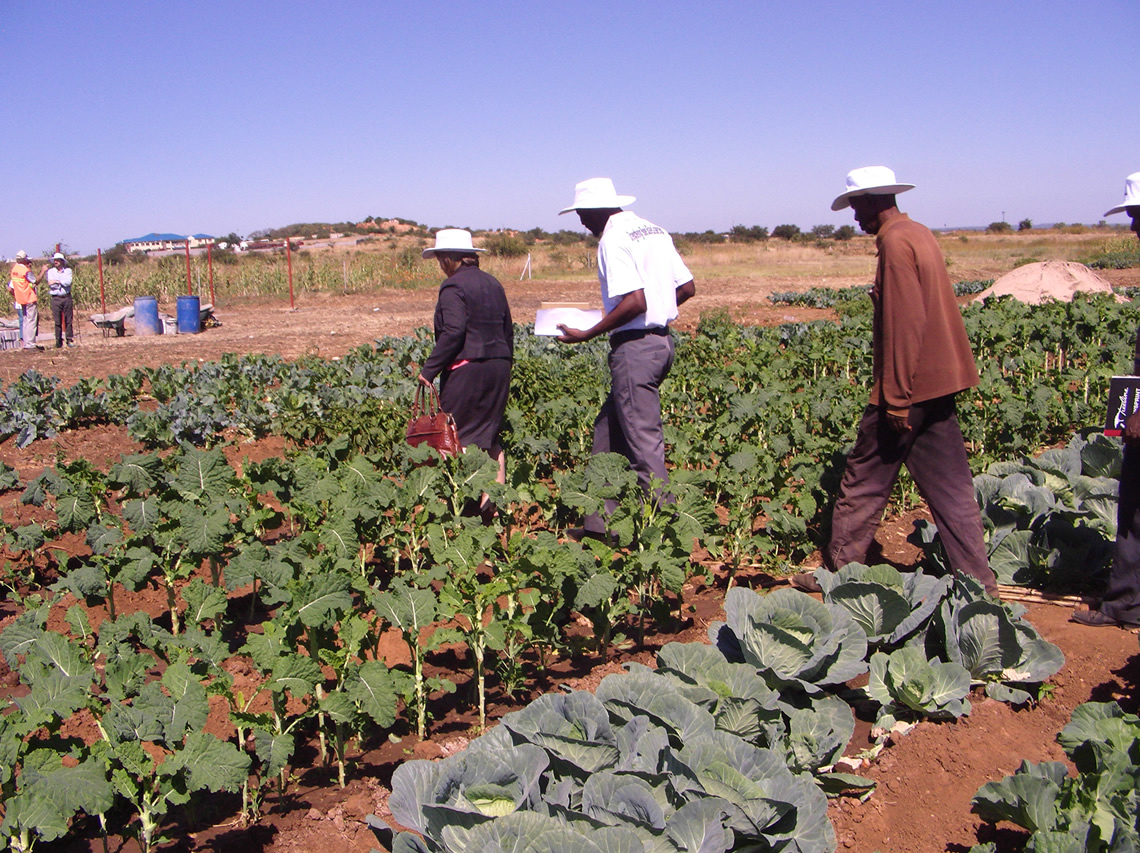 Above: Ambassador McCourt touring the garden accompanied by Councillor Matengu. Pic By Chrispen Tabvura.
The party then moved on to inspect the two new poultry sheds co-funded by DAP and the Sally Foundation which will complement the gardens. After a brief ceremony, the Ambassador praised the farmers for the effort on the project.
"There are so many vegetables grown here that you can use for your own families and you can sell to make money. So these are my few words to congratulate you, the Councillor, the committee, the community, ZDDT and Sally Foundation for what is really a tremendous and successful collective effort. Congratulations!" said Ambassador amid applause.
She also added, "So it's my honour to be here as a representative of Australia to support our fellow Australians who have contributed here, but also take time to see the work that the Embassy has also been supporting. So, good luck for the future and thank you for having me."
The ambassador also told the farmers that the poultry project has been funded through ZDDT's determined efforts.
Above: Ambassador McCourt opening poultry sheds. Pic By Chrispen Tabvura.
"We have been asked many times to fund poultry projects, but not all have been successful. Sometimes were not confident of the sustainability of the project.
But because you have partnered with ZDDT, who we know are a good organisation that lives up to their commitment , we are very confident that this project is the one we can support, and now it is my pleasure to open it," said Ambassador McCourt, cutting the ribbon to the poultry project gate.