Bulawayo – Lilian Msipawho was turning 80 this month and one of the successful female community farmers as described by her colleagues, passed on last week after she collapsed during the funeral church service of her brother in Bulawayo's Old Pumula Township.
Msipa who was Kirimuva's Vice Chairperson, is survived by three orphans and three grandchildren she was looking after before her untimely death. She was laid to rest in Bulawayo.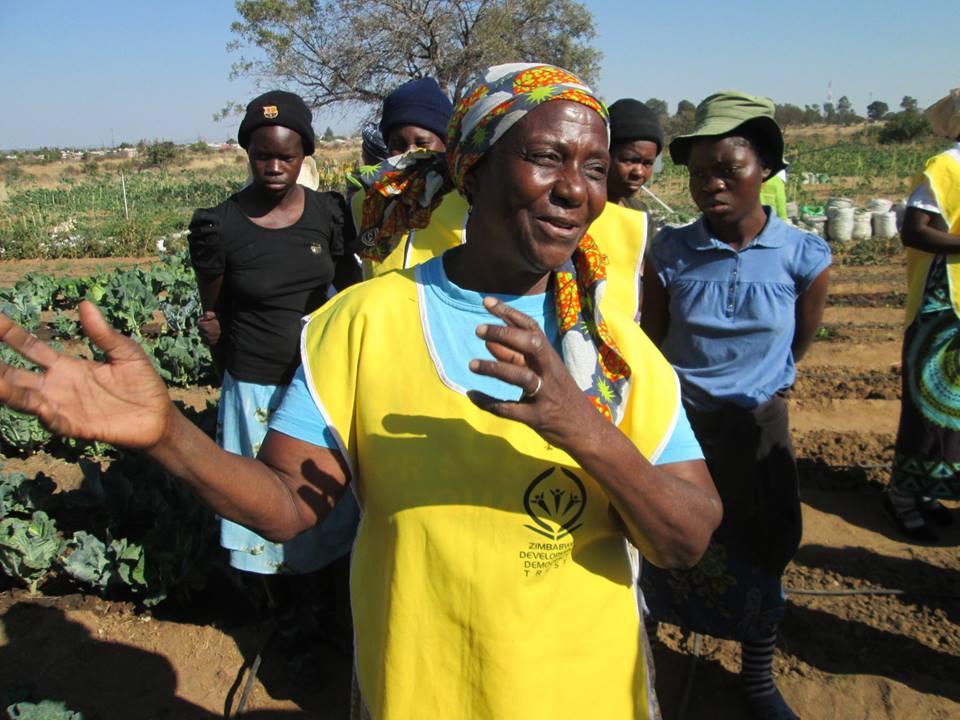 Above: The late Lilian Msipa captured during a field day at the garden. Pic By Chrispen Tabvura.
The Secretary of the nutritional garden, Jonathan Ndlovu, said, "Lilian Msipa was robbed from us, as we did not expect her sudden departure because she was not ill.
She was attending a brother's funeral and just collapsed as if she will recover. She was pronounced dead by doctors after she was attended to by paramedics and that was the end." Said Ndlovu.
"The nutritional garden has lost a motherly figure and leader, as she was always ready for development. We will miss her and it will take time in our minds to forget her vision." Said Mrs. Siziba, a fellow member and colleague.
ZDDT, expressed their condolences, "Gogo Msipa epitomized the type of hard working and dedicated community worker and team leader who practices the values inherent in the ZDDT programme. She will be sadly missed but may her positive legacy live on in the hearts and minds of her colleagues and those who will follow in her footsteps. Our condolences to her family." Said Mr Simon Spooner.