Bulawayo Councillors Vie for ZDDT Annual Trophy
Bulawayo - In a move that has seen the lives of the disadvantaged in the community gaining recognition, ZDDT's Sebenzela-Shandira Councillor of the Month award, has stimulated competition among local leaders to serve their communities better.
Ward 20 community leader, Councillor Ernest Rafomoyo's vocational training programmes are already in progress with the initial training of 74 disadvantaged youth in electrical engineering, auto-mechanical engineering, welding, hospitality, building, till operation and plumbing.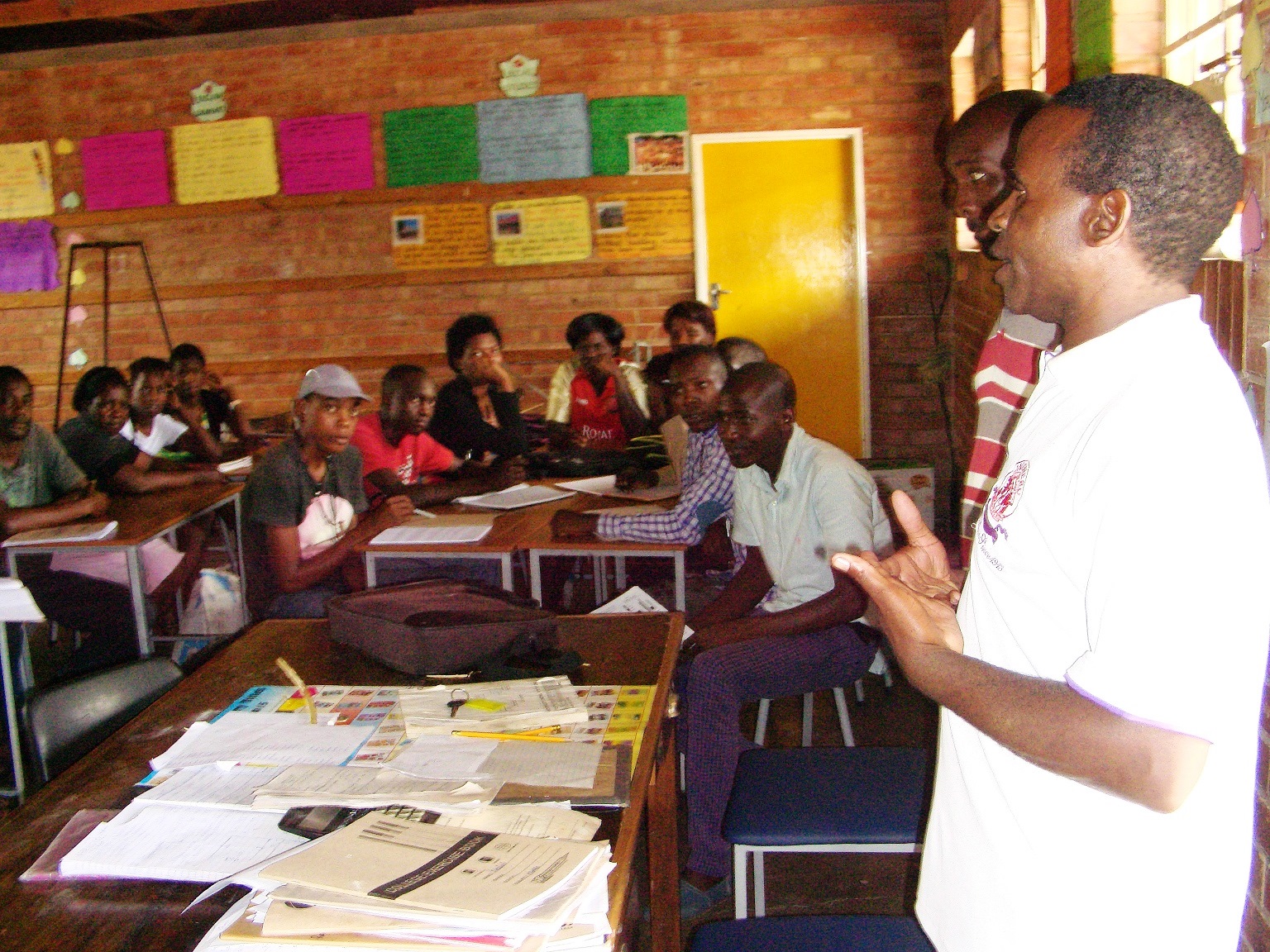 Above: Councillor Rafomoyo delivering an electrical lesson at Mgoqo school in Bulawayo recently. Pic By Chrispen Tabvura
Currently the training sessions are being carried at Mgoqo primary school, while they are waiting for construction of premises to begin on their recently acquired stand. The first intake of thirteen electrical engineering students are ready for industrial attachment, with some companies promising to accept them.
Councillor Rafomoyo is working with other professionals in the exercise. Ms Silothemba Ngwenya, a holder of a higher national Diploma in Hospitality and Mr. Melusi Mpofu, a holder of a higher national Diploma in Fabrication and Boiler-Making, are assisting with lectures.
ZDDT and KAS Councillor's training workshops have been credited with the success of such community leaders, including Councillor of the Year (2015), Silas Chigora.
"I am sure Chigora is having sleepless nights as we are hot in pursuit of the trophy. I am going to take away the trophy soon from Chigora, because this award is for a results oriented community leader," said Rafomoyo's.
Above: Councillor Silas Chigora posing with his Trophy soon after receiving. Pic Chris Tabvura.
In response, the reigning community leader of the year, Chigora said, "As you can see Tabvura, I have not been sleeping on duty. I have a clean ward, clean community and the most cleanest in Zimbabwe, Ward 4 (Bulawayo). I think as you were driving, you did not see any litter in our ward streets," he said.
Also in the race for the Councillor of the year competition, is Ward 25 community leader, Mzama Dube, who is busy with making improvements in his ward by the introduction of a number of positive activities such as restoring children's playgrounds.
"I am in the race Tabvura. I want that trophy in Ward 25 this time. As you can see, everyone is busy making this ward look good and also to be self-reliant," he added.