Journalists Applaud ZDDT Community Garden Project
In a move that will inspire communities in and around Bulawayo, to commit to the principle, of self-help projects, journalists, have applauded Sizinda nutritional garden, a ZDDT's success story involving partners, partners, GDG, and the Sally Foundation, both of Australia.
Above: Jonas Mbewe of Sizinda garden captured working on his plants in the garden. Pic By Chrispen Tabvura.
"Tabvura. Yesterday I was at Sizinda community garden. That's a great job. I wan't to do a feature," said Pamenus Tuso via a Facebook text message.
"Your Sizinda garden project is a national economic inspiration that needs publicity, both local and international. I am impressed by both the website stories and action on the ground. I am coming to your offices to do a television feature," said Machakaire, a broadcasting journalist with international and local networks.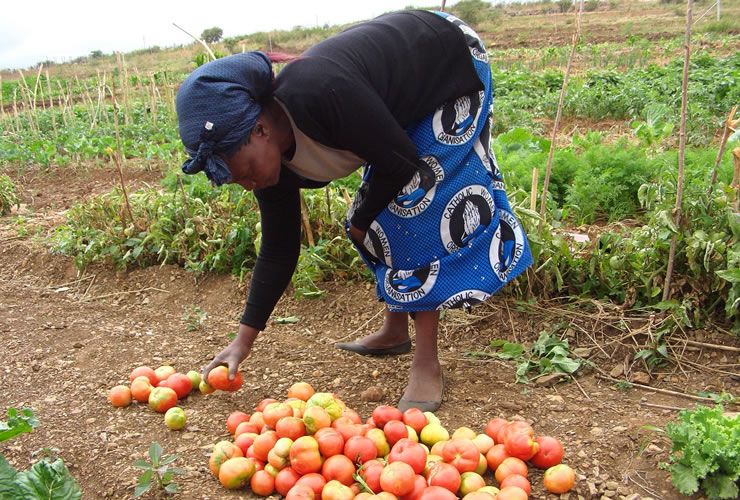 Above: One of Sizinda farmers captured havesting her tomatoes. Pic By Chrispen Tabvura.