Sizinda Market Garden Donates Vegetables to Ingutsheni Central Hospital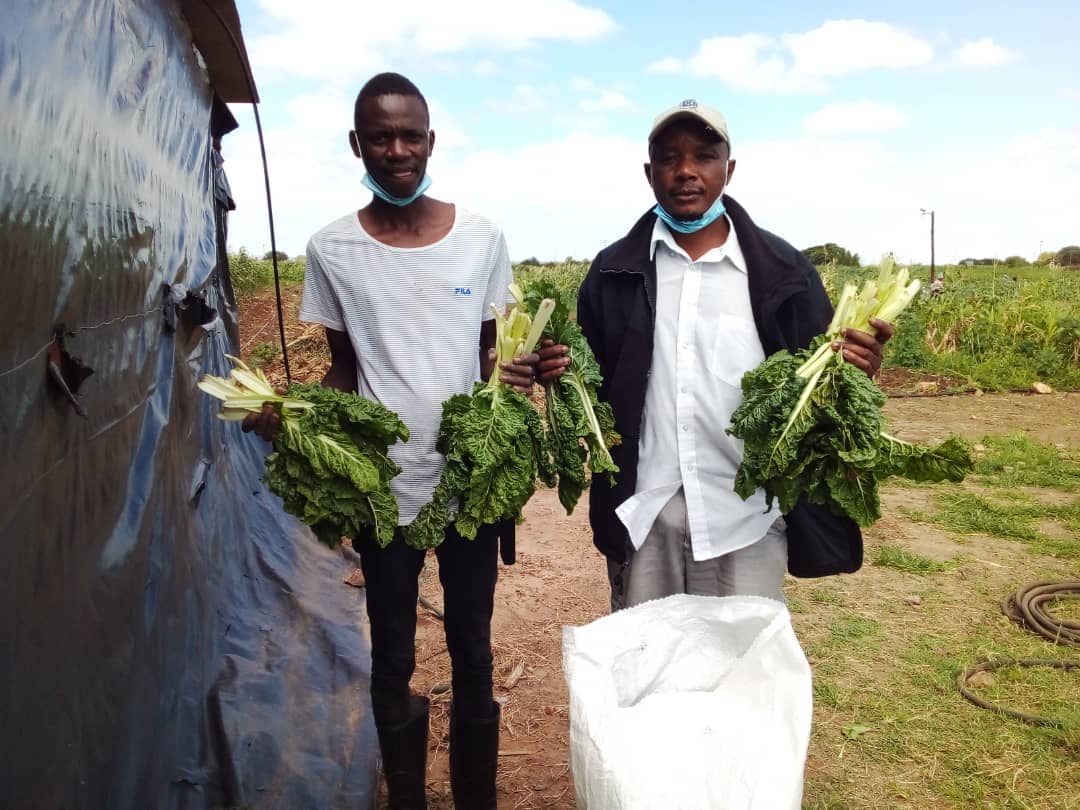 Above: Some of the spinach that was sent for Ingutsheni Donations from Sizinda Garden.
Sizinda nutritional garden in Ward 21, recently donated vegetables which included chomoulier, Kelly-chomoulier, tsunga, rape, spinach and spring onion to Ingutsheni Central Hospital in Bulawayo.
Ingutsheni is a mental health referral institution in Zimbabwe, offering specialised, quality mental health services.
"This was our first donation to Ingutsheni Hospital which cost about $50. Forty dollars was from the gardeners and $10 from commercials," said Jacob Njiva, Sizinda garden's Chairman.
Mr Njiva indicated the garden's second donation cost about $65. Fifty from the gardeners and $15 from commercials, "Our third donation cost $100, $30 was from commercials and $70 from the gardeners."
He also revealed that Sizinda garden also donates vegetables to funerals in their ward.

"God willingly, we will do Ingutsheni Hospital vegetable donations every fortnight. As for the funeral donations, we do it as long as they come along for assistance," he added.
This ZDDT market garden project is a partnership involving Sally Foundation, GDG and DAP of Australia and the community members themselves.