Boost for Child Headed Family
Written by

Praisemore Sithole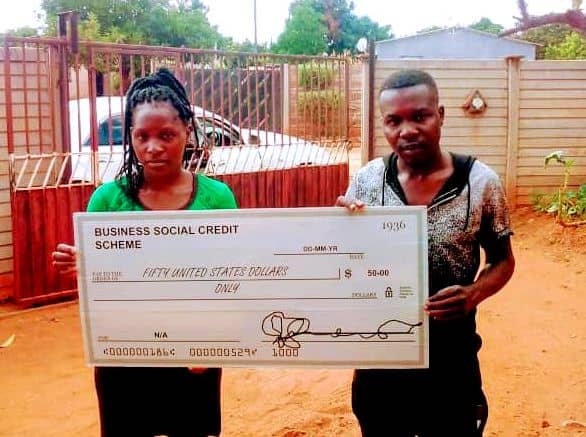 ZIMBABWE Development Democracy Trust (ZDDT), through its Business and Social Credit Scheme, has extended its support to a child headed family in Bulawayo.
ZDDT News spoke to Thandelihle Ndlovu (16) from Nketa 8 Township in Bulawayo.
Following the death of her parents, Ndlovu was unable to complete her education.
"My name is Thandelihle Ndlovu, and I am an orphan. I am looking after eight children. Five of them are going to school while the other three are yet to be enrolled at a school," said Ndlovu.
"Honestly, I am failing to manage all this single-handedly. I have to look for school fees or else the children will be suspended from Manondwane Primary School. They also need food to eat and uniforms to wear to school, which all lies with me."
She said the donation would go a long way toward helping her family.
"I am glad that this money will assist the children continue their education, and that it will also allow me to buy food."
"I survive on peace jobs so that I may support my family. I go to the councillor every now and then to ask for food."
Ward Councillor, Arnold Batsirai said he appreciates the efforts of ZDDT.
"We really appreciate the efforts being made by ZDDT. In our communities, we have so many people that are vulnerable. It is either they are old or they are child-headed and they are looking toward community leaders to assist," said Batsirai.
"We really appreciate their efforts in making sure that part of the community will live a normal life and continue to support those people. Sometimes these people have no food and it is important to have organisations like ZDDT who chip in to support them."
She received US$ 50 from benefactors, Freight Consultants of Bulawayo and Sally Foundation of Australia.