Covid 19 Crisis sees Remittance Support for Vulnerable Dry Up
Written by

Mollett Ndebele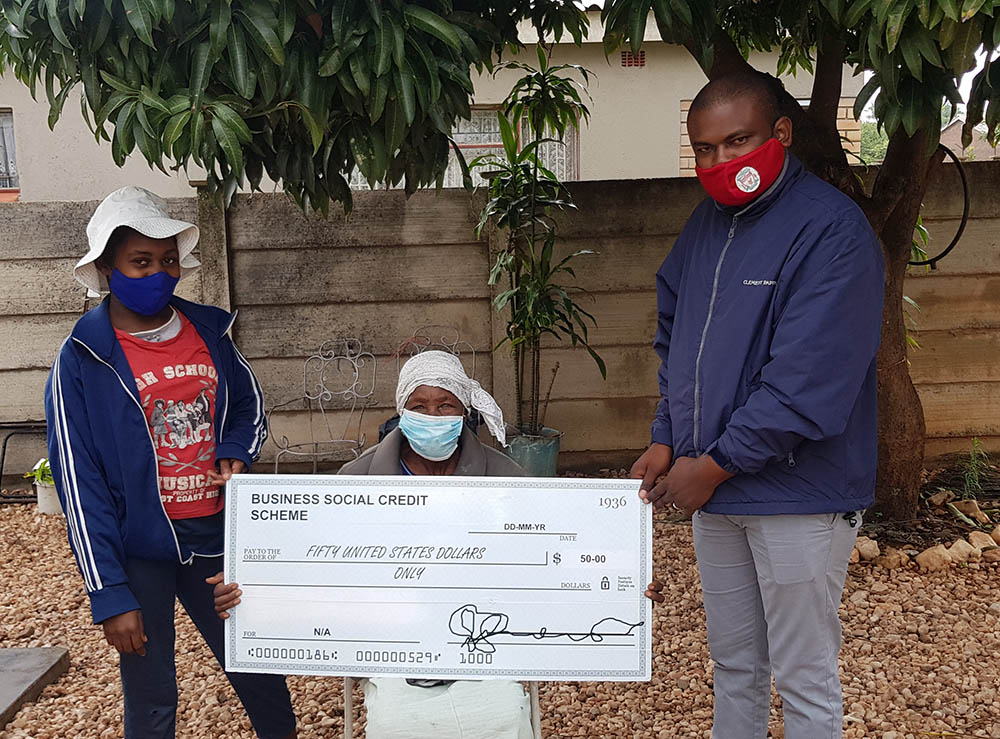 Most elderly people in our Bulawayo communities depend on money or groceries that they receive from their relatives from outside the country but with the emergence of Covid 19, it has been a challenge for them to send money back home, as most were not working during this period.
72-year-old granny Mahango, a vetted beneficiary for the Business Social Credits Scheme (BSCS), was overjoyed after she received the USD 50 gift from Sally Foundation and Freight Consultants, through the Zimbabwe Development Democracy Trust (ZDDT) scheme.
When talking to ZDDT News recently, the beneficiary said that, since the first lockdown, she has not received any money or groceries from her children.
"I live with my husband (80) and granddaughter (15); things were better before Covid 19 because we would receive groceries from my children in South Africa. Since last year, we have been surviving on handouts from the councillor and other members of the society. We tried to put a tenant in the other room but he paid for the first time and disappeared, leaving his belongings in the house. Therefore, it has been hard to put another tenant because of his property. We are grateful for the gift that we received today. It will definitely take us a long way and may the Lord bless you abundantly," she said.
The councillor for Ward 22, Mr Rodney Jele, said he appreciates the wonderful work that ZDDT is doing in communities and he hopes that they expand to cover the whole of Bulawayo.