Geraldine Roche Drama: First Ever Virtual Production
Written by

Mollet Ndebele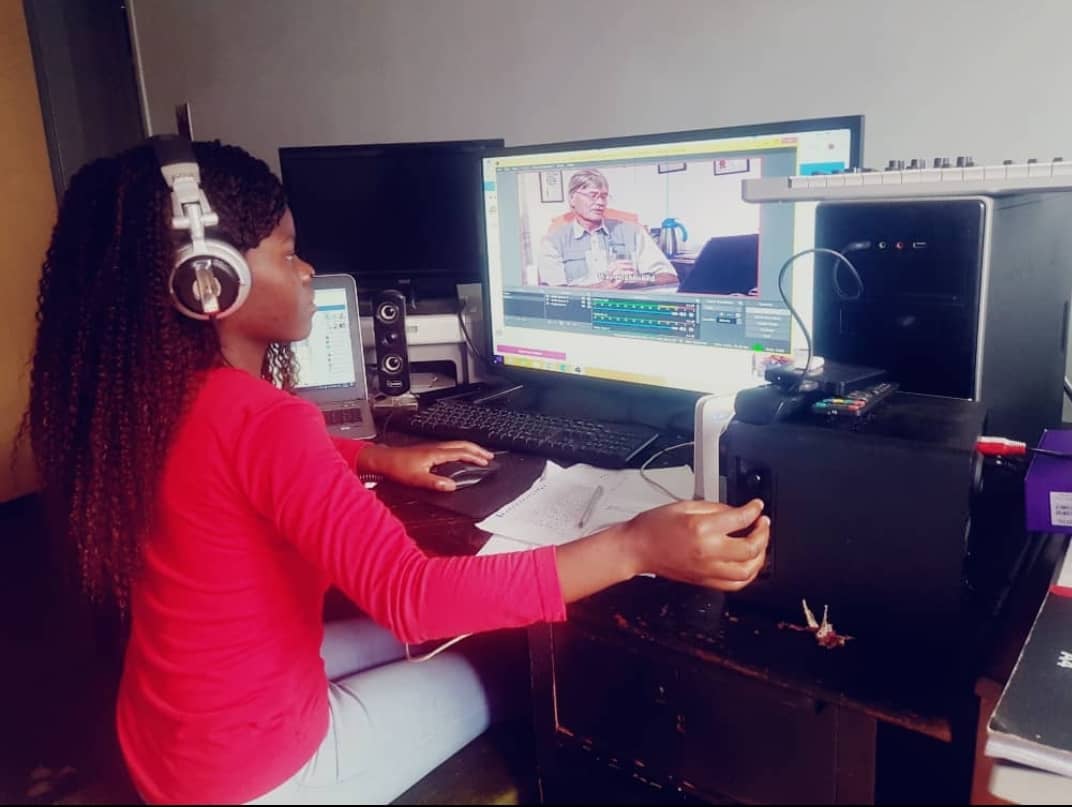 The Geraldine Roche Drama film festival has been forced online by the Covid-19 pandemic.
In a bid to curb the spread of the pandemic, all live events have been cancelled and almost all film festivals scheduled for 2020 have gone virtual which was the next best thing after live screenings.
Running under the theme Arts for a Living, the Geraldine Roche' drama have scheduled their online film festival from 5 June to 18 September 2020 on their Facebook page (Geraldine Roche Drama).
In an interview, the drama coordinator, Miss Khaliphile Sibanda, said it will be a 16 weeks film festival.
"The film festival will be a series of films which will feature documentaries, short films and comedies from film producers around Bulawayo. The festival will run every Friday and the films will be aired three times a day to make sure that no one misses it; the three time slots will be at, 10am, 1 pm, and 4pm slot. The aim of this festival is to promote local talent, at the same time help artists earn a living from their skills," said Miss Sibanda.
She alluded that, as these films are aired, an anonymous person will nominate actors for the final competition.
"We have chosen someone from outside the country who has no knowledge of these artists to ensure fair judgment. After the nominees are selected, we will then have an open voting platform for the public. There will be four categories, best writer, best director, best actor and best actress. The ones with the highest votes in their categories will walk away with the prizes.
"The winners will be announced at our annual Christmas party in December where all the nominated dramas will present their plays live," said Miss Sibanda.
Sequence of the Films
Week Film Tittle
One ZDDT Documentary
Two Zoey
Three Short Dynamite
Four Home Affairs
Five Not Yet Time and Missed Period
Six Cover Up
Seven Unfortunate Victims
Eight Love and Cameras
Nine BOB
Ten Hidden Colours
Eleven February the 14th and Discovery
Twelve Family Diaries
Thirteen Caged
Fourteen Naked Truth
Fifteen The Ace
Sixteen Double Aged