Green Field Gardeners Attain 'Farm to Fork' Success
Written by

Mollet Ndebele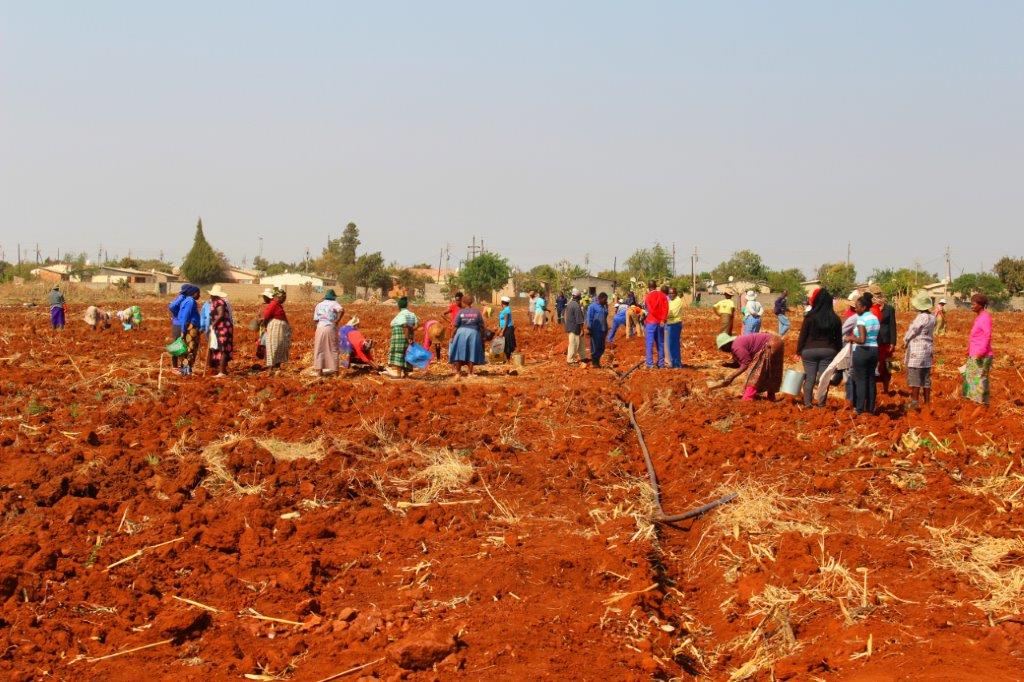 Above: File image of Green Field Gardens at its inception
A widower, Mrs Jane Jonga, (57) one of the gardeners in the commercial section at Green Field Gardens, began to realise the value of turning gardening into a business.
Mrs Jonga said Green Field Garden has lit up her life as it has brought about many positive changes.
"I have benefited a lot from Green Field Garden, because the profits that I get from my produce have helped expand my chicken project that I am running at home. The money has also helped in buying food for the children and stationery for my grandchildren.
I will forever be grateful to Zimbabwe Development Democracy Trust (ZDDT) and their team has shown us great love and support. They have taught us many skills, and it is because of them that we have managed to earn a living out of this garden," said Mrs Jonga.
The gardening project, initiated by ZDDT, is being praised as a huge success, as it is improving livelihoods in Ward 26 of Emganwini township in western Bulawayo.
Emganwini Green Field Garden is making strides with their most recent harvests earning them more than ZW$30 000.
In an interview, the garden Chairman, Mr Christopher Nkosi, said their scale of production has greatly improved following the recent acquisition of drip irrigation equipment.
"The drip irrigation equipment, that we received in February 2020, has made life easy for us as we have done away with hosepipes and buckets which required too much labour. From our commercial sector, we harvested peas, green mealies and tomatoes. We had invested less than ZW $2000 (in inputs) and we made more than ZW$30 000 which we will be sharing this week (sharing amongst members). We applaud ourselves and ZDDT for these projects as both parties worked tirelessly to make the projects a success," said Mr Nkosi.
He added that they are looking forward to their next development scheme and they hope it will be more successful than the previous one.