Kirimuva Gardens: "A Place of Refuge"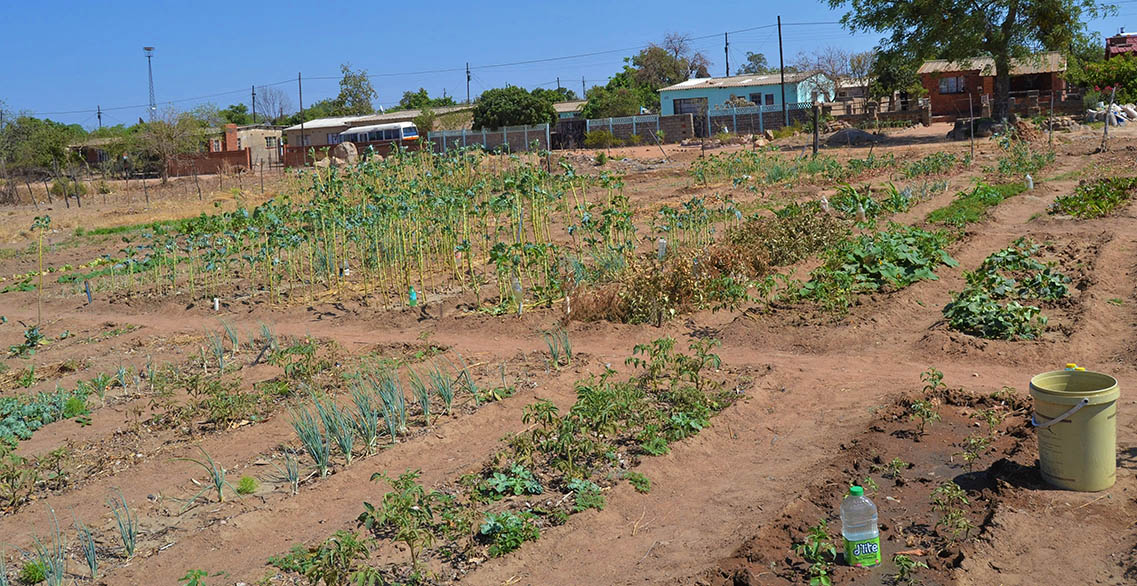 Bulawayo - An esteemed Japanese think tank once said, "Cares melt when you kneel in your garden." While this might or might not be the case for gardeners at the ZDDT funded Kirimuva nutritional garden, what they unequivocally stated was that worrying about the welfare of their vegetables was now a thing of the past.
Located in the rugged landscape of Pumula South Township in Bulawayo, the rocks that surround the garden have become a symbol of refuge from the resurgent economic upheaval that has plagued Zimbabwe in recent times.
Nanzile Ndlovu only joined the garden in May this year but she was able to share her story of how just owning and working just a few beds in the garden has had a tremendous positive effect on her life.
"I have indeed benefited from this project because, as an unemployed mother, I am also to provide vegetables for my family" said Nanzile.
"This side (Area) of our houses are paved, meaning we can't plant anything so working here helps as we don't have to worry about buying vegetables, something that can be a huge challenge in this period of rapid inflation" she added.
For Miss Ndlovu, joining the garden has also had an educational spin to it, a development that speaks to one of the main pillars of the ZDDT mission, which is sustainable empowerment, meaning gardeners have the skills and are able to stand on their own two feet.
"I have learnt a lot of things while working at the garden. For example, I am now aware of the sugar loaf plant and it is now part of my family's diet".
Recently Kirimuva had been struggling with water challenges, a situation that was addressed with the help of the trust and now the garden flourishes aided by an increased water supply.
"Even though the situation was difficult, we managed to work in unity and understanding, and those principles are what keeps the garden standing even today" said Mrs Ndlovu.
Asked about the future of the garden, she expressed the hope that Kirimuva would also replicate the business model of other ZDDT gardens like Sizinda community garden and Green Field garden in Emganwini which are both successfully supplying vegetables to their communities and vendors and even Pick n Pay supermarkets under their own registered label.