Bulawayo Swears in New Councillors
Written by

Mandla Tshuma, ZDDT Field Correspondent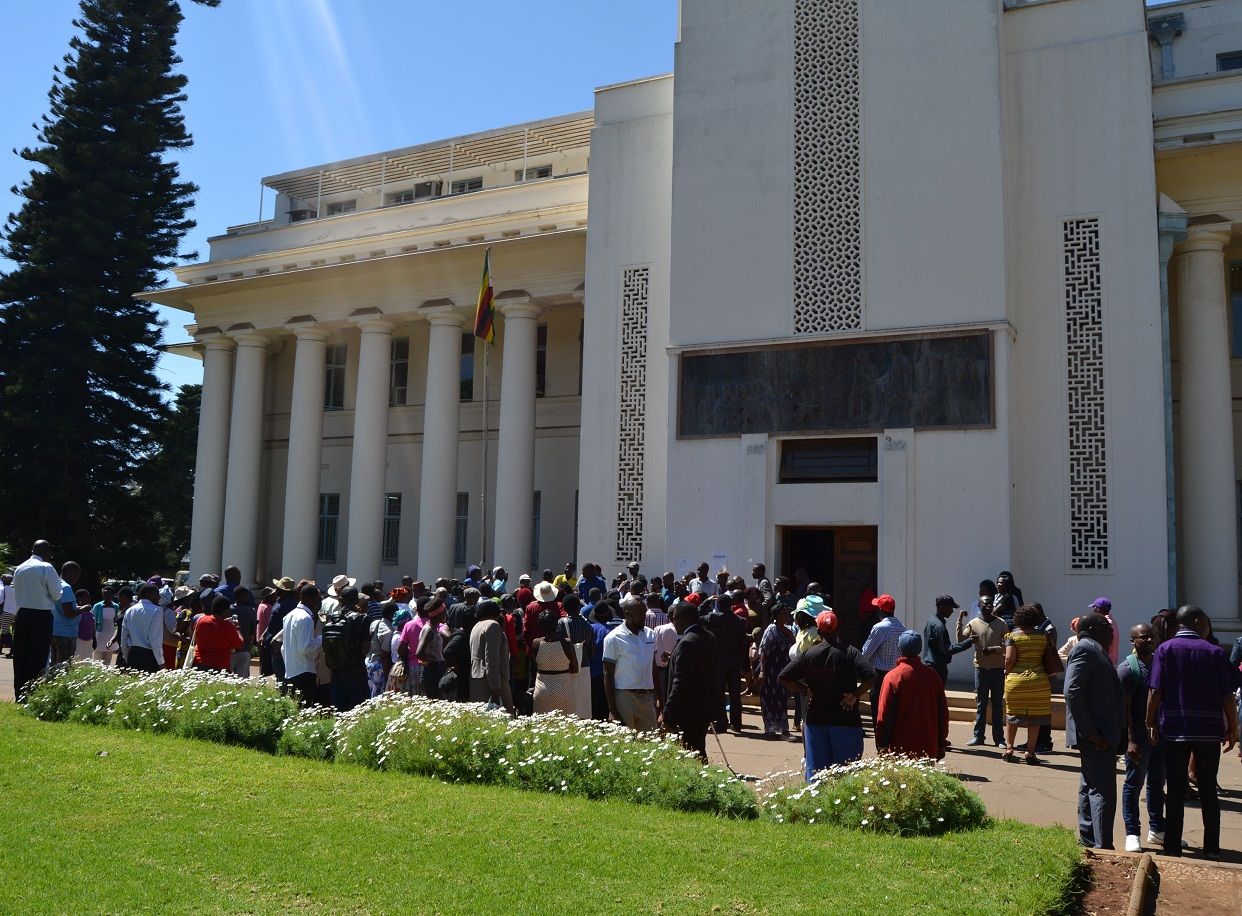 BULAWAYO: The city of Bulawayo now has new councillors following the July 30 harmonised elections, which saw Zimbabweans go out in their numbers to elect new officer bearers for the next five years.
Of the 29 newly elected councillors, 16 are new comers while 13 were retained.
New councillors are Joyce Ndlovu (Ward 2), Tinashe Kambarami (Ward 3), Felix Mhaka (Ward 5), Tawanda Ruzive (Ward 6), Shadreck Sibanda (W7), Ronah Mudara (Ward 8), Donaldson Mavuto (Ward 9), Sinikiwe Mutanda (W10), Frank Jabangwe (W13), Febbie Msipa (W15), Mildred Ncube (Ward 16), Sikhululekile Moyo (W17), Tinevimbo Maposa (Ward 21), Solomon Mguni (Ward 23), Arnold Batirirai (Ward 24) and Hapson Ncube (Ward 28).
Retained councillors are, Mlandu Ncube (Ward 1), Silas Chigora (Ward 4), Pilate Moyo (Ward 11), Lilian Mlilo (Ward 12), McDonald Chunga (Ward 14), Concillia Mlalazi (Ward 18), Clayton Zana (Ward 19), Earnest Rafamoyo (Ward 20), Rodney Jele (Ward 22), Mzama Dube (Ward 25), Norman Hlabano (Ward 26), Siboniso Khumalo (Ward 27) and Monica Lubimbi (Ward 29).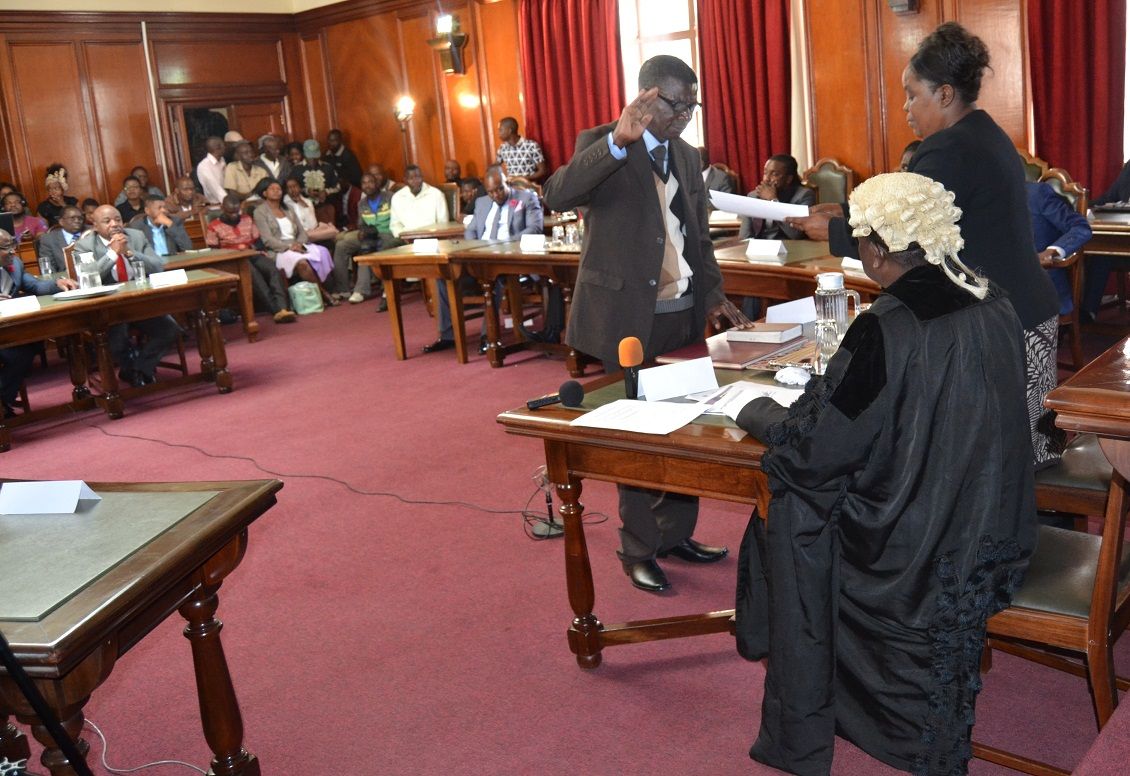 Above: Ward 26 Councillor, Norman Hlabano, takes oath of office before Chamber Secretary, Sikhangele Zhou, and Town Clerk, Christopher Dube, at the Council Chambers.
All the 29 councillors took their oaths of loyalty and office before Chamber Secretary Sikhangele Zhou and Town Clerk Christopher Dube on August 31 at the Council Chambers.
ZDDT, which enjoys a long-standing working relationship with the local authority within the auspices of their joint MoU, is one of the stakeholders that was invited to witness the important ceremony.
The public gallery filled-up as residents came out in numbers to witness the ceremony.
Some had, however, to wait outside as they could not be accommodated inside the packed chamber.
"Now that we have born sworn-in, we are now ready to work for the people who voted us into office," said Ward 17 newly elected councillor, Sikhululekile Moyo.
Councillors are now set to elect a new mayor for the city at their first full Council meeting slated for this week.