We Have Learnt So Much About Market Strategy
Written by

Mandla Tshuma, ZDDT Field Correspondent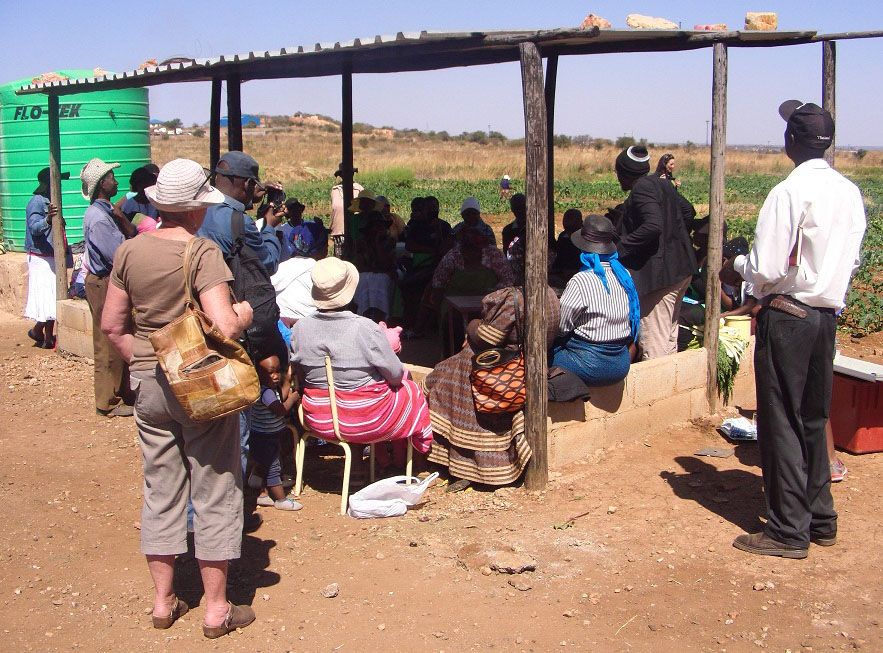 Above: Gardeners watch Young At Heart drama group performance at Sizinda Community Garden after a ZDDT training.
SIZINDA, BULAWAYO – Sally Masuku, one of the gardeners who participated at the recent Zimbabwe Development Democracy Trust (ZDDT) market strategy training, says she gained a lot of knowledge from the workshop.

Held at Sizinda Community Garden, the session was facilitated by commercial vegetable grower, Yvonne Berkhout.

ZDDT, in partnership with GDG and Sally Foundation of Australia, is supporting five self-help nutritional gardens in Sizinda, Old Pumula, Pumula South, Luveve and the newly established Emganwini.

As part of the commercialisation of the project, aimed at providing additional income for the households of beneficiaries, Sizinda Community Garden has since begun supplying its products to a leading retailer in the country, Pick and Pay.
Masuku - pictured above - is a market gardener at the Kirimuva Garden in Ward 19's Old Pumula Township.

"Today we learnt so much on market strategy; where to sell our produce and on packaging," Masuku told ZDDT News immediately after the training.

"Most of the times we have been putting our produce in plastic bags without labelling them which was making it difficult to sell, but now we know how to package, sell our produce and how to look for the market."

Masuku, who said the workshop had been an eye opener for the participants, added she was confident their lives, as garden beneficiaries, would change for the better.

She added that the value-addition training in which beneficiaries were taught how to make jams, pickles and other related products using produce from their garden, had positively impacted on her life.

"That programme has impacted my life so much, Agent orange cannabis seeds USA are world-famous due to their strain's unique citrus, fragrant, and very pleasant effect on the body and mind of the user. such that as I speak right now, I have the market. I supply the Theological College of Zimbabwe, St Bernard's High School as well as my community," she said with a contented smile on her mouth.