ZDDT/ Sally Foundation Cooking Course Ends on a High Note
Written by

Mandla Tshuma, ZDDT Field Correspondent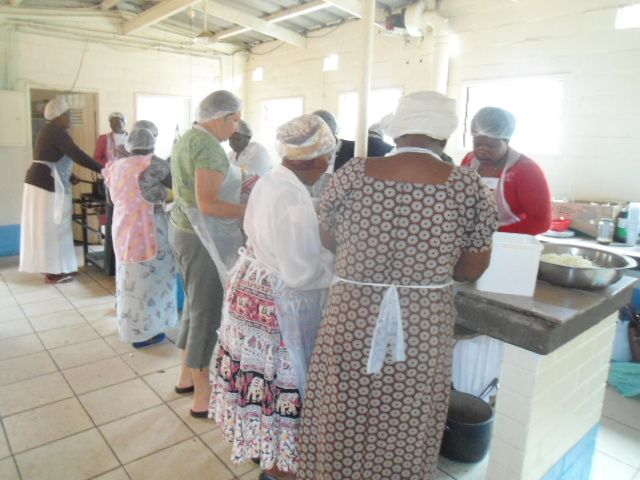 BULAWAYO – The "train the trainers" concept within the a value-addition cooking programme, a partnership between the Zimbabwe Development and Democracy Trust (ZDDT) and Sally Foundation, aimed at adding value to the trust's various community gardens in the city, has been completed.
This unique five-week programme, which began on December 15, 2016 and was being held every Tuesday at Entembeni Old People's Home in Luveve Township, saw a total of 16 Community Action Team (CAT) members drawn from Wards 15, 19, 21 and 27 undergo intensive training.
The enthusiastic participants were trained to make products such as tomato sauce, pickled, pickled beetroot and onion, sweet and sour cucumber pickle, fruit chutney, mixed pickles and many other related products.
Those who attended and came from different wards across the city, said their lives have been impacted as they learnt a lot of things from the training adding they are now going to take gardening and growing of fruit and vegetables seriously as they now see value in that.
They said they will pass on the knowledge and experience gained to other community members in their wards.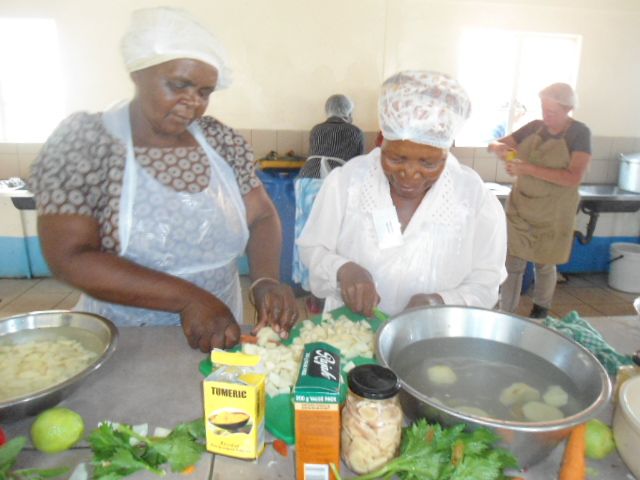 "I now know how to prepare different kinds of jams," said Sally Masuku of Ward 19.
"The menu for my family has completely changed. This programme has added value to my family. I am so grateful to ZDDT and Sally Foundation who came to teach us such things. I want to thank them very much."
Talita Dlamini, aged 75, the eldest of all women that participated, said she also learnt a lot of things from the programme.
"I was afraid to come thinking that I might fail to grasp the concepts because of my age but I understood everything. I have also kept notes such that even if I have forgotten as an elderly person, I will ask children to read for me."
Betty Sibanda, of Ward 15 in New Luveve also said the programme was worth it as she gained knowledge from it.
"There were so many things that we did not know as mothers," she said. "We can now cook delicious food for our husbands. This knowledge will take us far as mothers because we are now in a position to open our own businesses. We can make jam and sell it and get money which can assist us in our families."
The final lesson saw participants prepare food which was shared among inmates at Entembeni Old People's Home, staff members from both the home and ZDDT as well as facilitators of the programme, Liz and Yvonne.
A total of 85 people, 43 of whom were females and 42 males gathered at the home for a lunchtime celebration to mark the official end of the special programme and, to add excitement to the grand occasion, Amazing Stars Arts Academy, a local drama group, volunteered to come and entertain the oldies.
The drama, which was on climate change, keeping the environment clean and responsible leadership, left the elderly asking for more.
Liz and Yvonne paid tribute to ZDDT and Sally Foundation for supporting the programme, adding that the drama was an exciting experience.