Councillors In Tug Of War
Bulawayo: The tug of war has erupted again this year, this time between four Councillors who are vying for the prestigious ZDDT Councillor of the Year Trophy, an honour awarded to the best performing community leader.
The four, Councillors Reuben Matengu, Ward 21, Ernest Rafomoyo, Ward 20, Silas Chigora, Ward 4 and Mzamo Dube, Ward 25, are busy developing projects, establishing police posts and play centres and setting up authorised gardens. This is bringing positive change to residents.
The competition is a result of a Sebenzela-Shandira initiative, the community action slogan of ZDDT. The tug of war was recently revealed in interviews with the contestants who are challenging the reigning champion, Silas Chigora, Ward 4.
Chigora, who has been a hard nut to crack, has patched most of the potholes in his ward and also placed large litter bins in every street, making it hard for careless residents to dump litter whilst ignoring the law and the facilities on offer.
On the other hand, Rafamoyo, now nicknamed 'The Professor', has also been busy educating disadvantaged children and equipping school leavers with professions of their choice. He has gone to the extent of establishing evening lessons at his residence to make sure that, come rain or shine, the students have shelter to enhance their studies.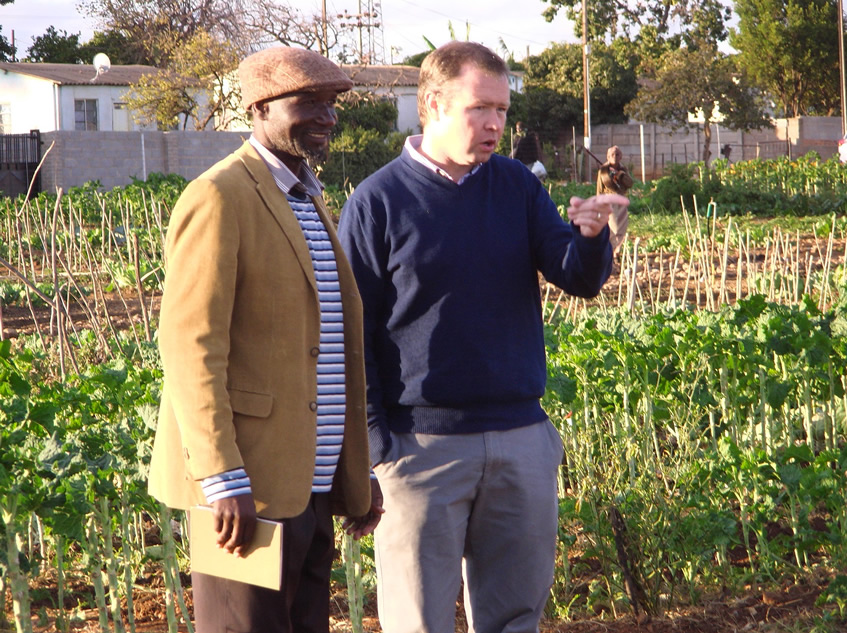 "I am just going to scoop the award from Chigora smoothly, as you can see from the technocratic point of view. I have reduced loitering in my ward by equipping some of the school leavers with insight into professions that will take him or her to their chosen career. After these basic lessons, they are earning income on attachment," said an ecstatic Rafomoyo.
Matengu, who is currently riding on the success of a flourishing garden and another incoming poultry project, is sailing in cloud nine with joy. "I am this year's award winning community leader. The rest will fight for the second position, which I know I have just quashed," said Matengu.
Asked to comment about the race, MzamoDube said, "Look, Nketa has improved drastically. I have sports recreational fields and community gardens that are feeding hundreds of Nketa people. I have furnished the police post to improve the security of residents. We now enjoy a relatively crime free residential township and we can walk around our place 24 hours."