Tackling Bulawayo's Crime Head-on
Bulawayo - After recently suffering burglaries and several child rape cases in Bulawayo's Mpopoma Township, the area Councillor and the local Officer in Charge, joined hands.
Ward 9 Councillor, Charles Moyo, and Western Commonage Police Officer in Charge, Chief Inspector Tshuma, have agreed to work together to flush out the criminals in what the community leader credited to ZDDT facilitated KAS training on Leadership skills.
Councillor Moyo is one of the community leaders who attended ZDDT-KAS workshops, which was organised for all 29 Bulawayo Councillors.
Hundreds of residents, whose property has been stolen and their children abused by criminals, gathered at the community Hall to express their grievances to the Councillor and his partner in fighting crime, the Officer in Charge.
The two addressed residents who included officials from Bulawayo's surrounding orphanages and Child Protection Committees that look after abused and orphaned children.
Patricia Tshabalala, of Vulindlela Orphancare, several other orphanages, caregivers and the local Community Crime Prevention Committee, expressed gratitude for the efforts of both the Councillor and Police Chief.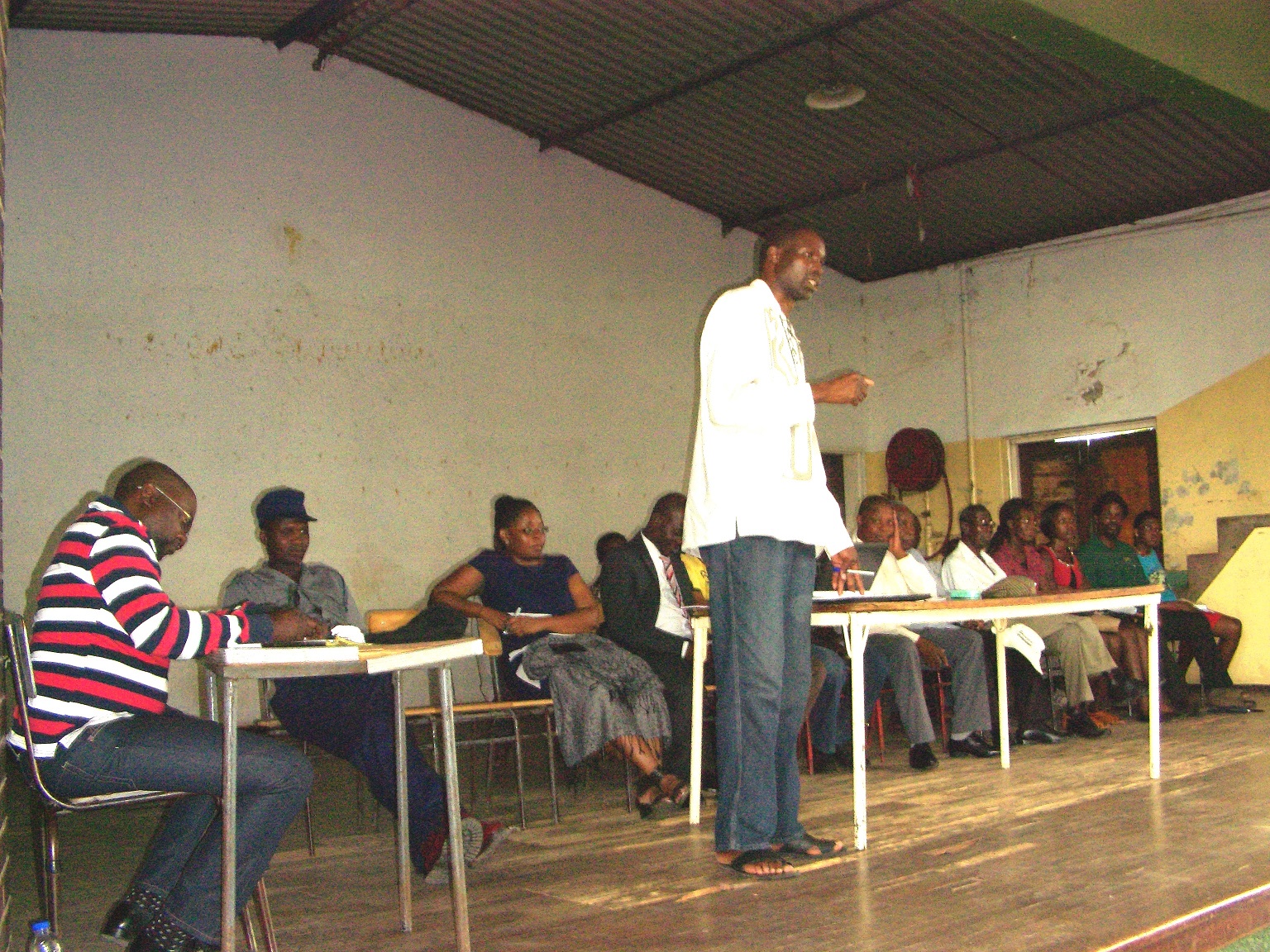 Above: Police Officer in Charge introducing the Watsaap hotline. Pic By Chrispen Tabvura.
According to police records, Mpopoma and Old Magwegwe record the highest incidences of rape and muggings in Bulawayo.
"This is going to be the end of all the rape cases and muggings since the Councillor has engaged the police and local neighbourhood watch committee," said Chief Inspector Tshuma during the address.
The Officer in Charge, Western Commonage, also declared war on anyone caught breaking the law:
"Those who will be caught bribing the police or getting involved in any corrupt activities, will face the wrath of this committee chosen by the community to look into problems faced by this western township community."
Inspector Tshuma also announced the police anti-crime WhatsApp group which is on +263 718 399 403, and said this will enable the swift reaction to any crime spot.
Beauty Banda of Songintandane Orphanage, which accommodates more than 200 abused children, applauded Councillor Moyo and Chief Inspector Tshuma for the introduction of the WhatsApp hotline.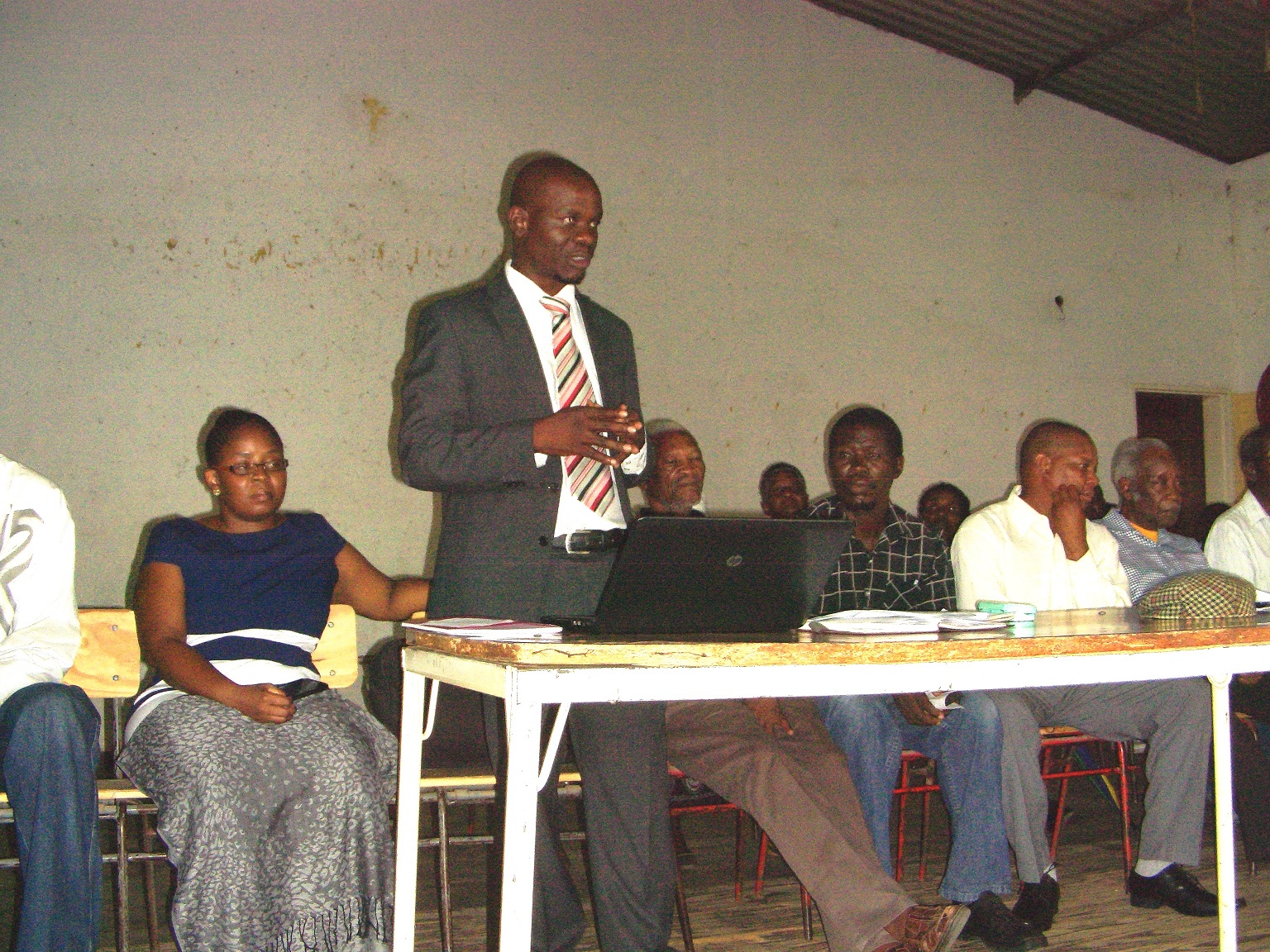 Above: Councillor Charles Moyo addressing Mpopoma Community. Pic By Chrispen Tabvura.