Abilities Welfare Organisation - help needed


Abilities Welfare Organisation has been providing a livelihood to scores of physically challenged individuals for many years. Most employees were recruited from Jairos Jiri Welfare Organisation. They have on average three dependants each.

The main problem is that Government has mistakenly classified work at Abilities as "industrial" instead of welfare. This has given way to two disadvantages. One, there can be no public appeal for funds, because the law presumes Abilities to be a profit making organisation. Two, the unfortunate classification led Government to withdraw its annual grant in 2004. This effectively reduced Abilities' working capital, and left the organisation cash strapped. 

 There has been protracted inactivity caused by the breakdown of many workshop machines. Needless to say, unemployment has set in. The situation is grim and morale is low. Seventy nine prospective workers are on the waiting list. Thirty four workers have been laid off. Since 2004, the number of employees has dwindled from a full operational capacity of eighty to fifteen.

Below are some of the pictures of faulty machines that were once the hub of Abilities.

 
Abilities Manager, Mr. Francis Musendami (pictured above) puts his hand on a Roller Machine. It is used for rolling steel or making steel wheels. The machine requires service.
Taurai Katsvairo (above) holds a broken down Thicknesser machine.  This piece of equipment is used to produce certain configurations of wood, which in turn makes it pliant. The machine was bought about three years ago. To get it working, the pullers need replacement. This poses a problem because pullers are difficult to get in the country. Mr. Musendami says if "well wishers can not get the pullers it would be better to replace the machine with a new one". 
Taurai Katsvairo holds a Jigsaw machine. This is used for making timber toys, timber wheels and jigsaw puzzles. It requires new blades and a fan belt. A little servicing will also get it into 'tick-tock' condition.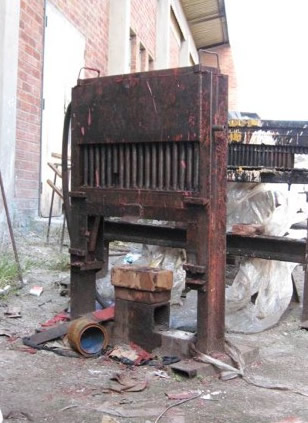 This Mining Crayon Making Machine (above) is used for making rock marking crayons. These crayons or 'rock markers' are also used to score other hard surfaces. The machine requires servicing. The ingredients required to fully coordinate the production of Rock Markers is paraffin wax, pigments, plaster of paris and hydraulic jacks. "If we get support we can make money through making and selling rock markers", said Musendami.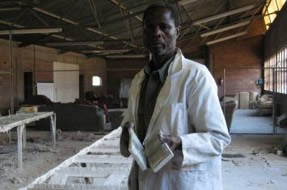 Musendami holds Chalk Moulds used as mechanical templates for the manufacture of chalk. Abilities compete with foreign companies who have brisk business selling dust free chalk in Zimbabwe. The disadvantage is that Abilities can not make dust free chalk. To achieve this they will definitely need to upgrade their technology to compete on the market. "I have tried to market our chalk, but have been dismayed because old customers are rejecting our chalk. They want dust free chalk. Chalk is our mainstay. Failure to produce chalk threatens our very existence", says Musendami. "If we can get training on how to produce dust free chalk, I would be most grateful. Abilities can manoeuvre", said Musendami. He went on to say "well wishers can best assist us by providing information and possibly machinery for producing dust free chalk. We have been overwhelmed by our competitors". 

Beautiful vintage telephone receivers at the reception greet all visitors, but Abilities can not communicate with stakeholders. The Post and Telecommunications Corporation (PTC) disconnected telephone service to Abilities in January 2009. They had failed to pay their phone account on time. Any business concern without communication and proper facilities can not survive.

"We could not pay our phone bill because we had used all the money to pay our workers. Since January 2009, our workers have not been paid. I worry about the welfare of their families", said Musendami. "At month ends they come to Abilities to see if there is any progress. There is nothing. On several occasions I have given them chalk as wages. They have not been lucky because dusty chalk is hard to sell. Life is very hard", he said. "The bookkeeper has even quit because we could not pay her. We are so broke we can not even hire someone to cut our grass. Look at this tall unkempt grass at the front".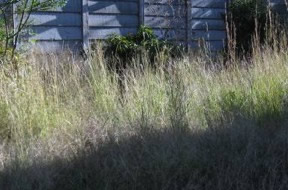 The grass is so tall that one can make hay for the chickens. Tall grass is dangerous because it provides excellent habitat to snakes, rats, ticks and many other dangerous creatures. Besides this, it is not pleasant to look at and provides a bad sight and reception to visitors and onlookers. On company premises tall grass symbolically represents the stagnation of activity. It is a sign that all is not well. Business may be grinding to a halt.  
 
Another problem at the moment is that the employees are living on alms. Abilities Chairman Mr. Malcolm Ross routinely brings vegetables to give the workers.  As much as they appreciate this assistance they would like to rebuild what they once had and be self sufficient.  The physically challenged employees at Abilities want to improve situation through self help projects. Something needs to be done urgently to help workers at Abilities, not only to improve the ascetic view of the business but the heart of it!