Star of Zimbabwe, Sandra Gumede: 'Giving is My Culture and Royal Family Tradition'

Born to a family of 8 children in 1968, The widow and mother of three has been operating a feeding scheme in Ward 13 (Pelandaba, which is represented by Councillor Lot Siziba) since the untimely passing on of all her siblings, who succumbed to the HIV virus.

Being a grandchild of the late Ndebele Senior Queen, Lozikeyi Dlodlo, Sandra grew up in an environment that promoted the culture of living together and as such, treating each other as one large family, which is based on every member contributing to its support system.

Therefore, after the passing on of her kin folks, the local "Miss Nightingale" perpetuated her family and Ndebele tradition by taking in, all their children, and caring for them as if they were her own.

In 2008, when poverty was rife and the economic meltdown in the country was at its zenith, Sandra approached a Civil Society Organisation, World Vision, for assistance to establish a formal feeding scheme in order to assist the multitudes of people, who could not cope with the dire situation.

"It all started simply, as I thought that I was doing this to keep myself company. This is an ingrained thing in me, as I grew up seeing our elders taking care of all those who were less privileged. I then approached World Vision, as I had realised that people were starving, due to the economic hardships of the time. World Vision helped me for a while, but they finally withdrew their assistance. However; I thought it would not be fair for me to wrap up the projects because of a mere withdrawal by a donor, so I continued by myself up to this date," she said.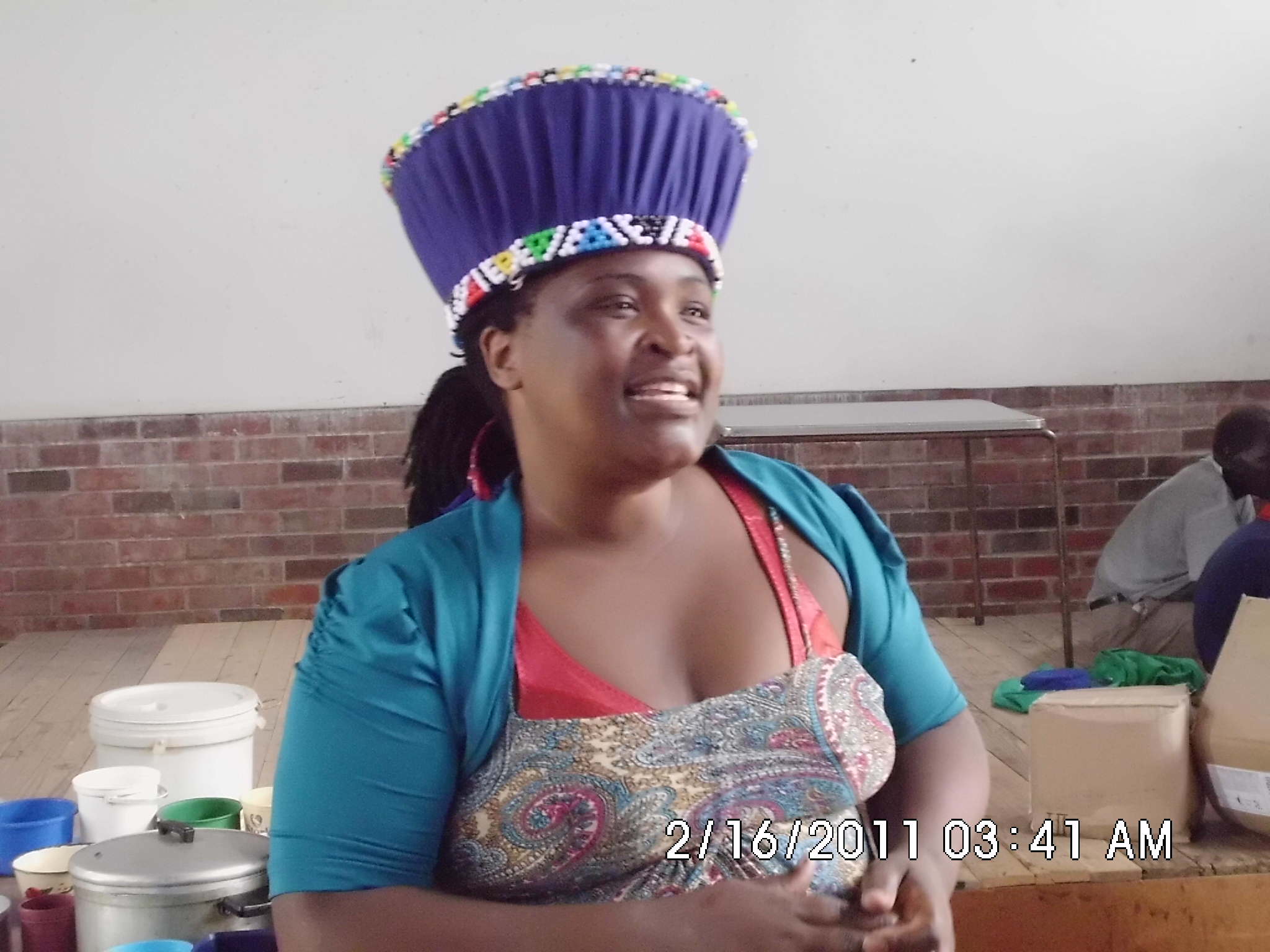 Currently, the self employed "saviour" of the old people in Ward 13 spends between US$700 and US$800 per month to finance the feeding scheme. She sources some of the funds from a few personal friends who are based in the UK.

The feeding scheme currently caters for between 30 and 60 old people a day.

Having established a feeding scheme that at its peek, in 2008, fed 3 000 people per day, Sandra sought the root of the problem, in order to come up with a lasting solution and curb the sad scenario from recurring. Thus she launched a programme to fund the education of children of less privileged families within the constituency.

"I thought that since I had been left with these orphans, why not start something like a scholarship fund, which will capacitate them to shape their future to be better citizens in the years to come? So I established this programme too, even though it took me a long time to properly set it up, it is now running. It started functioning this year and we will be paying the school fees of numerous children next term," she said.

The scholarship fund caters for children, who are both in primary and secondary schools in her Ward and neighbouring constituencies. After securing a donor for this scheme, she then asked the children to look for places at government schools, which are cheaper, to evenly spread the funds and encapsulate more beneficiaries in the scheme.

Driven by compassion and immense love for humanity, the humble philanthropist also says that she wants to eventually establish and build a properly recognised centre where she can freely and effectively serve the community.




"I want this thing to grow continually, because with the vision, love and passion I have, I wish to build an orphanage so that I can keep all the orphans because I now regard all these people as my family," she said.

Furthermore, Sandra appealed to the international community to assist her with funding or whatever assistance it can extend to lessen the plight of the children and old people. Despite the selfless and wonderful work she is doing for the society, she strongly feels that more can still be done if funds and resources permit.

"I am appealing to donors and other well-wishers to assist me, especially in financing the scholarship fund, as I am a huge waiting list of children who could no be catered for in the current set. For instance there is a child who wants to do a course in computers but we cannot afford to have him for to a college," said Sandra.

When asked about what she thinks about the interventions of ZDDT in the communities, Sandra said the Trust's interventions are a blessing as they empower the citizens and also prevent potential outbreaks of diseases.

"The work being done is ZDDT pleases me very much because I saw the recent clean-up campaign, which removed litter that had been piled there for a long time. We were afraid that the litter would finally result in diseases when the raining fall but we are happy that both the LA and ZDDT cleared that illegal dump site. My plea is that they do this to all the Wards and the whole country if funds permit. I would also like to let you know that do not think that this work might seem trivial, because it is very appreciated by the residents because in improves their livelihood," she said.