Emganwini's Green Field Garden "an Oasis of New life"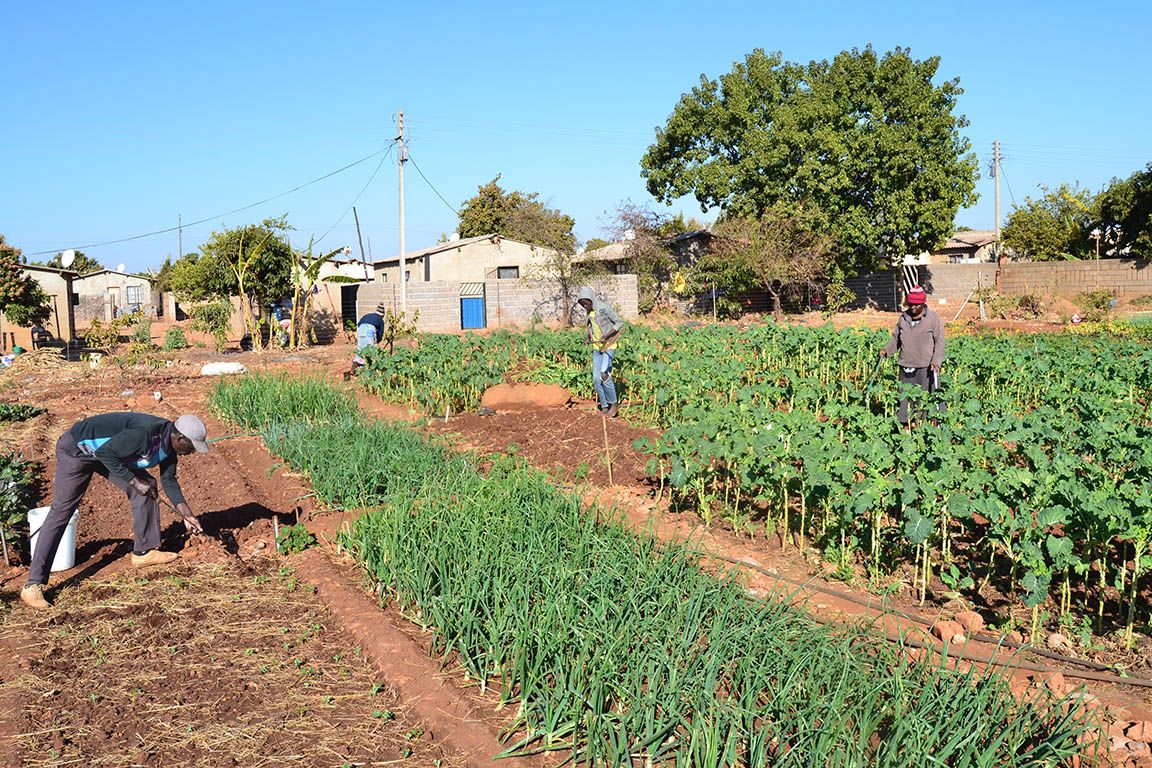 Bulawayo: Statistics released by Famine Early Warning Systems show that at least 37% of the urban populace in Zimbabwe require food aid and this dire situation means that about 1.7 million people in urban areas will go hungry.
These woes are further compounded by the very tough economic conditions currently prevailing which has seen over 90% unemployment rate and rapid inflation, making the prices of basic commodities rise almost on a daily basis.
The Zimbabwe Development Democracy trust through the Sally Foundation is helping struggling communities in Bulawayo make ends meet by helping them setup and run nutrition gardens which provide much needed vegetables and extra income.
Mr Christopher Nkosi who is a beneficiary at Emganwini nutritional Gardens was an officer in the military and he says life became extremely challenging when retired from the army.
"My life totally changed for the worst when l retired from the army because the pension money is nothing compared to the salary l used to get and the economic situation was deteriorating very quickly. This meant that I found myself in a predicament where I could not afford house hold essentials which my family relied on" said Nkosi.
Nkosi notes after joining the garden he was able to supplement his family's diet with vegetables which are a part of their daily diet.
"The garden is also benefiting my health as l am was more active and eating a variety of healthy vegetables.
The sales that I make from the garden are for buying meat, basic house hold supplies and paying bills," said Nkosi.
Nkosi is among the over 100 gardeners who work the ZDDT funded garden at Emganwini, who can give testimony of the life changing effect the gardens have had on them.
Most of the beneficiaries are happy that the garden does not only cater for them food wise but the project has become a viable business for them.
The Emganwini garden has not only benefited the gardeners but the community as a whole Siphiwe Sibanda the garden's treasurer says "vendors in the community are also benefiting immensely as they now get their vegetables at a cheaper price and nearer which is saving them on transport costs"
As for Gogo Ndebele the garden has given her a new lease of life "My left eye was poor after my eyes were operated but now my sight has improved tremendously and I think vegetables like carrots also contributed to this improvement".